Swizz Beatz and Timbaland Sue 'VERZUZ' Acquirer Triller Network for $28 Million USD
Alleging that the company has failed to pay them.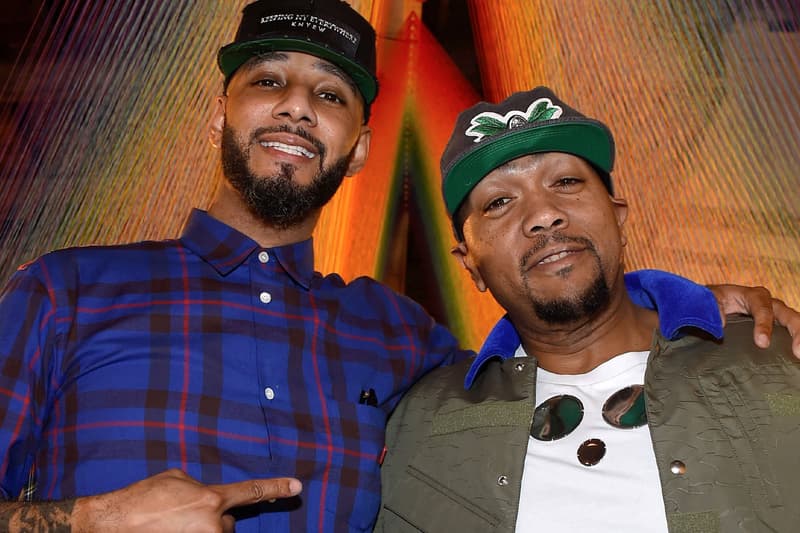 Swizz Beatz and Timbaland have filed a $28 million USD lawsuit against Triller, the acquirer of the pair's music competition series VERZUZ.
According to reports, the lawsuit alleges that Triller has not paid the VERZUZ creators the amount they had agreed to when Triller Network acquired VERZUZ in March 2021 for around mid-eight figures. That sum was scheduled to be paid in installments; first during the signing of the deal, the second one shortly after and the third and fourth times during the first and second anniversaries of the acquisition. Triller managed to pay the first and second installments, but defaulted on the agreement in January 2022.
Timbaland and Swizz Beatz settled with Triller in February and agreed to receive $9 million USD each by March 17, followed $500,000 USD each on the first day of the month for the next 10 months, plus $120,000 USD in legal fees. Triller was supposedly unable to pay the two, and even after the musicians sent the company a notice and demand for payment in April, no money has been sent. The lawsuit also noted the waivers listed in the agreement, which read, "If Triller breaches any payment obligation under this Agreement and fails to cure within five (5) days after receiving written notice of such breach, the full unpaid amount remaining due under this Agreement shall become accelerated and be deemed immediately due and payable, and with respect to any such breach, Triller hereby permanently waives and releases all claims and defenses of each and every nature, both legal and equitable ('Waived and Released Claim(s) and Defense(s)') except that timely payment was in fact made by Triller.
The two artists are now seeking compensatory damages of $28,095,000 USD in addition to attorneys' fees and costs and pre-judgment interest.
In a statement sent to The Hollywood Reporter, a Triller rep stated, "This is truly unfortunate and we hope it is nothing more than a misunderstanding driven by lawyers. We do not wish to air our dirty laundry in the press, but we have paid Swizz and Tim millions in cash and in stock. No one has benefited as much from Triller to-date. Triller has helped fuel Verzuz to new heights — making it the global cultural phenomenon it is today. We hope to resolve this amicably and quickly, and truly hope it's just a misunderstanding. If we are forced to defend it, we are more than optimistic the truth and facts are on our side."
Elsewhere in music, A$AP Rocky pled not guilty to the federal charges against him in connection to a November 2021 shooting.