BMW Joins Toyota to Co-Develop New Hydrogen Fuel Cell Vehicles
Hoping to sell them as early as 2025.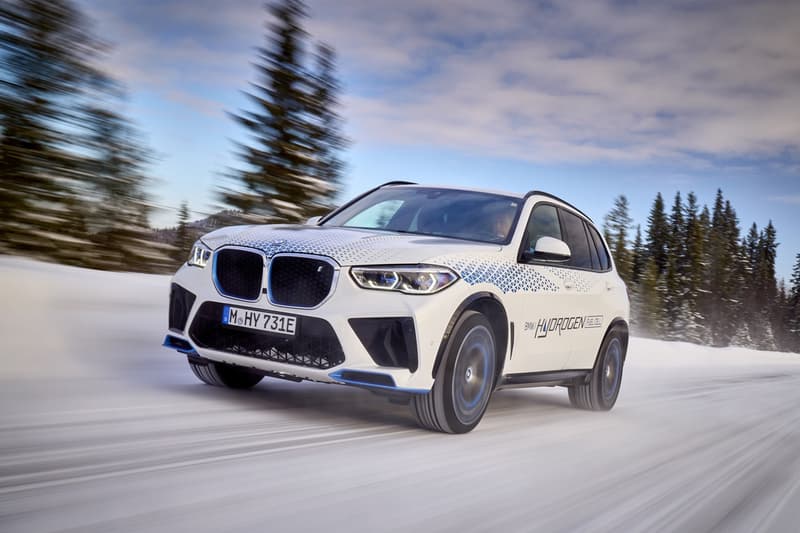 BMW is now looking to further its sustainability efforts by announcing a new partnership with Toyota to co-develop vehicles that use hydrogen fuel cells. According to Autoblog, the German automaker has already developed a hydrogen-powered X5 concept and will soon begin working with its Japanese partner to construct several units this year in the hopes of reaching full production and sales by as early as 2025. The latter company can provide the expertise BMW lacks for the time being, as its hydrogen-fuelled Mirai sedan has been in production for almost 10 years.
As for the benefits of hydrogen fuel cells versus conventional EVs, the former wins out when it comes to refueling, being able to replenish its cells both quicker and easier than electric battery cells. On the downside, however, the refueling infrastructure itself isn't as fleshed out as EVs, with the only hydrogen fueling stations in the U.S. located in just California right now. Logistically, it's also more difficult to handle hydrogen as it requires specific storage vessels that can provide a high enough pressure to replenish a vehicle.
Elsewhere in the automotive world, Kia has unveiled its new design for the Ray minivan.