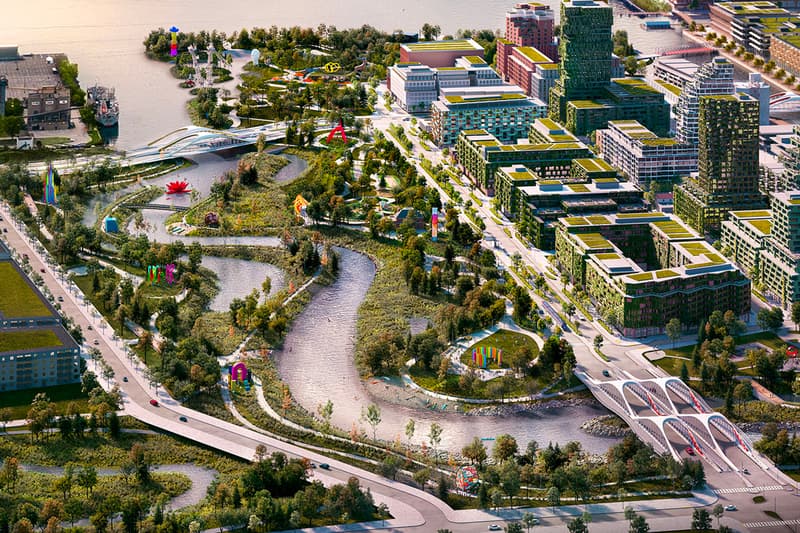 Toronto Will Add a New Waterfront Art Trail
Thanks to a $25m USD donation by the Pierre Lassonde Family Foundation.
---
Toronto will be home to a massive new art project along the future Villiers Island at the city's Port Lands. The news came on Tuesday, June 28, when the Pierre Lassonde Family Foundation announced that they will donate $25m USD to create a public art trail along the burgeoning site.
"It has always been a dream of mine to put great art within reach of the public," said Pierre Lassonde in a statement. "If one wishes to have a profound and lasting impact on the wellbeing and happiness of Torontonians, the waterfront offers a multitude of philanthropic opportunities," he added.
Roughly $10m USD will be allocated towards two permanent artworks, one by a local Canadian artist and the other by an international figure. The remaining $15m USD will fund a new non-profit organization that will oversee the waterfront. "The future Lassonde Art Trail will be an invaluable part of the vast network of new parks and public spaces we are creating in the Port Lands, to be enjoyed by millions of visitors and residents to our city," said Councillor Paula Fletcher.
Elsewhere, HypeArt compiled our top ten exhibitions to see for the rest of 2022.