Taika Waititi Reveals Screaming Goats in 'Thor: Love and Thunder' Were Inspired by Taylor Swift Meme
Referencing the "I Knew You Were Trouble (Screaming Goats' Version)" remix.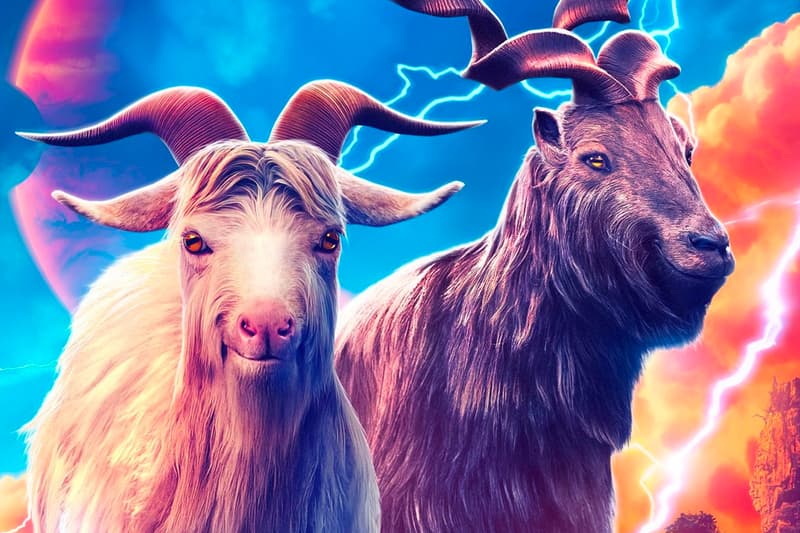 Following a successful box office opening, Thor: Love and Thunder director Taika Waititi walked through specific scenes of the offbeat Marvel film in an interview with Insider. Those who have seen the film may have noticed that the two giant goats, Toothgnasher and Toothgrinder, sounded a little funny. Waititi was present to reveal why.
"The goats were always going to be in there because they are in the comics, but we didn't know how they would sound," said Waititi. "Then someone in post-production found this meme of a Taylor Swift song that has screaming goats in it. I didn't even know that existed. So I hear the screaming goats and I just felt it was awesome. A lot of people think it's me screaming. It's not."
The two giant mythical goats were first gifted to Thor (Chris Hemsworth) early in the movie by King Yakan, played by Stephen Curry (not the NBA player), for his help in fighting off intruders. They later appear as chariot horses of sorts and in other action scenes.
"I think one of the vendors that was making the CG goats, they just added the Taylor Swift song 'I Knew You Were Trouble,' but the fan-made one with the goat sounds, and we just thought it was so funny," Waititi continued. "So it was just a shot of how the CG creatures were coming along, it wasn't meant for the film or anything, it was just an update. And the screams were freakin' awesome."
The "I Knew You Were Trouble (Screaming Goats' Version)" Remix referenced by Waititi can be found below.
Elsewhere in entertainment, The Boys will crossover with its The Boys Presents: Varsity spinoff.