OMEGA Partners With Live Ocean's Sailing Team and Marine Conservation Foundation
The New Zealand-based organization supports local ocean science, innovators and communicators in the conservation space.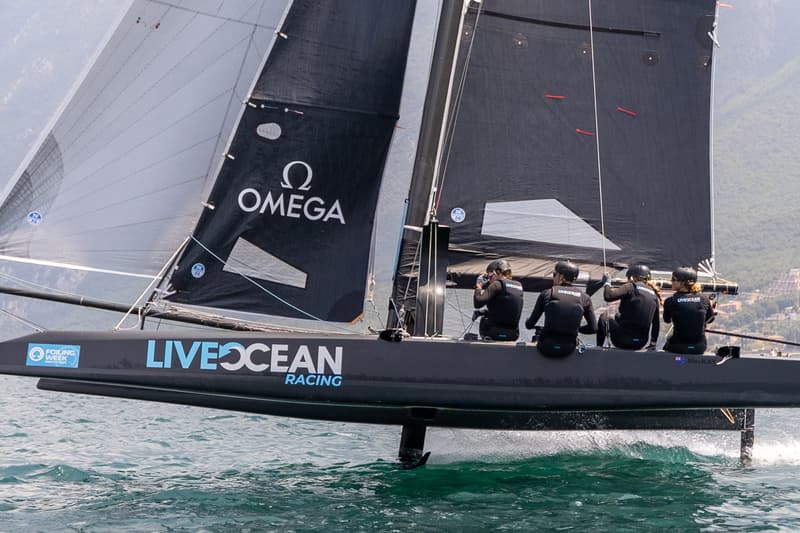 With a penchant for athleticism and almost a century of high-caliber watchmaking under its belt, innovative Swiss timekeeper OMEGA has long played a significant role in the sports domain. The watch company has established a multitude of partnerships with sports organizations and athletes over the years, including an elite role as the Official Timekeeper of the Olympic Games, as well as long-time associations with the America's Cup and sailors like Peter Burling and Blair Tuke. Now, OMEGA will support the marine conservation work of the Live Ocean Foundation and take on an involved role in its sailing platform Live Ocean Racing.
"We love that this partnership is able to combine two of our greatest passions – which is sailing and ocean protection," said Raynald Aeschlimann, President and CEO of OMEGA, in a statement. "For OMEGA, this is a great way to celebrate innovative racing, but also highlight a very important topic. We're inspired by Peter and Blair's energy and enthusiasm and look forward to joining them on the project."
The Live Ocean Foundation is a New Zealand-based entity that serves to protect marine ecosystems and support local ocean science, innovators and communicators in the conservation space. In its mission statement, the organization states that it believes "sport can play a significant role in bringing people around this issues and is a powerful mechanism for change." Thus, Live Ocean Racing, which was established by Burling and Tuke, is committed to action for the ocean.
Elsewhere in watches, the Grönefeld brothers have revealed their first chronograph, the 1941 Grönograaf.