'Mobile Suit Gundam' Fans Can Build The Show's Suits With These Detailed Paper Puzzle Sets
Each puzzle contains hundreds of paper pieces.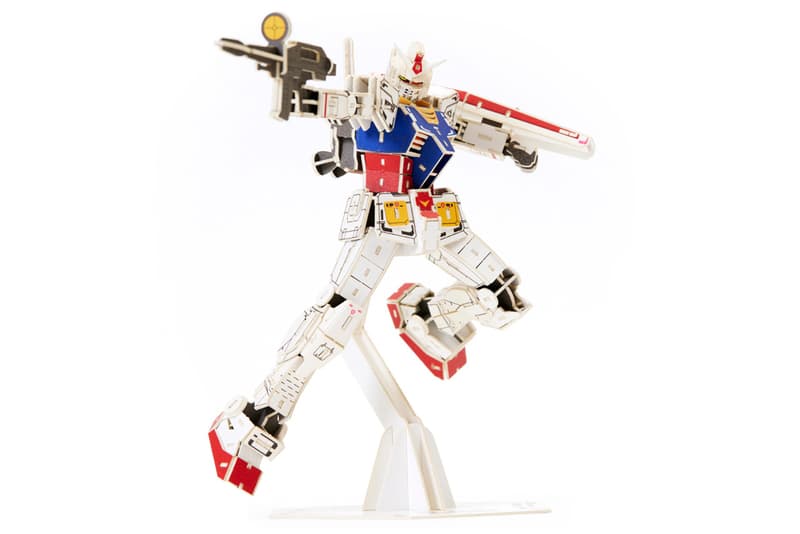 Mobile Suit Gundam fans can now assemble their own Mobile Suits out of tiny pieces of paper. Paper Art si-gu-mi PRO is launching a line of paper puzzles depicting different characters from the Gundam series.
The 3D puzzles each consist of hundreds of detailed paper parts. Fans can choose from the RX-78-2 Gundam from Mobile Suit Gundam, the RX-93 from Mobile Suit Gundam: Char's Counterattack or the Strike Freedom Gundam from Mobile Suit Gundam Seed Destiny. For context, the RX-78-2 Gundam is composed of 308 pieces. Each piece was created using laser cutting and is roughly one millimeter.
The puzzles aren't available just yet. Paper Art si-gu-mi PRO is planning to launch the line in Japan sometime in July. In the meantime, the Bandai Namco Japan online store is accepting pre-orders.
Each individual puzzle is priced at $35 USD (¥4,800 yen) and measures around 14 or 15 centimeters (140 to 150 mm).
In other design news, Mole Architects added an iridescent facade to the Design District building.