Bored & Hungry Restaurants Deny Reports That They Are Not Accepting Crypto
Claiming it was fake news all along.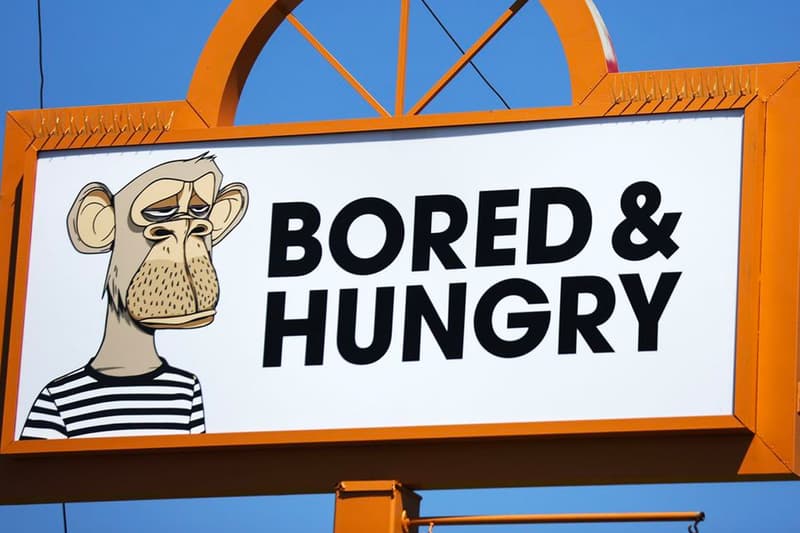 Just last month, it was reported that the recently opened Bored Ape Yacht Club restaurant, Bored & Hungry would reportedly stop accepting ApeCoin or any form of cryptocurrency.
Now, it appears that the restaurant has refuted these claims, taking to Twitter to confirm that it is fake news that the company will no be accepting cryptocurrency. Co-founder of Bored & Hungry confirmed in a tweet that it is not the case and that, "We still and always will accept ETH & ApeCoin at our store." The fast-food restaurant was first launched in April and has been at the pinnacle of combining crypto with social culture. When it first launched in Long Beach, it embraced the crypto world and saw the brand fully commit to digital money.
The interiors of the restaurant pay homage to the Bored Ape Yacht Club community. The walls are covered in famous meme references as well as its cups, plates and more. The following for Bored Ape Yacht Club have seen the likes of Post Malone, Steph Curry and more as celebrity owners who have paid si-figure investments for these pieces. It has now been confirmed that cryptocurrency can be used by restaurant patrons top pay for their meal at the Bored & Hungry restaurant.
From day 1, Bored & Hungry has been committed to bridging IRL to web3. Our team of developers are constantly working to optimize our systems to better serve our community. In our fast-paced industry, we're always moving, shifting and changing to fit the needs of the future. pic.twitter.com/gpOsL9QG8Z

— Bored & Hungry (@BoredNHngry) June 27, 2022
In case you missed it, eBay has recently acquired NFT marketplace KnownOrigin.