Kevin Feige Confirms Spider-Man and Daredevil Will Help Expand Marvel's "Street-Level" Superheroes
Plenty more to come for Tom Holland and Charlie Cox.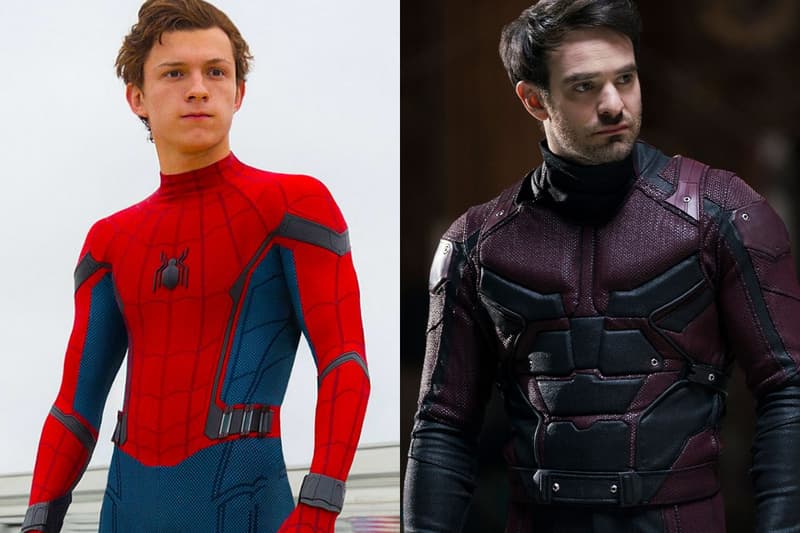 Fans of Tom Holland and Charlie Cox will be delighted to learn that there's still plenty in store for the two actors in the Marvel Cinematic Universe. After confirming a brand new series for Cox's Daredevil during this year's San Diego Comic-Con, Marvel Studios boss Kevin Feige revealed that both the Devil of Hell's Kitchen and Holland's beloved Spider-Man will be joining the MCU's upcoming "street-level" superheroes, hopefully for more to come. "We've got the street-level with the announcement of Daredevil and of course, Spidey going into the street-level heroes," Feige told MTV's Josh Horowitz.
Holland and Cox aside, it also seems like the rumors of The Gray Man star Ryan Gosling joining the multiverse may soon be coming true as well. Asked about the actor, Feige noted the actor's massive popularity, saying "Gosling's unbelievable" before the lights suddenly went out. "Boy, that's a bad omen!" he continued. "See, Ryan doesn't want us to talk about it. But Ryan's amazing, I'd love to find a place for him in the MCU. He's dressed up as Ken on Venice Beach and he's got more press than giant movies coming out. It's amazing!"
Unfortunately, there's no news yet on when Holland's friendly neighborhood Spider-Man will make his next appearance on screen, but Daredevil will be coming to Disney+ in the spring of 2024.
Will @RyanGosling be #GhostRider and what does the future hold for #HarryStyles in the #MCU? #KevinFeige give @joshhorowitz the scoop at #SDCC2022 pic.twitter.com/KEVBWEJr5d

— MTV NEWS (@MTVNEWS) July 24, 2022
Elsewhere in the MCU, Lupita Nyong'o has reflected on working on Black Panther: Wakanda Forever following Chadwick Boseman's death.