Kendrick Lamar Responds to Video of Security Guard Crying During His Performance of "LOVE."
"'I wonder what he going through?'" K-Dot said.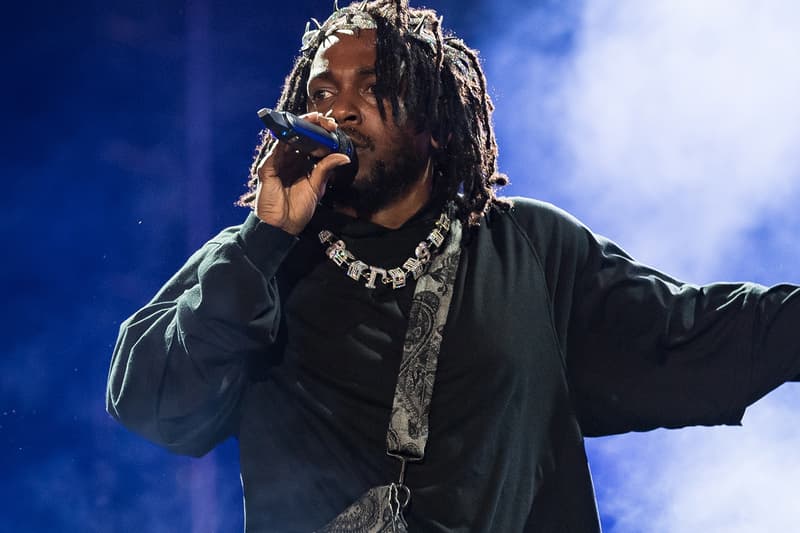 Kendrick Lamar shared his thoughts on the viral video of the security guard crying during his performance of "LOVE." in Houston, revealing that the fan's reaction is how he would like his music to be received.
Speaking to Jazlyn Guerra, a "kid reporter" known for her interviews with the likes of JAY-Z and Cardi B, after his headlining set at Rolling Loud Miami 2022, K-Dot explained that his music surpasses what is deemed to be "successful" nowadays. "It's really just about the feeling of it, at the end of the day. Past all the politics. Past all the numbers. It's what music makes you feel," he said.
The artist then touched on the topic of Devyn Sanford, the security guard in the video, and how that is the kind of reaction he'd like to see, "Shoutout to him, by the way, because I seen bro, and I was like, 'I wonder what he going through?'" Lamar added, "But at the end of the day, that's how you want everybody to receive your music. And make them feel good, make them feel like it's a moment they attached to. It can live forever."
Sanford confirmed that he gave the uploaders permission to share the video of him on TikTok. "That's me in the post y'all," he commented on the post. "This song means EVERYTHING to me and I was feeling everybody around me emotions… definitely love getting paid to do this." In his own video, Sanford said, "It's f*cking Kendrick Lamar, of course I was crying, dog."
Watch the full interview below.
View this post on Instagram
Elsewhere in music, Rolling Loud is coming to Thailand in 2023.