Conor McGregor and Floyd Mayweather Are Reportedly Set for a Rematch
Dana White is against it.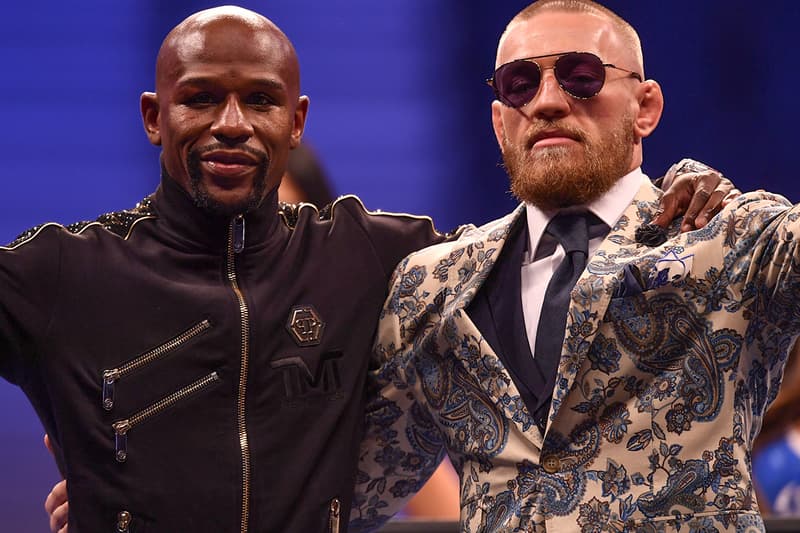 According to multiple reports, a rematch between Conor McGregor and Floyd Mayweather is on the horizon. The rumors began when McGregor hinted at a second bout with a social media post displaying the caption, "I accept."
Mayweather's last official bout was against McGregor, which moved his record to 50-0. Since then, he's had three exhibitions against Tenshin Nasukawa, Logan Paul, and Don Moore. McGregor on the other hand has lost three of his four bouts in the UFC following his Mayweather fight, breaking his leg in his latest fight against Dustin Poirier at UFC 264.
As the two camps reportedly negotiate over terms, all that's been confirmed so far is that the fight will be set at 155 pounds, a tough cut for McGregor who's been weighing in at over 190 pounds since his injury. According to The Sun, a source close to Mayweather's camp has said McGregor will only take the fight if it is an official competition that would go on record and also requests to go 10 rounds instead of the standard 12.
Mayweather netted approximately $250 million USD for the first fight between the two and Mcgregor, approximately $100 million USD for his first-ever boxing bout. The offer made by Mayweather to McGregor is reportedly $157.9 million USD for the rematch. Gervonta Davis and Ryan Garcia are expected to be scheduled as the undercard.
When interviewed about the news by TMZ Sports, UFC President Dana White quickly shot down the idea saying," I have less than zero interest in seeing that again," and claims McGregor's next fight will be in the Octagon, potentially against Lightweight contender Michael Chandler.
Elsewhere in sports, Formula 1 is on track to use 100% sustainable fuel by 2026.