Four-Time Formula 1 World Champion Sebastian Vettel Announces Retirement After 2022 Season
Hailed as one of the all-time greats of the sport.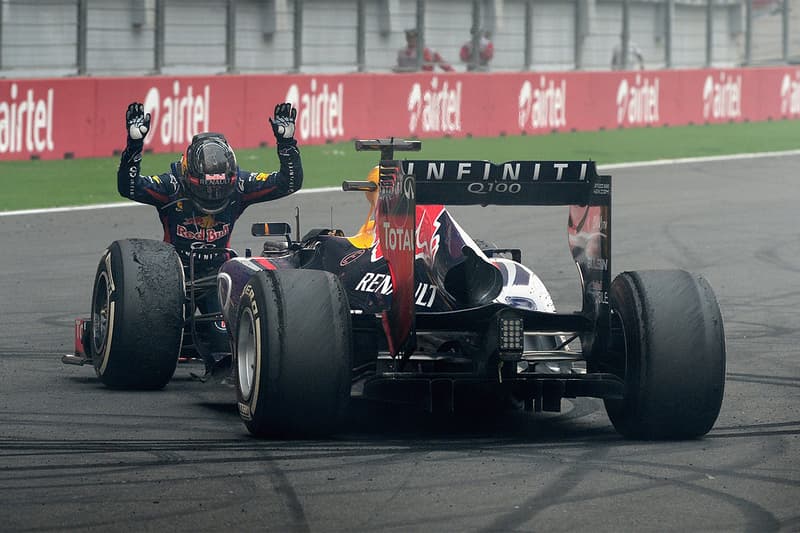 After 15 years in the world's top racing championship, four-time Formula 1 world champion Sebastian Vettel has finally announced his retirement.
Taking to social media to announce his departure, Vettel revealed that he'll be stepping away from the sport after the 2022 season ends, with the final race of the year at Abu Dhabi being the milestone 300th race start of his career. Explaining why he decided to retire, the former champion said that he'd like to focus more time and energy on his family and his three children as well as chasing new challenges that will help shape a better future. Vettel has long been a vocal advocate for sustainability and the fight against climate change.
"The decision to retire has been a difficult one for me to take, and I have spent a lot of time thinking about it; at the end of the year I want to take some more time to reflect on what I will focus on next; it is very clear to me that, being a father, I want to spend more time with my family," Vettel said. "But today is not about saying goodbye. Rather, it is about saying thank you – to everyone – not least to the fans, without whose passionate support Formula 1 could not exist."
Vettel made his Formula 1 debut back in 2007 at the United States Grand Prix, driving for BMW Sauber at the time. The German would move on to Toro Rosso and subsequently Red Bull Racing, where he achieved all four of his consecutive world titles between 2010 and 2013. Ranked third on the all-time list of Grand Prix winners with 53 race wins, Vettel moved over to Ferrari after his stint with RBR, joining the same team his favorite driver and hero Michael Schumacher made his name in. He currently races with Aston Martin alongside Lance Stroll, and will be ending his career with the British team.
View this post on Instagram
In other related news, Porsche is reportedly buying out 50% of Red Bull Racing.