'Stranger Things 4' Breaks Netflix Premiere Weekend Record
Overtaking 'Bridgerton.'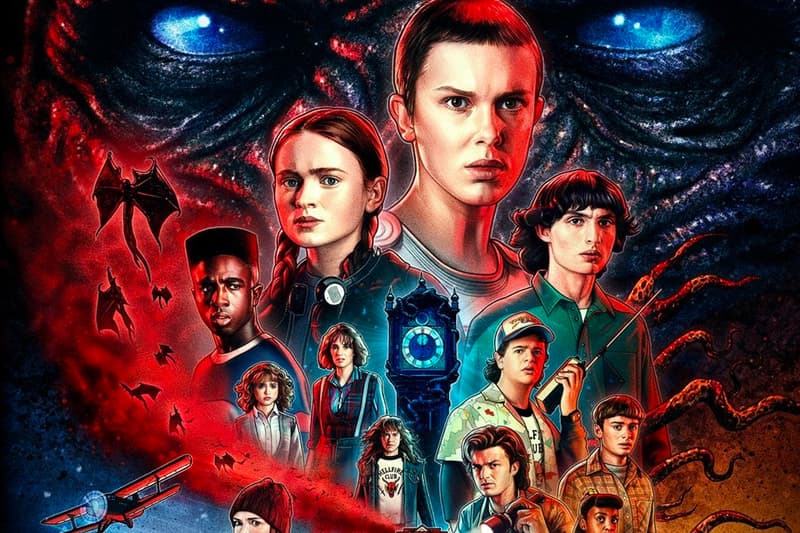 The first half of Stranger Things 4 has set a new Netflix premiere record.
According to reports, Volume 1 now holds the record for the biggest opening weekend of an English-language original series with a total of 287 million hours viewed from May 23 to May 30. The total, however, only comes from three days out of that week as it hit the streamer on May 27.
The previous Netflix record was held by Bridgerton season two in late March, with the show raking in 193 million hours of viewing time in its first three days.
In a recent interview with HYPEBEAST, Stranger Things staples Charlie Heaton and Natalia Dyer opened up about the series coming to an end in season five. "I think the Duffer brothers are going to take the brunt of the pressure on how they're going to wrap up the story, but for our characters, there's definitely going to be things that you'll want as an actor," Heaton said. "I always trust that they're going to end the story the right way, but I think there are certain things that every cast member is going to want for their own character."
"Everybody wants a satisfying end and some sense of closure that feels nice. But also just individually as actors, you'd think about all the things that are left unanswered about your character," Dyer added. "You're just like: 'Oh, I need this. And what about that? Why didn't they ever talk about it?' So yeah, the pressure is on the Duffer brothers for sure."
In related news, Stranger Things 4 producer Shawn Levy addressed the questions regarding Will Byers' sexuality.