OUEST Paris Weaves Denim and Gold as a Common Thread for Spring/Summer 2023
Drawing technical design inspiration from the 1970's.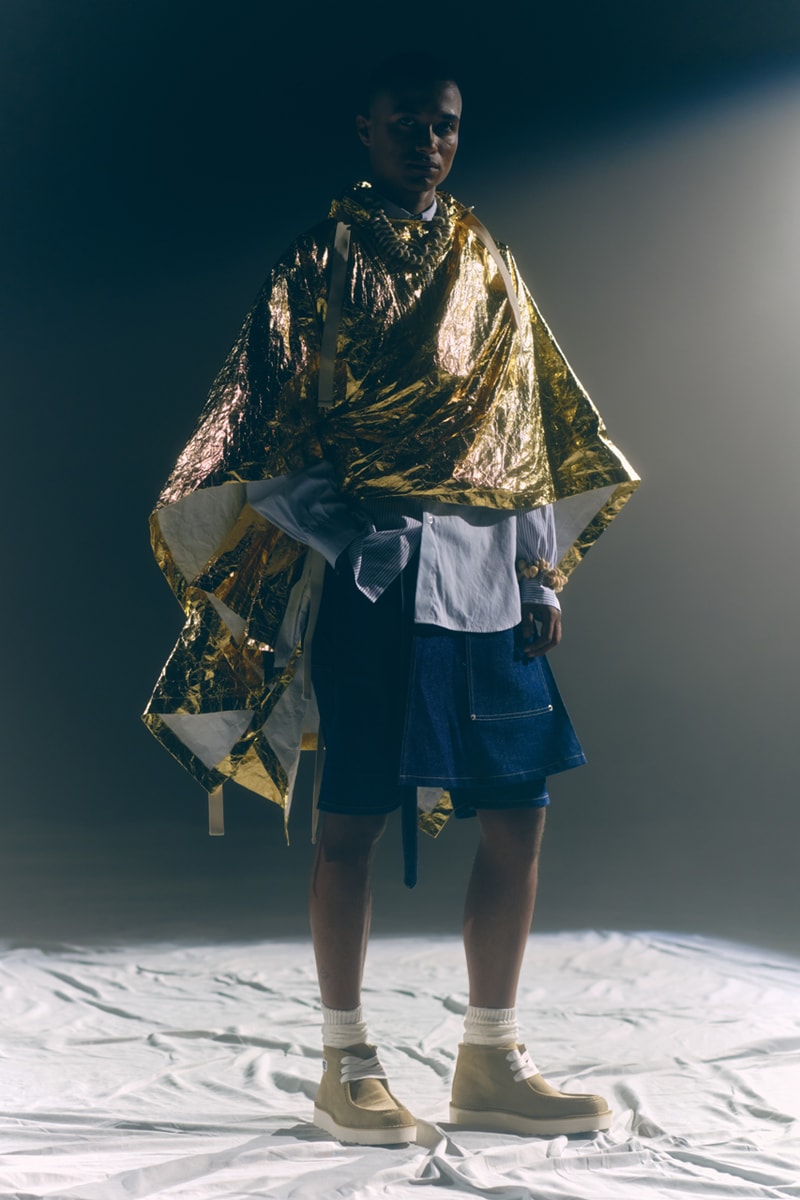 1 of 16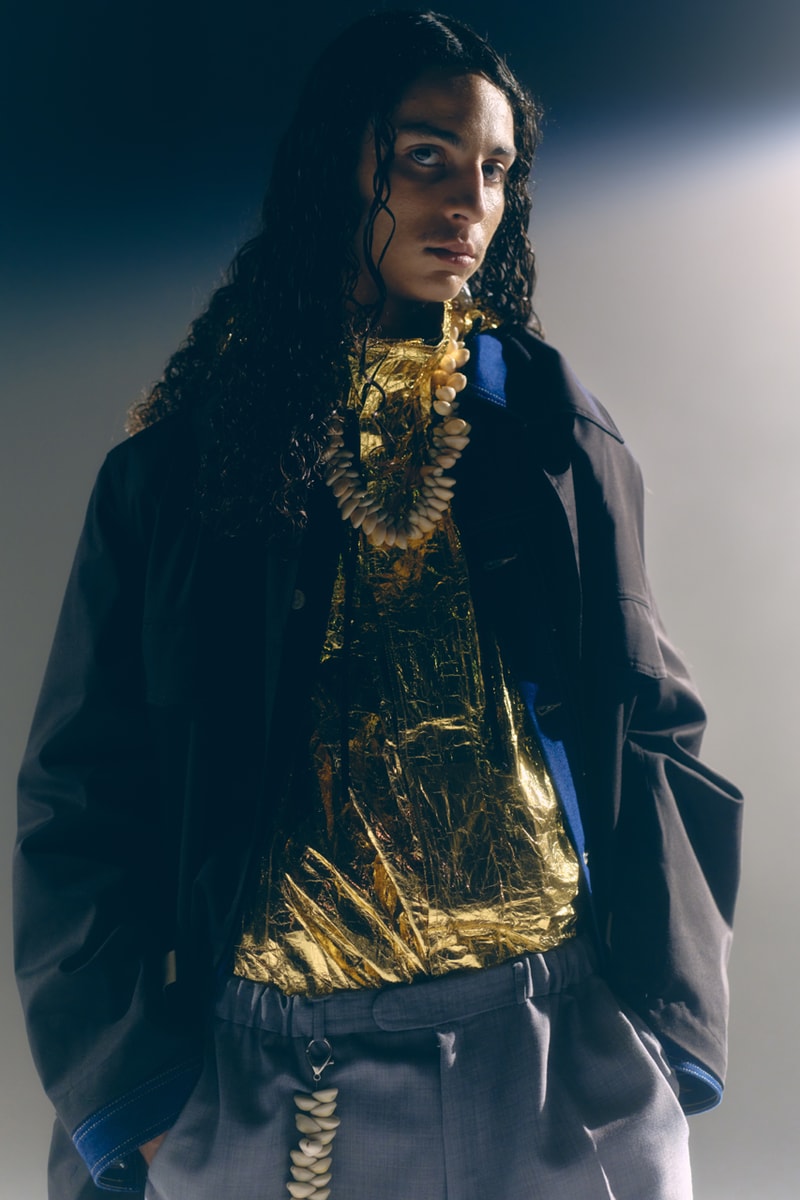 2 of 16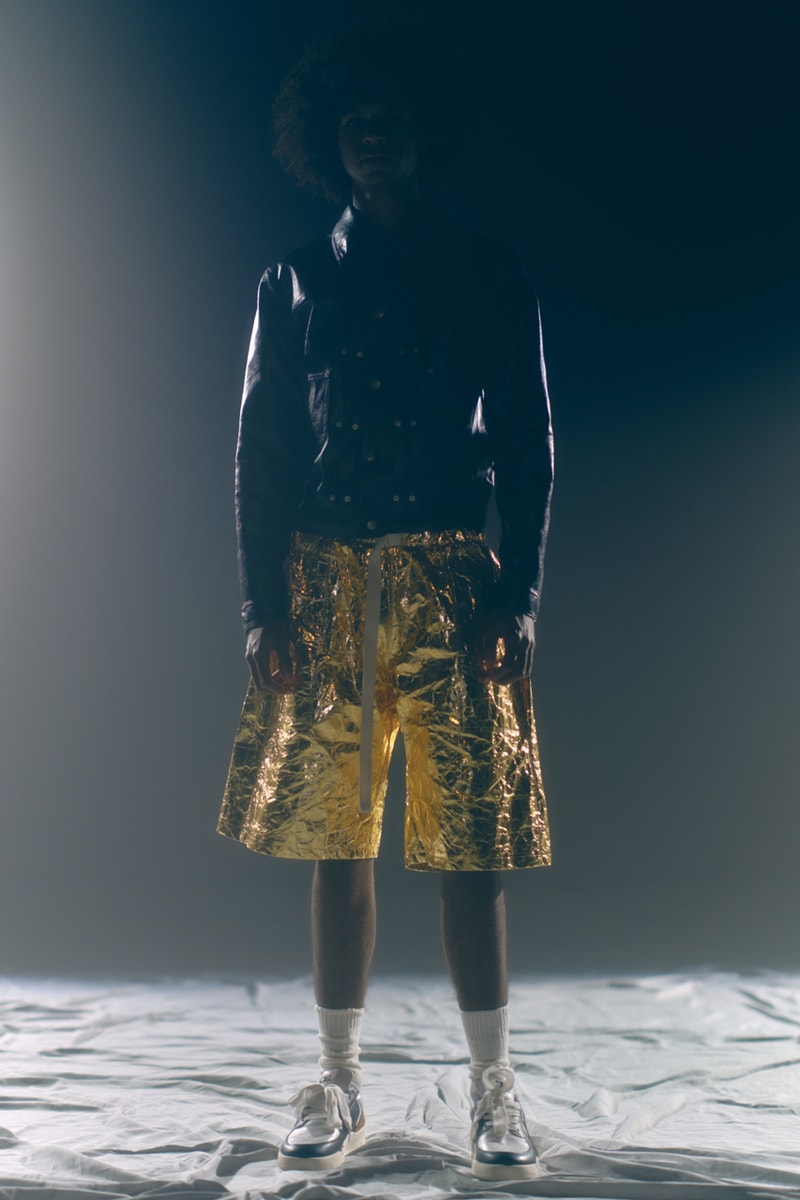 3 of 16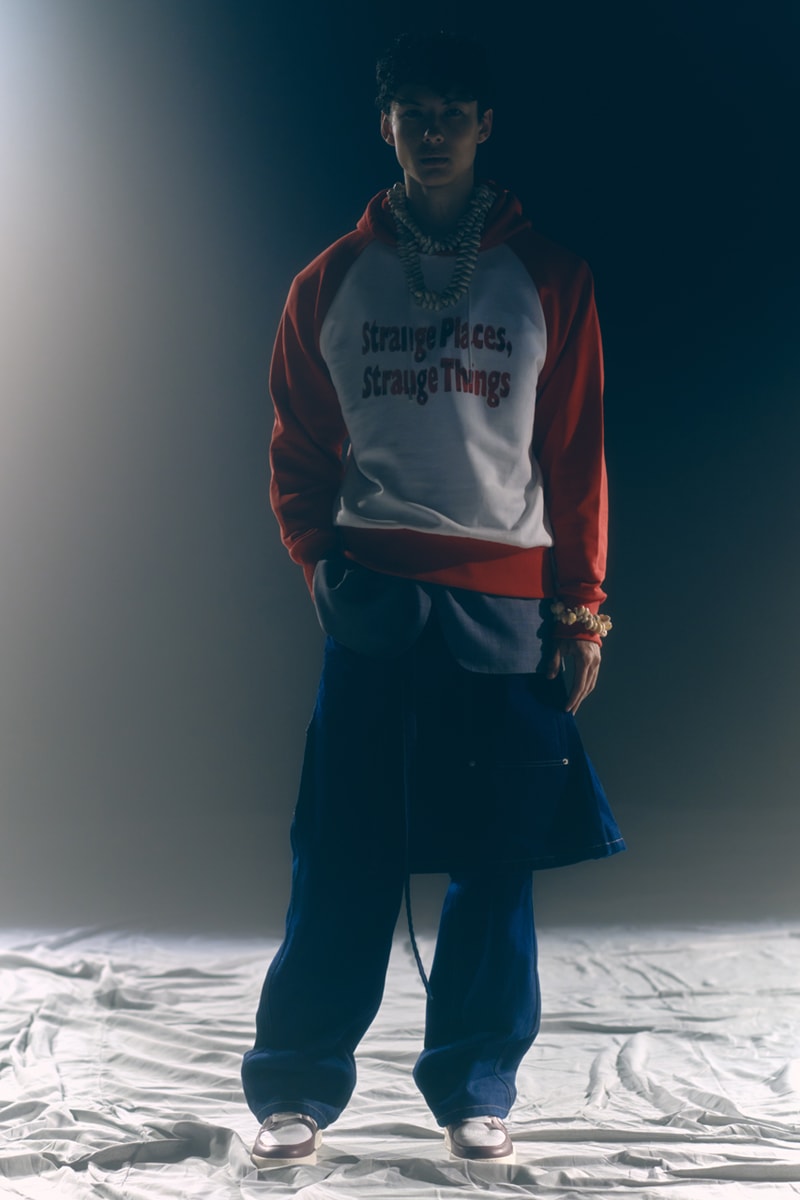 4 of 16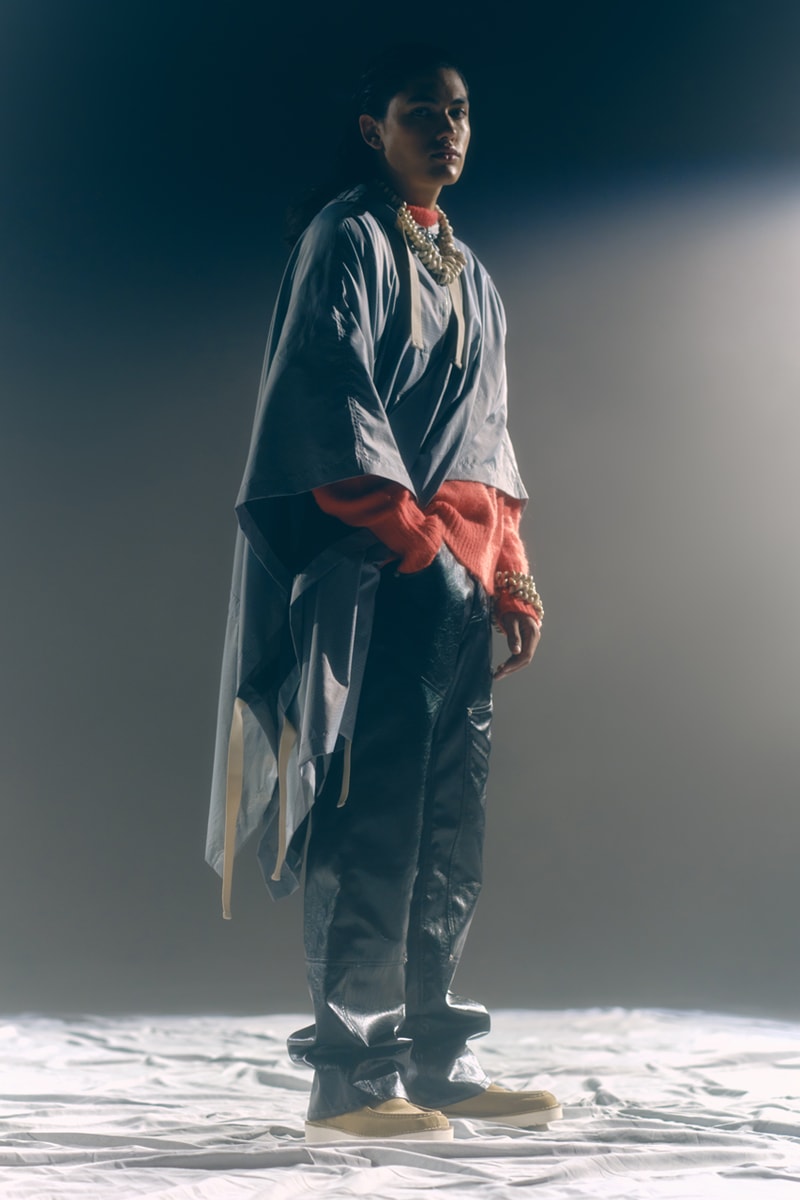 5 of 16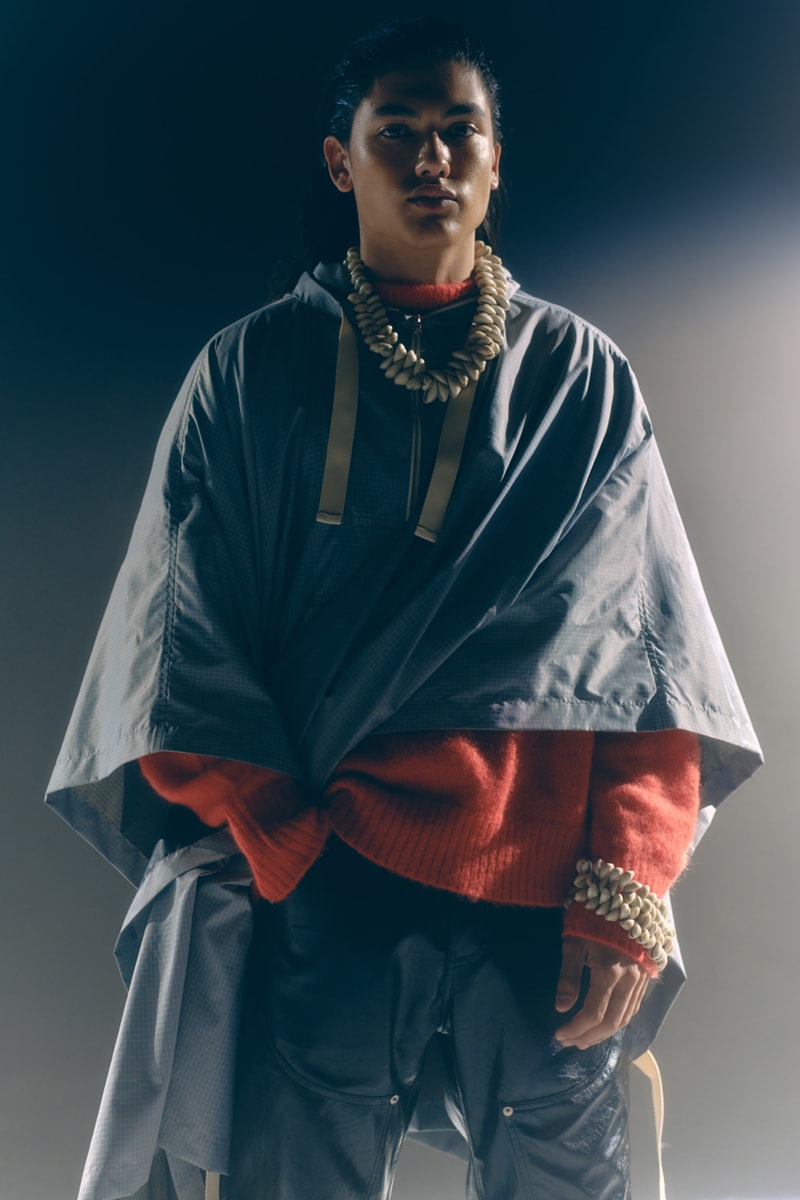 6 of 16
7 of 16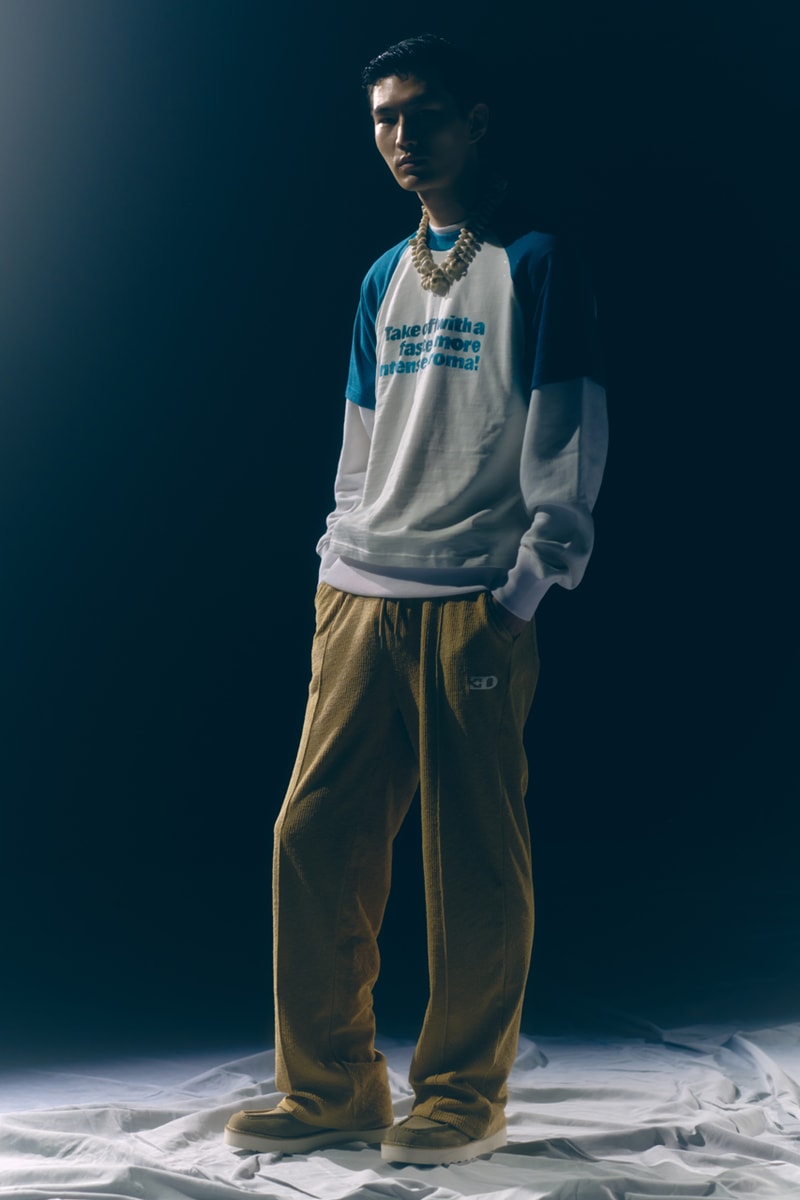 8 of 16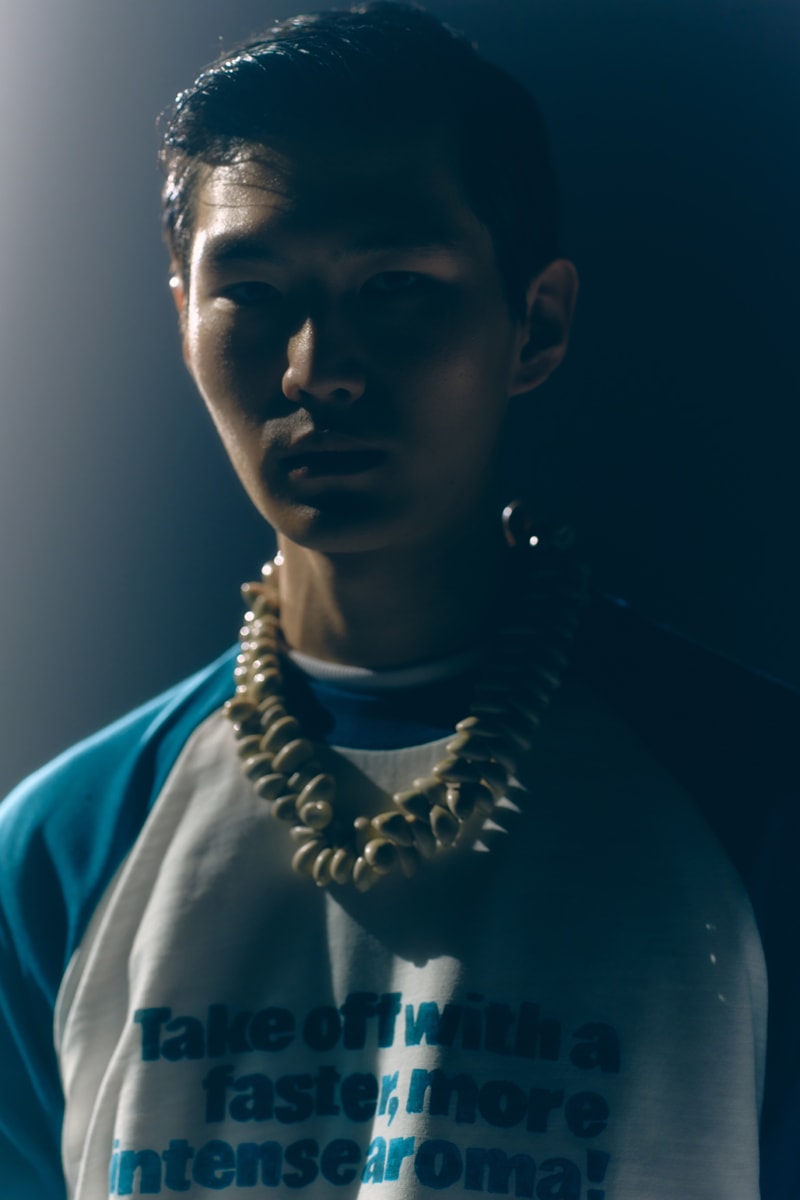 9 of 16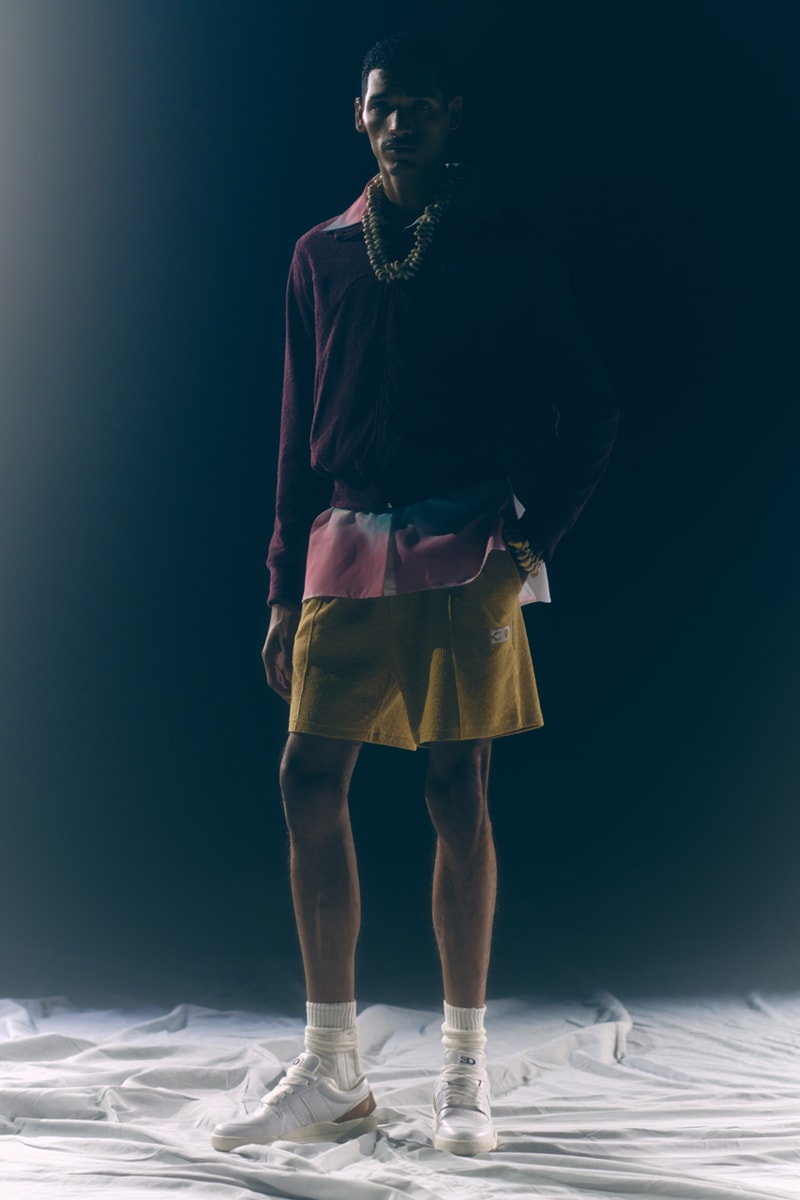 10 of 16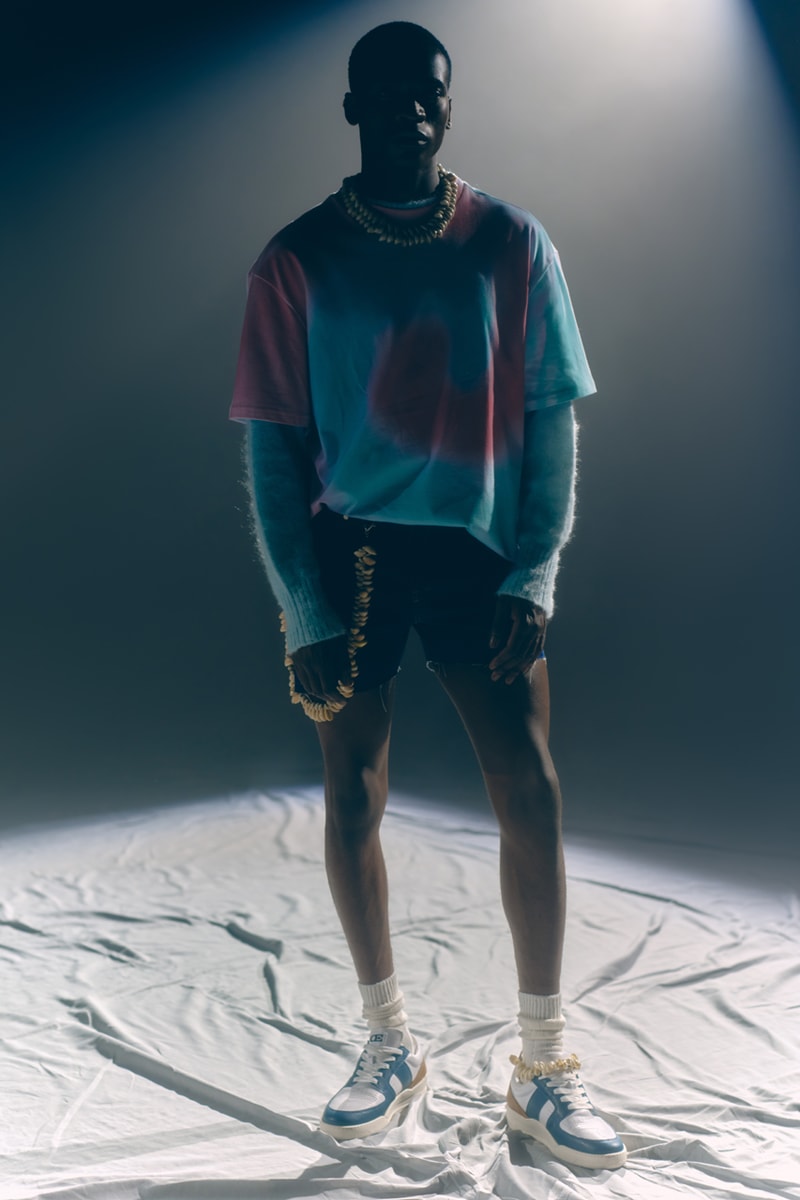 11 of 16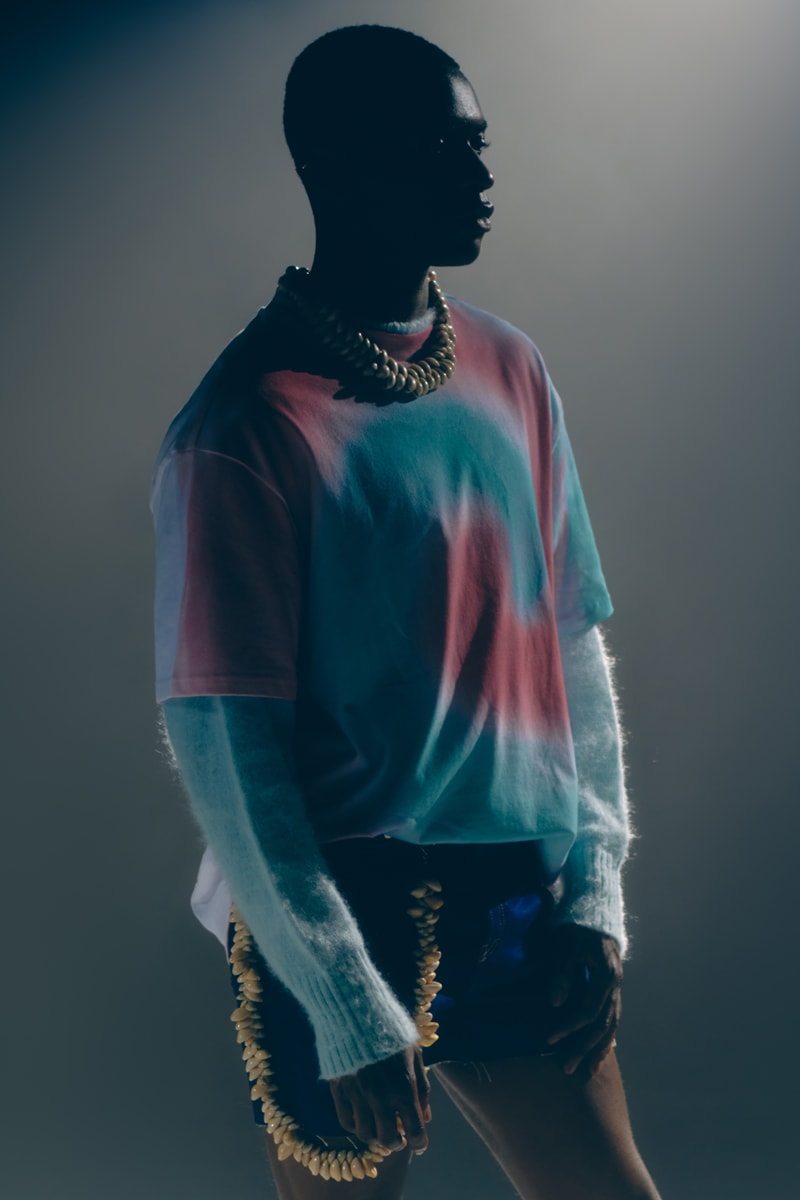 12 of 16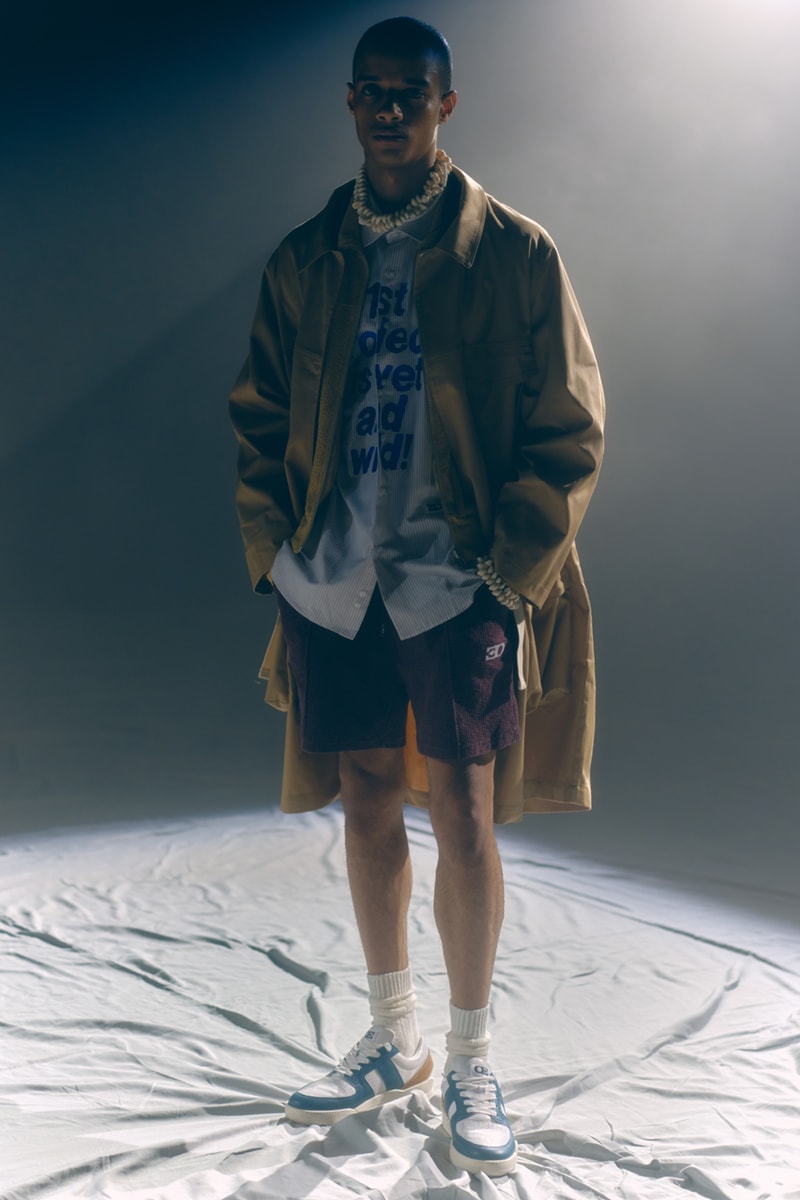 13 of 16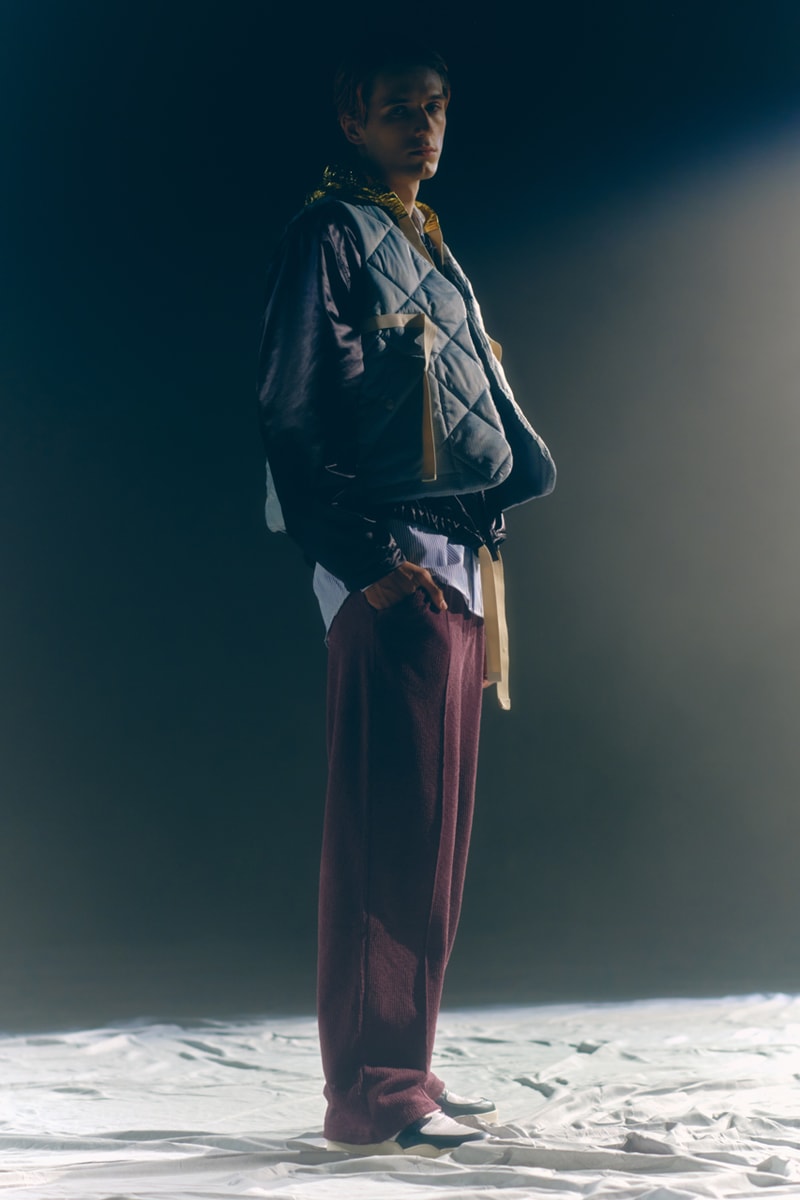 14 of 16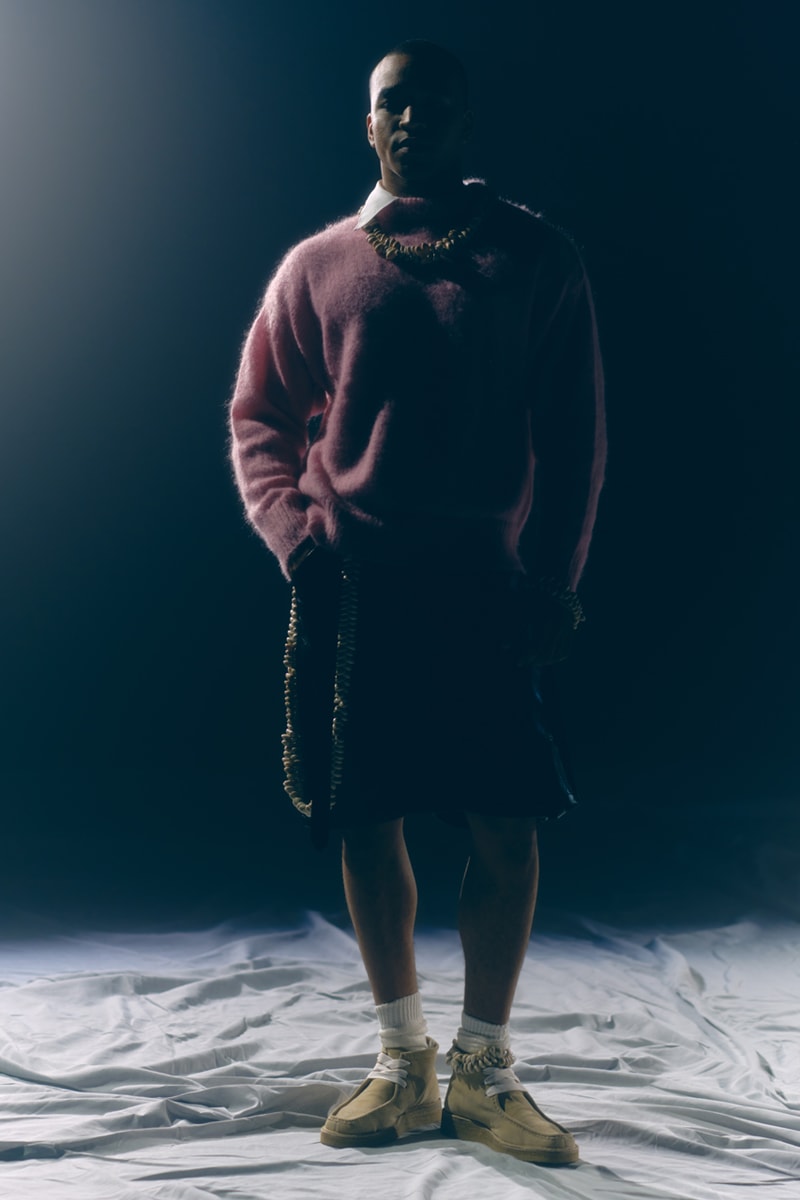 15 of 16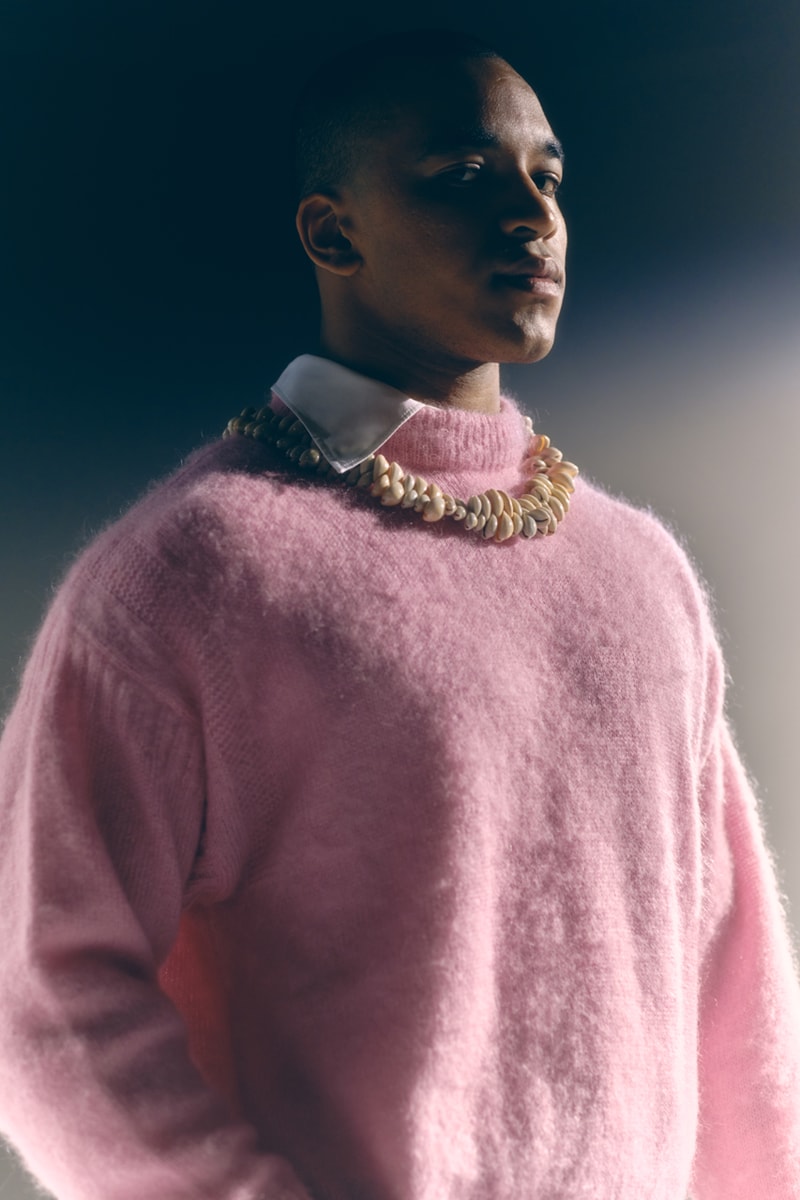 16 of 16
Fascinated by the world's turn of events during the '70s, OUEST Paris has taken inspiration from that era and created a men's ready-to-wear collection that weaves together contrasting elements of denim and gold – along with other technical fabrics.
For Spring/Summer 2023, OUEST showcased an assortment of collection items including colorful knitwear, creased-stitched trousers, dark denim and cropped jackets. The denim used throughout the collection comprises stiff dark indigo cut into wearable geometric shapes – straight shorts with an apron attachment, wide-legged jeans and cutoff shorts.
Gold-foiled ponchos and shorts, riveted leather pants and slogan phrase T-shirts also appear in the collection. Additionally, the brand has debuted a signature sneaker titled the "FB" which is skateboard inspired and features a white, blue and tan leather upper with a perforated toebox and solid white outsole.
In other news, Casablanca's SS23 collection takes fashion to Mexico's western frontier.