Cheez-It and Pandora Launch Crackers With Cheese That's Aged to Hip-Hop Music
After a Swiss study suggested that hip-hop could help the taste and smell of cheese.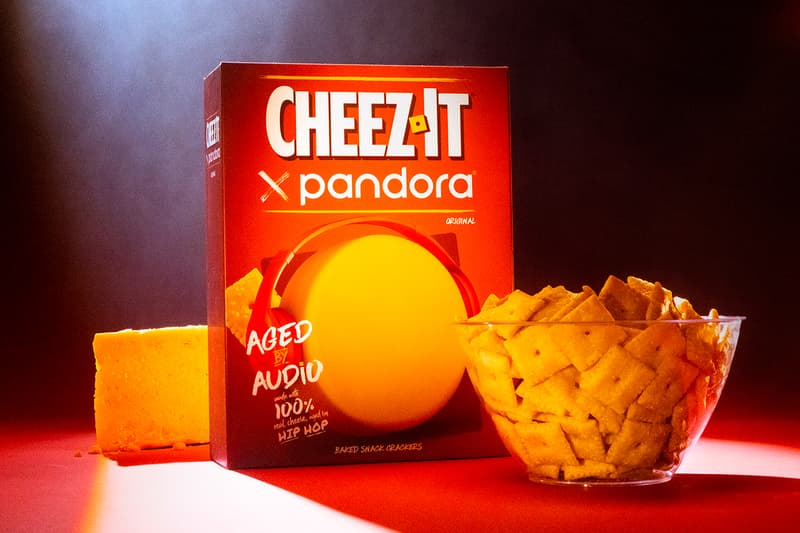 Cheez-It and Pandora are utilizing hip-hop for its newest collaborative crackers.
The Cheez-It x Pandora Aged by Audio offering is crafted with 100% real cheese that has been aged to music by some of hip-hop's most iconic artists. The limited-edition crackers stem from a Swiss study's findings that aging cheese to hip-hop music could help strengthen the taste and smell, as well as suggested that that the tempo and sonic frequency of select hip-hop cuts could aid in this process.
"After six months in the making, we're thrilled to finally share this absurdly delicious collaboration with our fans," Erin Storm, senior marketing director of Cheez-It, said in a previous statement. "Our innovations team is always exploring new ways to bring more unique experiences to our fans, and Cheez-It x Pandora Aged by Audio is the perfect way to provide our dedicated fans with a truly first-of-its-kind snack while celebrating the joy music brings."
In addition to the new product, Cheez-It is offering a free, 90-day Pandora Premium trial for eligible customers who purchase the limited-edition collaboration snack.
The Cheez-It x Pandora Aged by Audio are available now,, and fans can check out the Aged by Audio mixtape via Pandora or on the Cheez-It website.
Elsewhere in food & beverage, Lil Nas X announced a collaboration with M&MS.