Mercedes Debuts its 1,063 HP Mercedes-AMG One
A Formula 1 car for the road.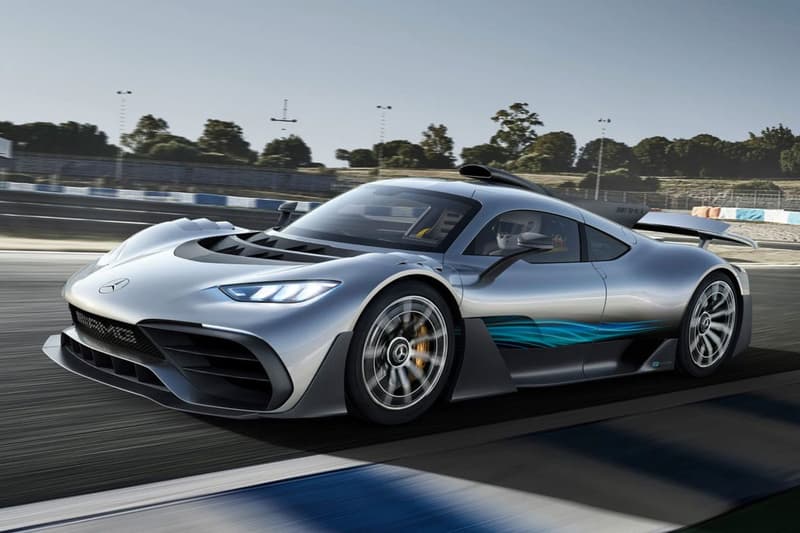 1 of 7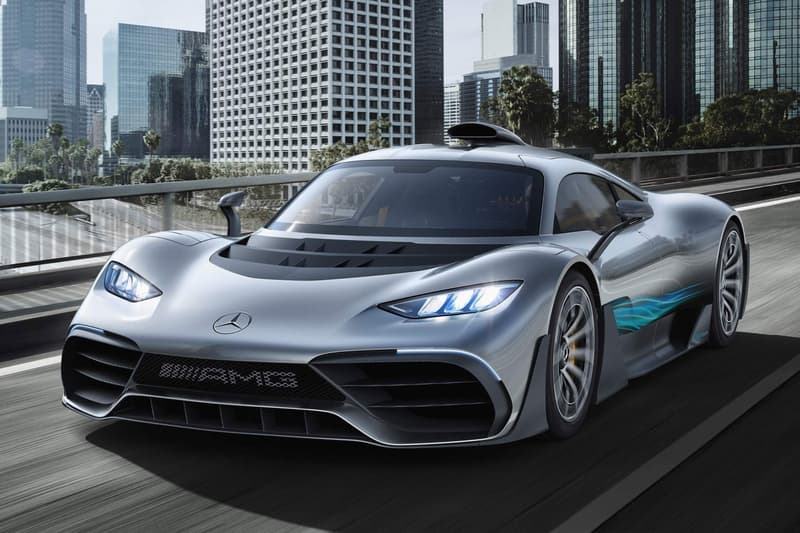 2 of 7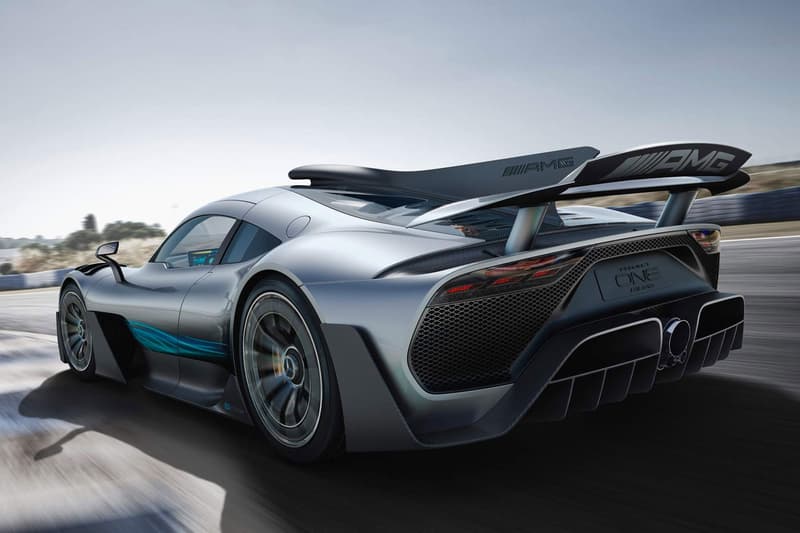 3 of 7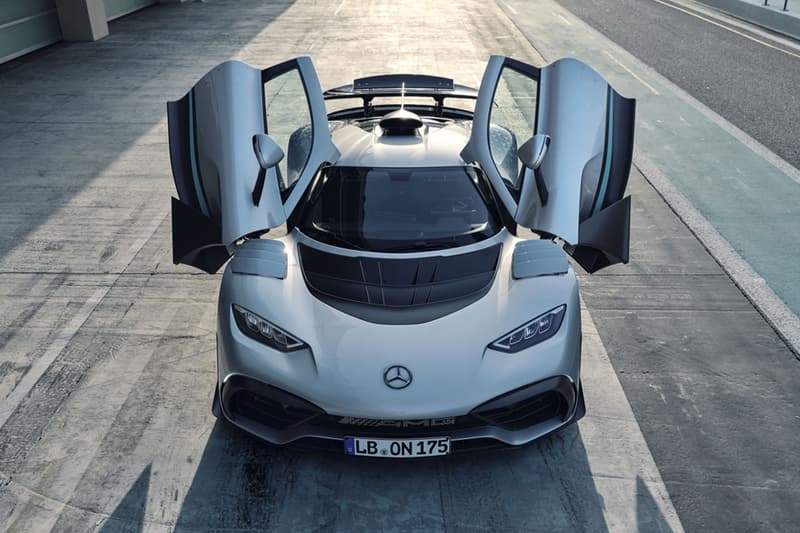 4 of 7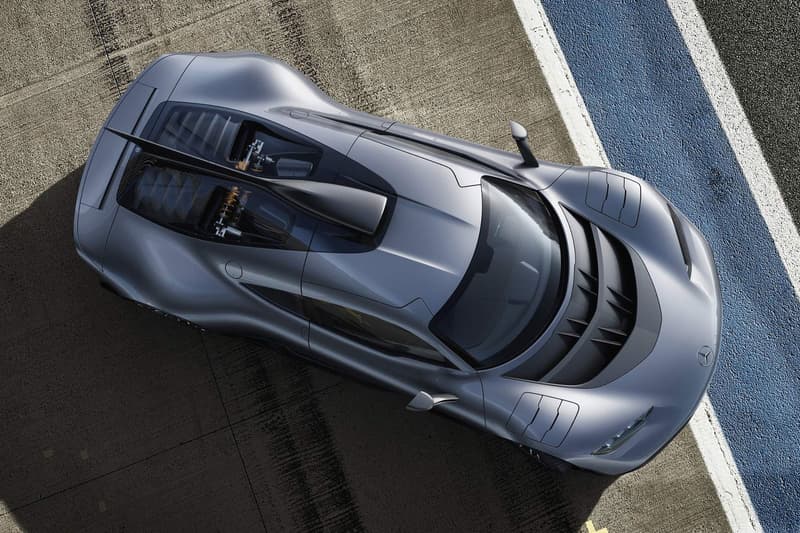 5 of 7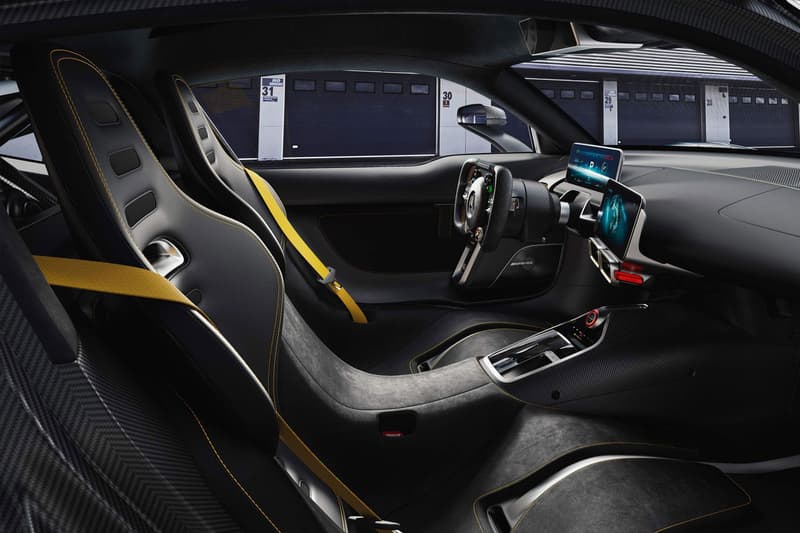 6 of 7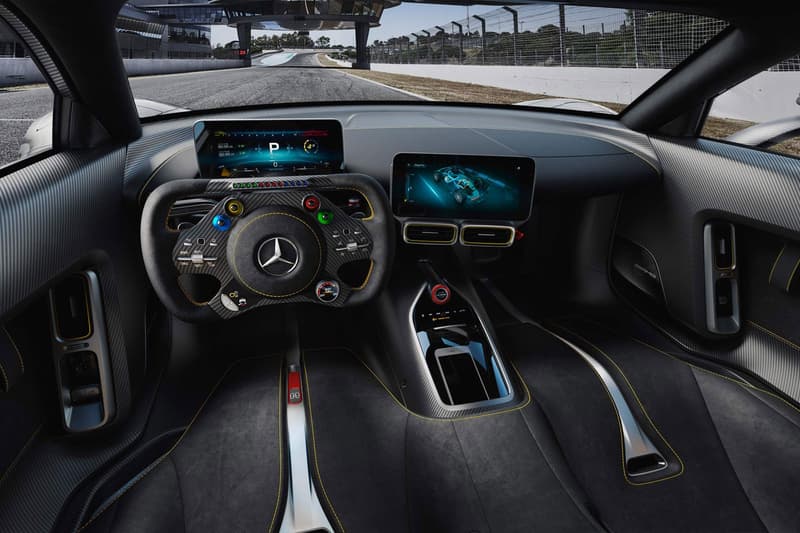 7 of 7
Five years after presenting the initial concept, Mercedes has officially revealed the finished version of its highly-anticipated Mercedes-AMG Project ONE. The One hypercar is Mercedes-AMG's new dream car, the pinnacle of the automaker's road offerings. Transferring the latest and most efficient Formula 1 hybrid tech to a street-legal car for the first time, the One boasts a 1,063-horsepower hybrid powertrain powered by a turbocharged 1.6-liter V6 engine and four electric motors that take the hypercar from zero to 62 mph in 2.9 seconds.
The muscular form of the car is said to be based on a simple principle, "for each design detail to offer a specific benefit for the overall performance of the vehicle," with proportions based on a mid-engine concept featuring large wheel arches, a wasp waist, dynamic roofline, and vertical shark fin. Venturing inside, the futuristic cockpit continues to offer an authentic F1 feeling with smooth contours, carbon-fiber support structures, sculpted racing seats, yellow contrast stitching across magma gray surfaces, and a rectangular steering wheel.
The first Mercedes-AMG One cars are set to be delivered towards the end of 2022 and all production models have already been pre-ordered at a reported price tag of $2.7 million USD. Learn more about the Mercedes-AMG One here.
Elsewhere in automotive news, Benedict Radcliffe crafts a life-sized Rimowa x Porsche 993 sculpture.