Yusuke Hanai Celebrates Netflix's 'Stranger Things 4' With Official Jim Hopper Sculpture
Titled 'Coffee and Contemplation.'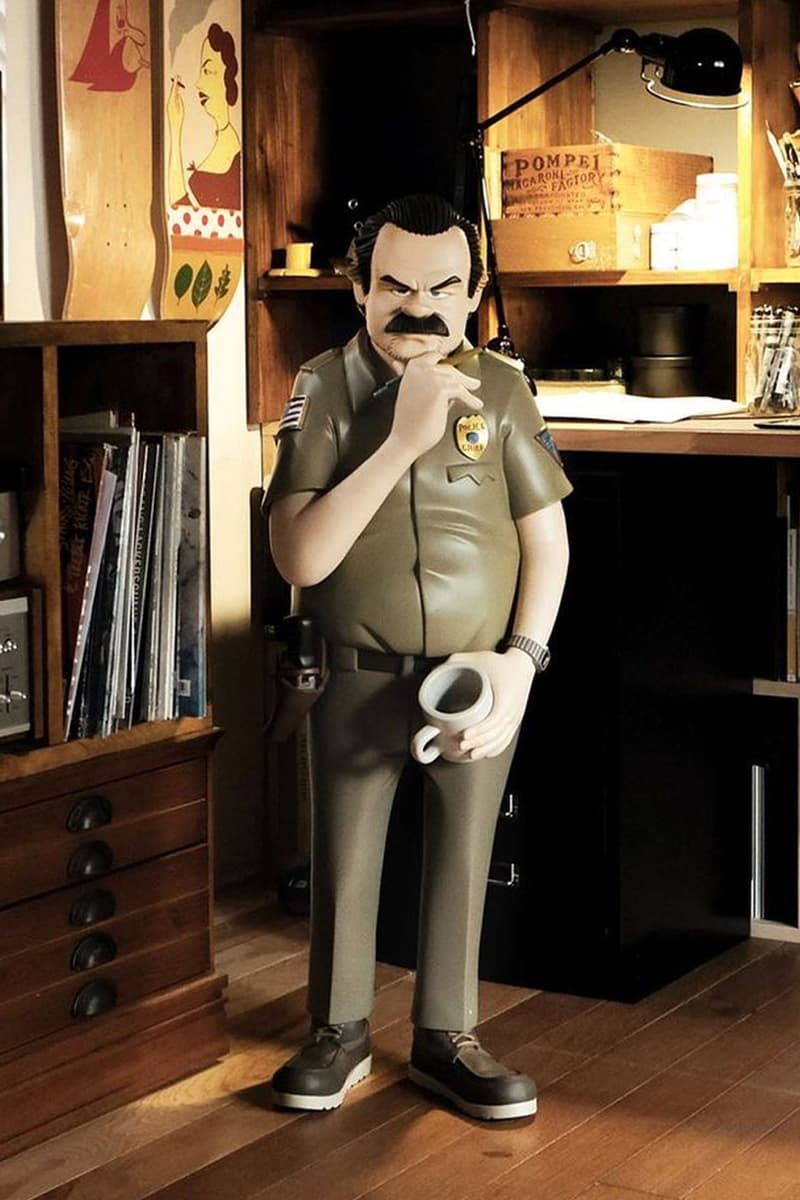 Yusuke Hanai Celebrates Netflix's 'Stranger Things 4' With Official Jim Hopper Sculpture
Titled 'Coffee and Contemplation.'
Celebrating the fourth season of Netflix's award-winning Stranger Things series, Japanese artist Yusuke Hanai has launched an official sculpture and print collaboration titled Coffee and Contemplation, featuring the beloved sheriff, Jim Hopper, played by David Harbour in the series.
The statue stands 1M tall and displays Hopper in uniform and deep in contemplation, holding a cup of coffee with a pen in his right hand. Hopper's facial features and stern expression reflect Hanai's signature style found across his other popular figures including his recent 3-D works for AllRightsReserved. Accompanying the model is a 610 cm by 460 cm print signed and numbered by Hanai.
The sculptures and print sets will be limited to 100 pieces and available exclusively for Hanai's "People In The Place They Love" NFT holders via online draw. Both pieces are expected to ship in July to the lucky winners.
View this post on Instagram
Elsewhere, LEGO's 1508-piece Optimus Prime seamlessly transforms into a truck.