White Claw REFRSHR is Coming Just in Time for Summer
Coming in four distinct lemonade flavors.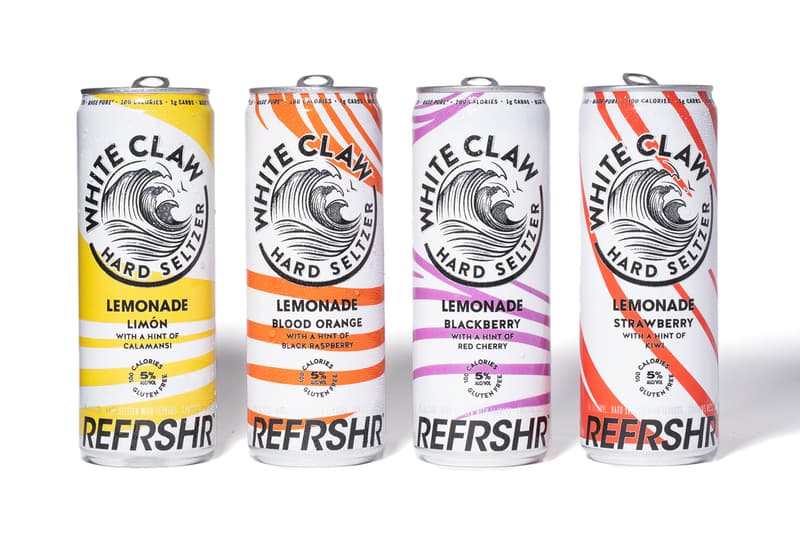 Adding to its lineup of innovations, White Claw Hard Seltzer is now introducing "White Claw REFRSHR." Coming just in time for summer, the drink line continues White Claws' mission to "redefine sessionability."
Building on classic flavors, White Claw REFRSHR comes in four distinct Lemonade flavors. The bright and bold flavor combinations include Limón with a hint of Calamansi, Blood Orange with a hint of Black Raspberry, Blackberry with a hint of Red Cherry and Strawberry with a hint of Kiwi. To match the refreshing flavors is a new can design inspired by the artistic evolution of streetwear culture.
At just 100 calories, 5% ABV and gluten-free, White Claw REFRSHR will be available in 12-can variety packs at participating retailers nationwide.
DISCLAIMER: We discourage irresponsible and/or underage drinking. Drink responsibly and legally.