Rihanna Shut Down the 2022 Met Gala Without Even Showing Up
The Barbadian singer was enshrined as a marble statue at this year's event.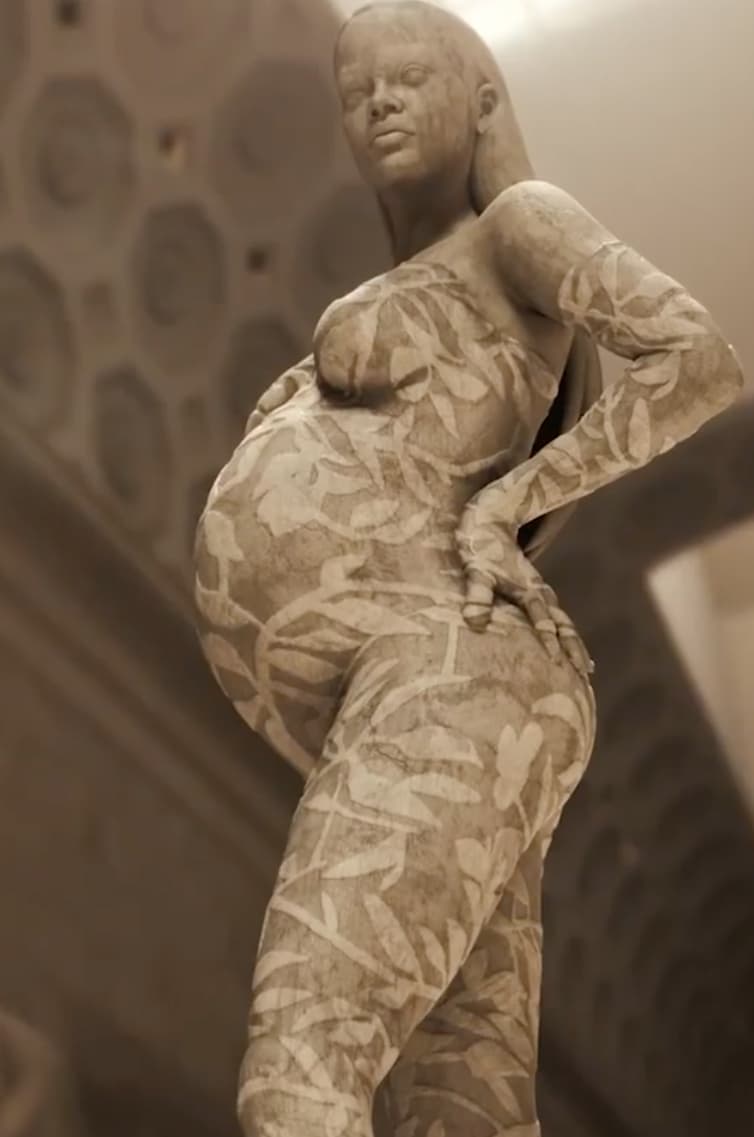 1 of 2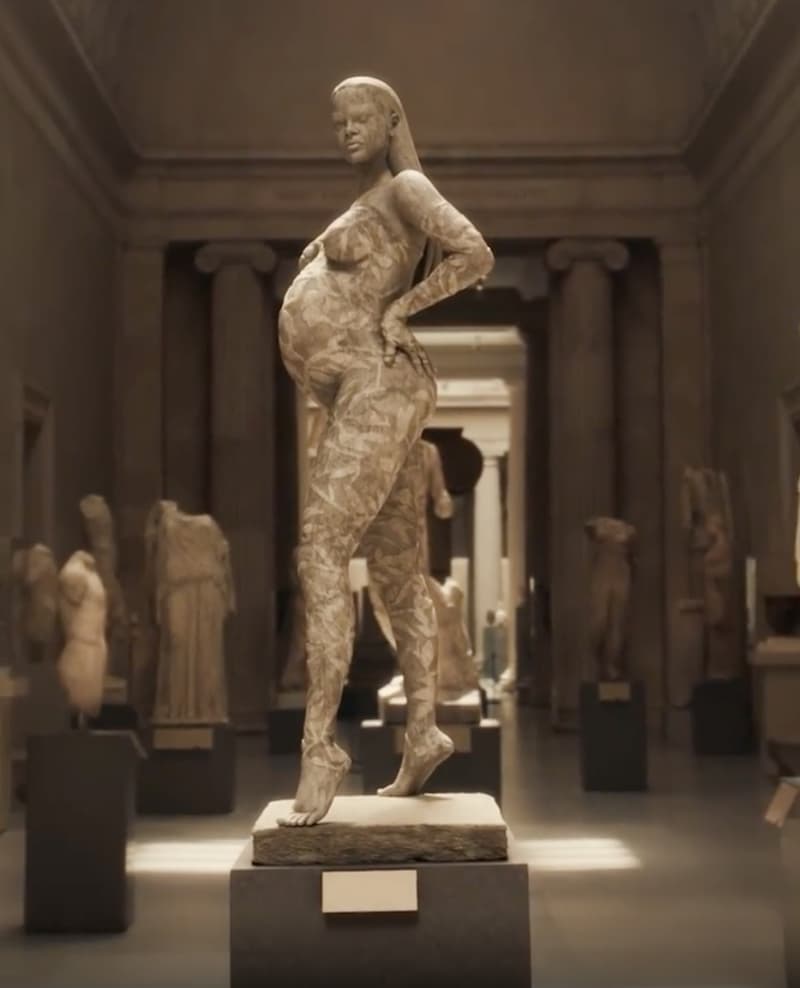 2 of 2
The theme for this year's Met Gala was In America: An Anthology of Fashion, and emphasized "Gilded Glamour." Rihanna – now in her third trimester of pregnancy – shut down The Met without even stepping foot onto the red carpet. Her presence was felt via her image being immortalized as a marble statue for the event.
RiRi appeared inside the Metropolitan Museum of Art's Greco-Roman galleries, enshrined in marble. Her iconic figure was etched in a marbleized floral bodysuit with bare feet and stands tall amongst the hall's countless busts and blocks of historic statues.
The newly minted billionaire and multi-hyphenate creative posted a video of her immortalized figure to her Instagram, saying: "Shut down The Met in marble! What's more gilded than that?"
As a tribute to Rihanna, the Met positioned her statue front-and-center in the gallery, in place of the statue of Eirene (The Personification of Peace), which is "usually the highest-profile marble goddess at the Met."
Meanwhile, the 2022 Met Gala red carpet brought out dripping jewels, leather and gloves.