Eminem, Dolly Parton and More Inducted Into Rock & Roll Hall of Fame's Class of 2022
Duran Duran, Lionel Richie, Pat Benatar, Eurythmics and Carly Simon also get inducted.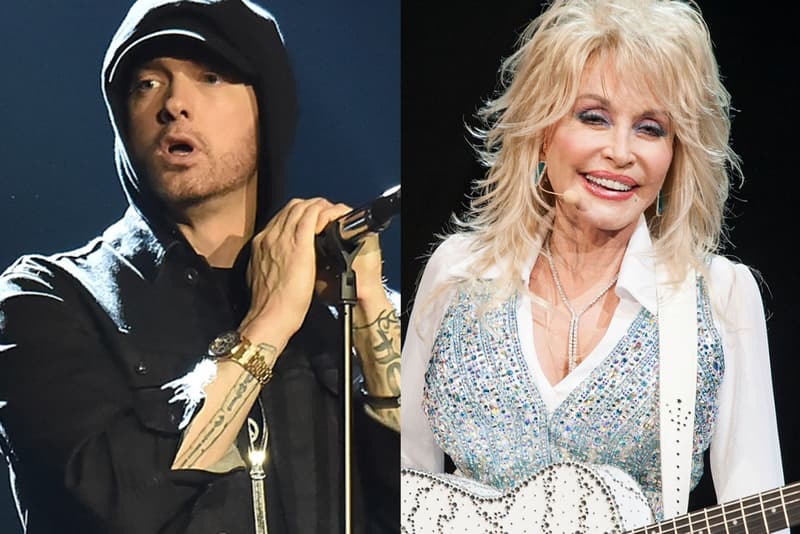 The Rock & Roll Hall of Fame on Wednesday announced this year's inductees, revealing that Eminem, Dolly Parton, Duran Duran, Lionel Richie, Pat Benatar, Eurythmics and Carly Simon will compose the performers' category in the class of 2022.
Additionally, Judas Priest and songwriting duo Jimmy Jam and Terry Lewis will be honored with the Musical Excellence Award, while Harry Belafonte and Elizabeth Cotten will receive the Early Influence Award. The 2022 Ahmet Ertegun Award will go to Interscope and Beats founder Jimmy Iovine, Sugarhill Records founder Sylvia Robinson and lawyer Allen Grubman.
"This diverse group of inductees each had a profound impact on the sound of youth culture and helped change the course of rock & roll," said John Sykes, Chairman of the Rock & Roll Hall of Fame, in a statement. "Their music moved generations and influenced so many artists that followed."
To be considered for a nomination, an artist must have released their debut commercial recording more than 25 years ago. The voting process included input from an esteemed panel comprised of artists and journalists, and fans were able to vote on the Rock & Roll Hall of Fame's website.
Beck, A Tribe Called Quest, Rage Against the Machine, Kate Bush, Devo, Fela Kuti, New York Dolls, MC5 and Dionne Warwick each received nominations this year, though they will not be inducted.
The official induction ceremony will take place on November 5, 2022, at the Microsoft Theater in Los Angeles. The event will become available to watch on HBO and stream on HBO Max at a later date.
In more music news, Jack Harlow has unveiled impressive guest features for Come Home the Kids Miss You.