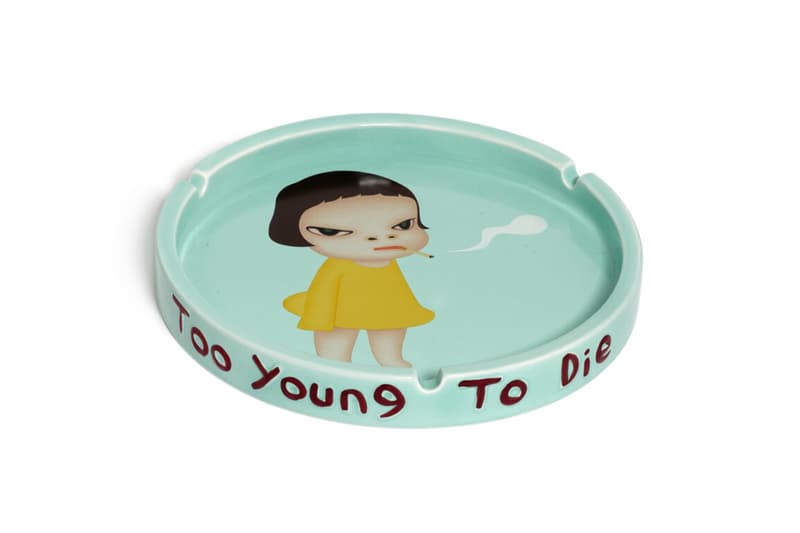 TikToker Flipped a Yoshitomo Nara Ashtray for 30,000 Percent Profit
Don't sleep on Goodwill.
---
The popular phrase, 'One man's trash is another man's treasure' has really taken new resonance in the art world lately. Where one man found a rare Ming Dynasty artifact at an estate sale in Connecticut, another person in Massachusetts similarly unexpectedly bought an Albrecht Dürer drawing that is now worth millions. Add the work of Yoshitomo Nara in the mix.
Terrelle Brown, a 22-year-old college student from Wheaton, Illinois was browsing a local Goodwill just doing a usual trip of thrifting when he stumbled upon an ashtray depicting a familiar girl smoking a cigarette. Brown didn't hesitate to purchase the object for $10 USD and was elated to find out that it was an original Nara work from 2002, titled Too Young To Die.
"I hopped in the car and started looking at eBay prices, and I was like, 'This is unreal'," Brown said in a phone interview with Artnet News. "It's like it's an industry plant," he jokingly added. Brown currently runs his own shop via TikTok where he sells rare thrift finds, like the Nara piece, which he flipped for $2,860 on eBay — a nearly 30,000 percent gain.
The industry plant joke is interesting to note, because Brown isn't the only person to have spotted the Nara piece in an unassuming shop. Several other TikTokers in Los Angeles and Arizona have also been reported to have discovered their own, but instead of selling the piece, they are patiently waiting as Nara's market appeal continues to skyrocket.
On the topic of Japanese artists, DIESEL ART GALLERY presents the work of rising photographer Tsubasa Saitoh.