Drake Performs at Dave's Toronto Show, Announces OVO Fest Return
The festival is making its first appearance since 2019.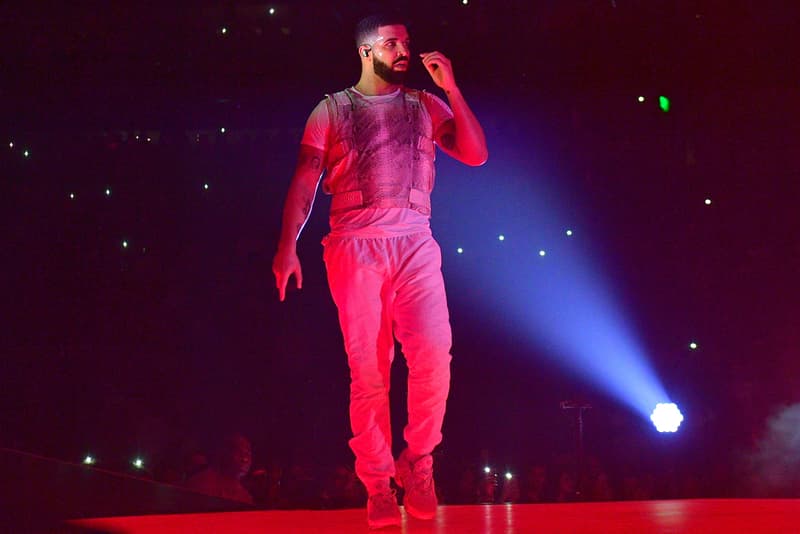 Streatham-born rapper Dave just brought Drake out on stage as a special guest during the Toronto leg of his cross-Atlantic tour. Dave's headline show at REBEL saw Drizzy come out to perform Dave's breakthrough single "Wanna Know," before Drake went on to show his admiration for the UK rapper and to also announce the return of OVO Fest in 2022.
Speaking on stage, Drake said: "Toronto, please, like I said, this guy right here is one generational talent. Whether he is rapping, pouring out his heart, whether he's turning all the way up, whether he's playing the piano, whether he's acting in our show, Top Boy, I promise you this guy right here is one of one – make some noise for Dave." He continued to say, "I love you with all my heart. They let the city back open so I will see you at OVO Fest soon."
Drake and Dave's relationship goes back to 2016 when Drake featured on the remix of Dave's breakthrough single "Wanna Know," before Drizzy then went on to produce Netflix's hit series Top Boy. Dave featured in the first season of the re-launched series, alongside fellow UK musicians Kano, Little Simz, Asher D and Bashy.
The last OVO Festival took place in 2019 before it was then put on hold for two years due to the COVID-19 pandemic. While this upcoming festival is expected to feature much more UK talent, previous performers have included the likes of B2K, Mario, Pretty Ricky, Lloyd, the Ying Yang Twins, Chingy and Bobby V, with special guests Cardi B, Offset, Rick Ross, Meek Mill, Tyga and more.
Drake it yet to announce the date of this year's OVO Fest, however, you can expect to hear some news soon.
In other music news, Manchester's Just Banco is standing up for the city in his latest single "Return of the Manc".