Complications, Simplified: Minute Repeaters
Invented out of necessity, chiming watches are now the ultimate luxury for watch collectors.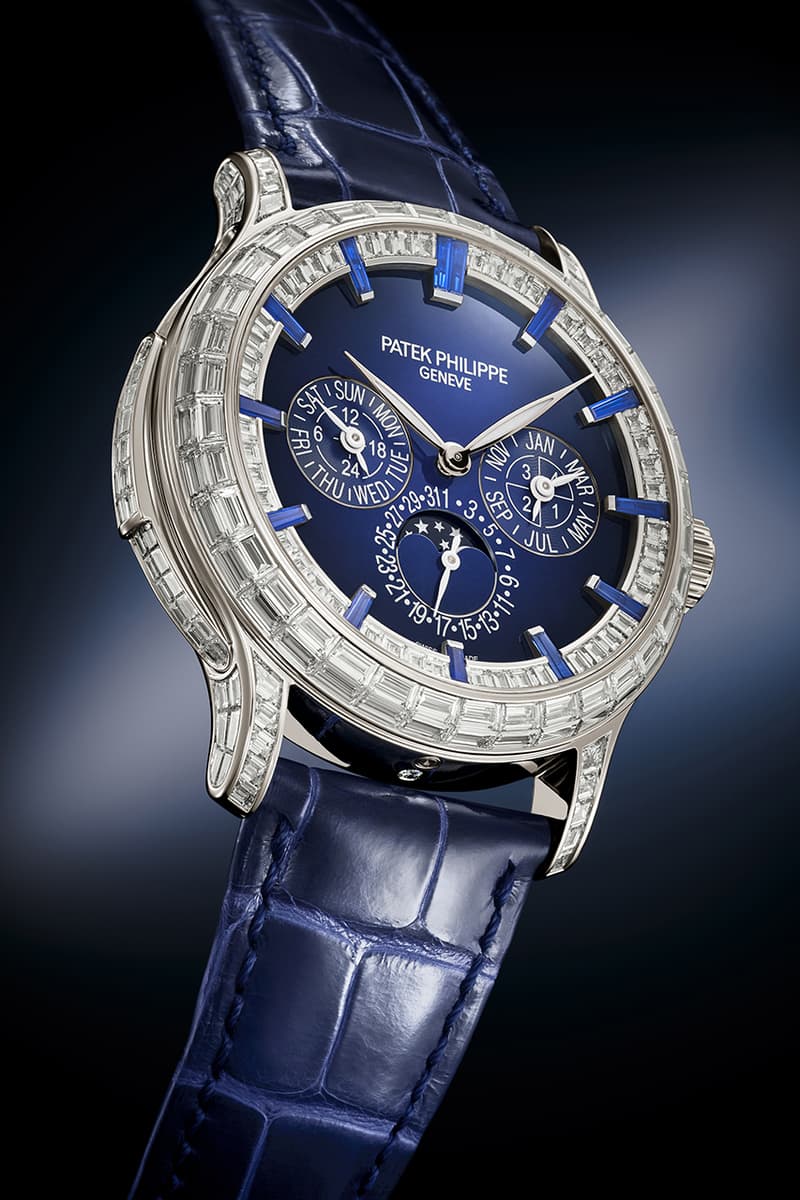 Complications, Simplified: Minute Repeaters
Invented out of necessity, chiming watches are now the ultimate luxury for watch collectors.
As part of the Complications, Simplified series explaining the complex mechanisms that add functionality – or complications – to mechanical watches, HYPEBEAST looks at why Minute Repeaters continue to fascinate collectors.
---
Imagine lying in bed in the middle of the night wondering what time it is before the creature comforts we take for granted ever existed; no cell phone, no laptop, not even the electricity needed to power them.
These were the conditions that led to the invention of chiming clocks and watches. 
The earliest mechanical timekeepers were far beyond the means of most people and so public clocks were used to let people know they should be at work or church and, while clock towers allowed more people to see the time via line of sight, sound carried even further.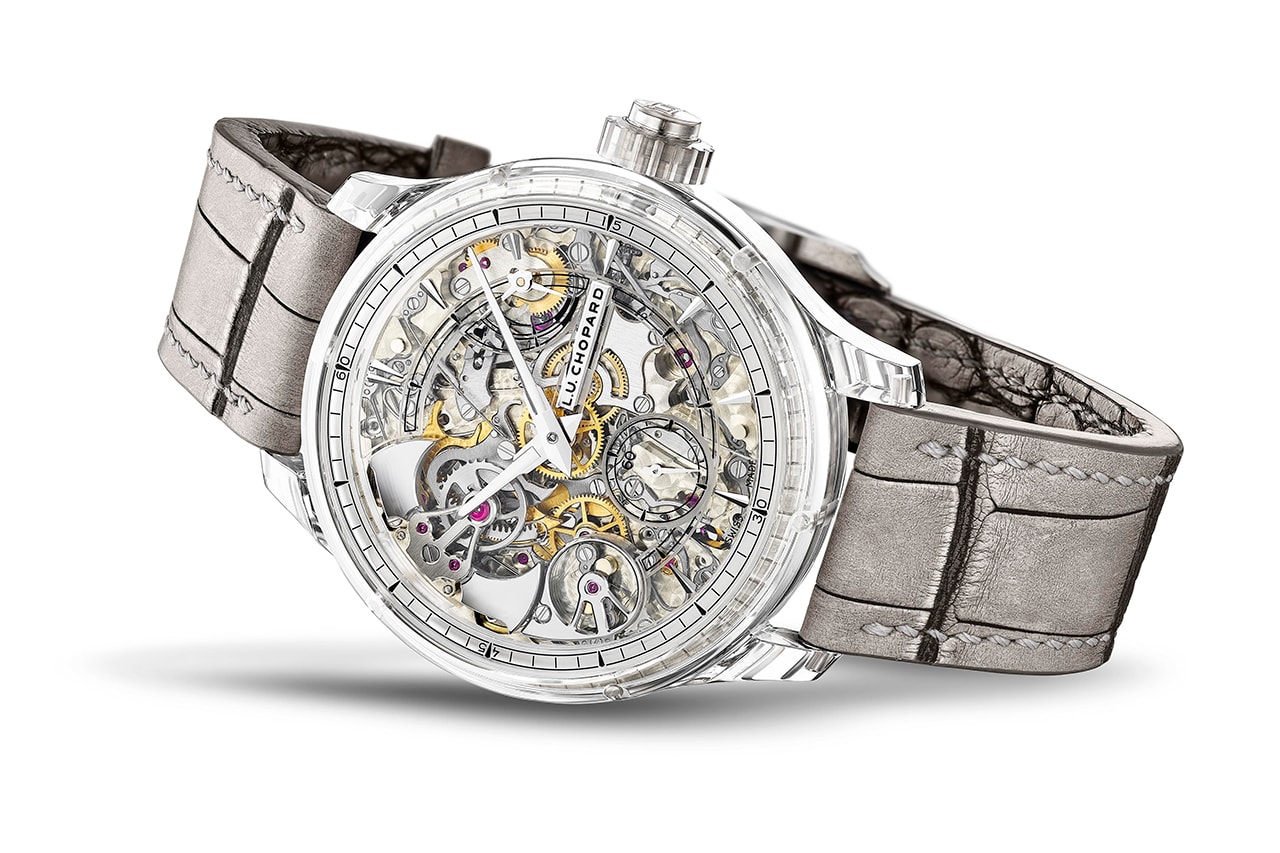 The earliest portable mechanical watches – which began appearing in Germany in the 15th Century – were more likely to strike the time on an internal bell than use hands. After Englishman Thomas Mudge created the minute repeater around 1750, the first major refinement came when Abraham Louis Breguet swapped out the large, impractical bell for gongs – thick cylindrical wires secured to the movement or the inside of the case – and introduced an 'all-or-nothing' mechanism to prevent the watches going off half-cocked and sounding the wrong time.
While the gong system is almost universally used today, Seiko's flagship brand Credor would fit its first-ever chiming watch – the Spring Drive Sonnerie – with a miniature Japanese Orin bell in 2006 as a nod to both the origins of the complication and Credor's ancestry.
Chiming watches can be designed to behave in any number of different ways, usually by means of  two gongs, each with its own hammer resulting in two notes; a low note for hours, a high/low double strike for quarters and a high note for minutes. However, more complex arrangements can be achieved by using more hammers and gongs, such as the Westminster Chimes, a recreation of the notes played by Big Ben in London. Jaeger-LeCoultre achieved this using four sets of hammers and gongs in its 2019 Gyrotourbillon Westminster Perpétuel, while Vacheron Constantin found space for five sets inside its record-breaking Ref. 57260 drum watch.
View this post on Instagram
Simple hour strikers behave much like those earliest watches, automatically sounding the hours using a single note. Sonneries are passive too, with Petite Sonneries automatically sounding the hours and the quarter hours, while Grande Sonneries sound the hours and quarters in passing, repeating the hours each quarter. Sonneries often feature both Grande and Petite functions, with the ability to switch between the two as well as a silent mode.
Minute repeaters however provide their information on-demand, activated via a slider on the left-hand of the case which also serves to wind a dedicated mainspring to power the striking works. Again, repeaters can be designed to chime in any combination of hours, quarters, half-quarter, five-minute and minutes using different notes.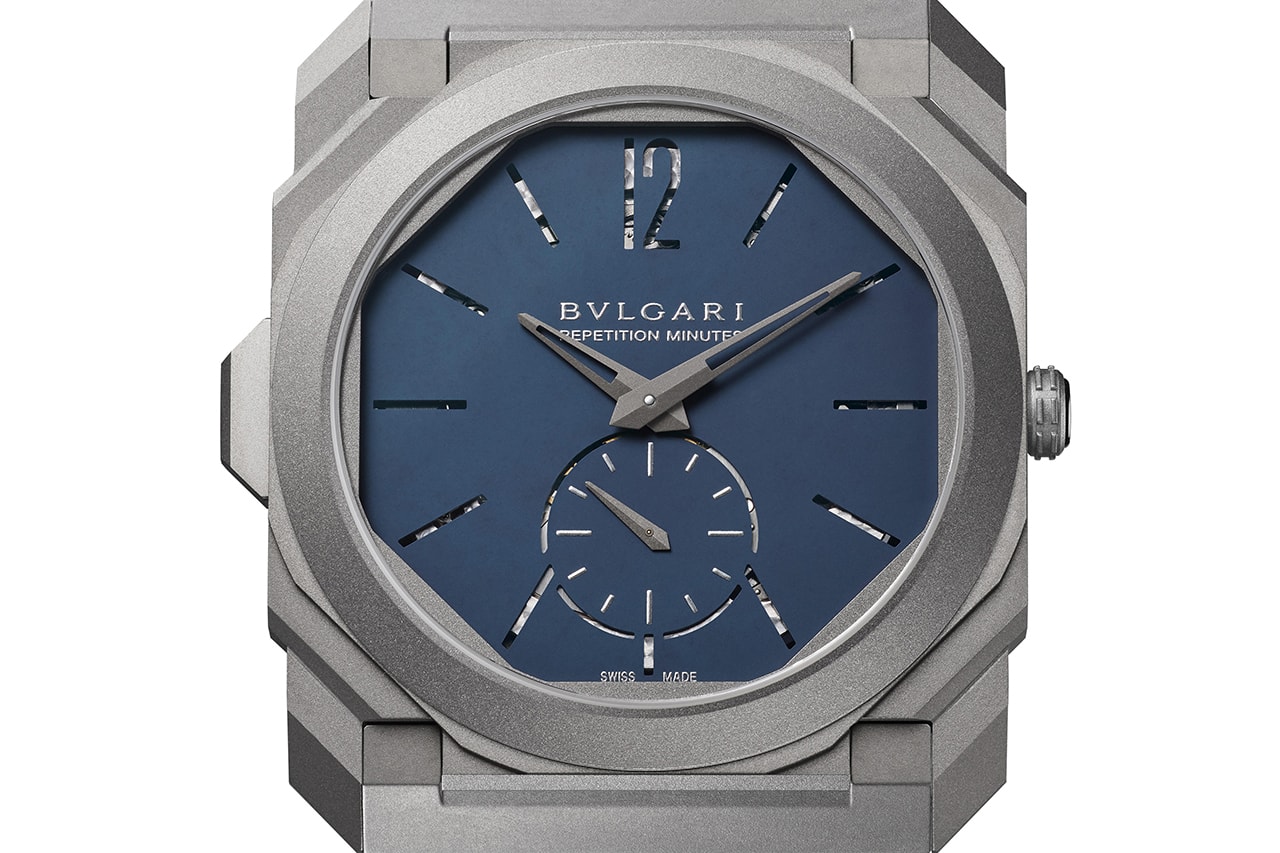 Certain brands including A. Lange & Söhne and Panerai favor decimal repeaters, which sound the hour, then every subsequent ten-minute interval and then finally the number of minutes, a potentially more intuitive approach introduced by Finnish independent Kari Voutilainen in 2005.
While chiming watches lost their raison d'être pretty much as soon as the matchstick was invented, allowing the owner to light a candle to reveal to time rather than try and decipher a series of notes in the middle of the night, minute repeaters managed to survive until the mid 20th Century.
"The trade in general stopped producing minute repeaters by around the 1950s because they weren't needed and they were very difficult to produce," says Paul Graham, technical manager Patek Philippe Service Centre UK. "But then in 1989 for the 150th anniversary of Patek Philippe, Philippe Stern wanted to do something to show the skill of Patek Philippe and minute repeaters are the hardest things to make, particularly by hand."
The result was the Calibre 89, a drum watch that boasted 33 complications, making it the most complicated watch ever created at the time and the first Patek Philippe to be made using Computer-Aided Design (CAD). Those 33 complications included Westminster Chimes using four gongs as well as Grande and Petite Sonnerie, among many, many others.
View this post on Instagram
A minute repeater feels the time by "dropping racks down onto snails." Snails are elaborately shaped cams which give physical form to the numerals involved in timekeeping. For example, the hour snail, which is rotated by the watch's hour wheel, features 12 troughs of varying depth, with the most shallow representing one o'clock and the deepest indicating 12 o'clock. It's a similar, if more complicated, system to the way perpetual and annual calendars keep track of the date.
Once the slider has been activated, the striking mechanism's mainspring is wound and the various racks – hours, quarters and minutes – fall upon their corresponding snail, which determines how far the racks can fall. Each rack has the same number of teeth as its snail has positions and these teeth dictate how many hammer strikes are performed. The quarter rack, which is responsible for that high/low double strike of the quarters, has two sets of teeth to control this.
View this post on Instagram
While the action of hammers is powered by a mainspring, their tempo is now controlled by an escapement called a governor, a spinning component with two weighted arms that regulates the output using centrifugal force. This was introduced in Patek's Calibre 89 and a massive step forwards from the old noisy rachet-based system. Despite the striking watches being many centuries old there still seems to be room for interpretation when it comes to this regulator, Patek's answer might be its governor but other brands have different approaches. Vacheron Constantin has recently introduced its "Flying Strike Regulator" which relies on centripetal, rather than centrifugal force, Credor uses air resistance and Breguet has developed a regulator based on magnetism.
But striking watches aren't solely concerned with complicated mechanics, the musical, acoustic element is equally important, something illustrated by the fact that Patek Philippe's president Thierry Stern insists on listening to each minute repeater before it leaves the company's Geneva HQ and the brand stores a digital recording of each piece for reference during future repairs or services.
View this post on Instagram
While the hammers can be finely adjusted and gongs can be tuned through the use of different alloys, differing diameters of gong wire – Patek Philippe alone has 12 different wires to choose from -  and careful hand filing, every other element of the case – which acts like a speaker box – effects the final sound, from its dial and glass.
Even the material the case is made from changes the timbre.
"Rose gold tends to offer the chirpiest sound, from the copper in the alloy," says Graham. "Platinum is a much denser material, you get a slightly deeper, less resonant sound. Because they are 18K gold it tends not to be the gold that's doing it, but what it's mixed with, whether that be silver, nickel or copper. Steel as well, for the stainless steel Only Watch, that sounded different again."
While striking watches might seem a relic of a bygone era, there has been more advancement in the field in the last decade than perhaps any other area of watchmaking. Audemars Piguet set about reinventing the chiming watch with its Supersonnerie, which was first revealed in 2015. The brand wanted a higher performance chiming watch, one with the refined acoustics of those it produced in the first half of the 20th Century, but with the higher volume of a pocket watch repeater.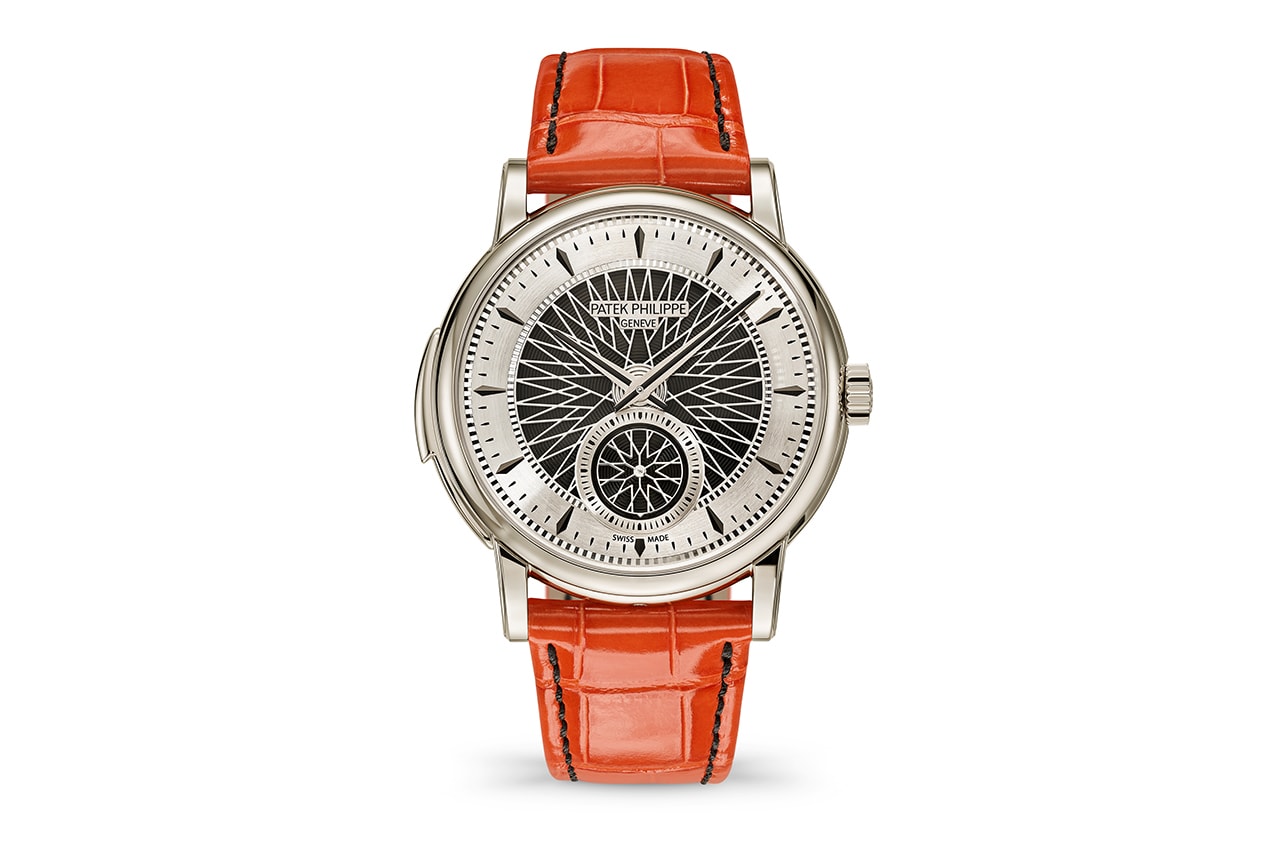 Wristwatch repeaters have always been notoriously quiet, sometimes even difficult to hear in anything other than a silent room, due to the small internal volume of their cases. Pocket watches with their much larger cases helped amplify the sound. The need for watches to be sealed against dust and moisture ingress has never helped sound travel either. Audemars Piguet answered both problems by attaching its gongs to a sounding board that sealed the case and covering that with a second vented caseback that allows sound waves to travel further. Late last year, Patek Philippe took the complication further with its Advanced Research Fortissimo Ref. 5750P adding a "oscillating wafer" to transmit the sound.
Since then materials have helped drive chiming watches into the present, with Bulgari using a carbon fiber case and a vented dial to produce its almost everyday minute repeater, the Octo Finissimo Minute Repeater, while Chopard fitted its L.U.C Full Strike with sapphire crystal gongs for a unique sound.
Much like mechanical watches themselves, the reason for the existence of chiming watches has long-since ceased to matter, it is the level of mechanical complexity required to produce them that continues find and fascinate new audiences.