A$AP Rocky Announces New Single "D.M.B" in Now-Deleted Post
Supposedly dropping this week.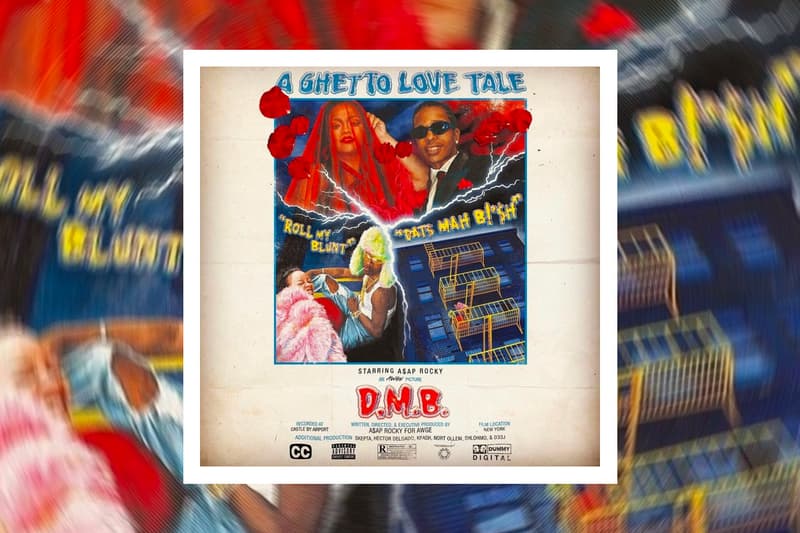 A$AP Rocky could be dropping new music this week after he shared then deleted a post of the single's cover art on Instagram.
Although the announcement has not been re-uploaded as of writing, many were able to retain the information of the new Flacko cut that is reportedly called "D.M.B," which could stand for "Dat$ Mah B!*sh," and is set to release on May 5.. The cover art, designed to look like an old Hollywood movie poster, revealed that the single is produced by Skepta, Hector Delgado, Krash, Nort Ollem, Shlohmo and D33J, and also shows photos of Rocky with girlfriend Rihanna and the quotes "Roll My Blunt" and "Dat$ Mah B!*sh," however it remains unclear if Rihanna is actually involved in the cut.
Rocky's last full-length studio effort dates back 2018's TESTING, which featured guest appearances from the likes of Frank Ocean, Kid Cudi, Skepta, French Montana, Kodak Black, Dev Hynes and FKA Twigs. His highly-anticipated upcoming album is rumored to be entitled ALL $MILES, but a release date has not been announced so far.
Stay tuned to see if "D.M.B" drops on May 5 and check back in for more news on the new A$AP Rocky album.
Elsewhere in music, check out the official lineup for HARD Summer Music Festival 2022.