Tyler, the Creator Earns 13 New Gold and Platinum RIAA Certifications
Adding to the 10 plaques he received about a week prior.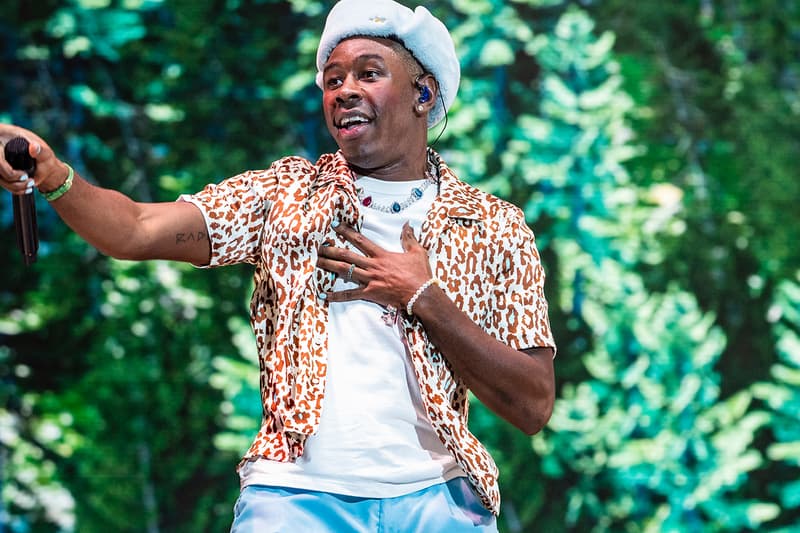 Tyler, the Creator is bringing home a total of 13 new gold and platinum certifications from the Recording Industry Association of America (RIAA), adding to the previous 10 plaques he received about a week prior.
The RIAA website confirmed that the artist acquired nine gold certifications for the tracks "Potato Salad" with A$AP Rocky, "OKRA," "F*cking Young/Perfect" with Charlie Wilson, Chaz Bundick, Syd and Kali Uchis, "IFHY" with Pharrell, "Foreword" with Rex Orange County, "Where This Flower Blooms" with Frank Ocean, "Glitter," "Domo23" and "Smuckers" with Lil Wayne and Kanye West, one gold certifications for the album WOLF and three platinum certifications for the Flower Boy cuts "911/Mr. Lonely" with Steve Lacy and Frank Ocean, "Boredom" with Rex Orange County and Anna of the North and "See You Again" with Kali Uchis — the latter of which is now a 3x platinum single.
In related news, check out Tyler, the Creator's extensive new interview with Nardwuar here.