Apple Music Launches Concert Livestream Series, Kicking Off With Harry Styles
Tune in to his debut performance of 'Harry's House' this Friday.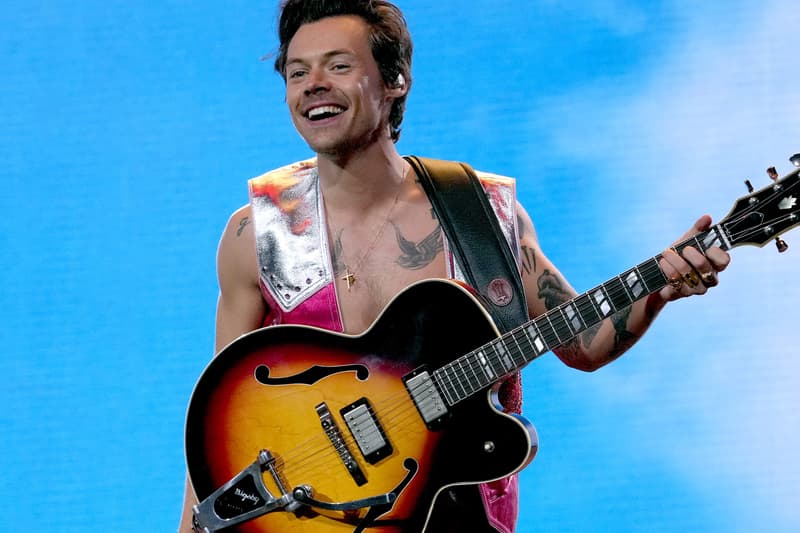 Apple Music is launching a new concert series, Apple Music Live. Available to subscribers across 167 countries for free, the series will see some of the music industry's leading artists take the stage.
Describing the series, Apple Music said that it's designed to "give the biggest stars in music the biggest possible platform to flaunt how they connect with audiences and how their songs translate to live performance."
The series is indicative of a greater trend, in which artists are broadcasting their concerts to reach listeners who can't physically attend in person. In December, Kanye and Drake's Free Larry Hoover Benefit Concert was livestreamed on Amazon Prime, becoming its most-watched stream in history. Last month, YouTube streamed the tenth iteration of Coachella.
For its first concert, Apple Music Live will cover Harry Styles' "One Night Only in New York." Taking place at the UBS Arena in Long Island, New York, concert-goers and virtual listeners will hear Styles perform his third album Harry's House on the evening of its release on Friday, May 20. The performance will be streamed at 9 p.m. ET and will receive encore streams on May 22nd at noon ET and May 26th at 5 a.m. ET.
On the virtual event's page, viewers are directed to watch Harry Styles' interview with Zane Lowe. While the service has yet to announce who will head future livestreams, it's possible that it'll be prioritizing artists it has already featured in some capacity in the past.
Tune in to Harry Styles' concert livestream this Friday, May 20.
Introducing #AppleMusicLive, a new concert series with your favorite artists.@Harry_Styles kicks it all off live from New York on May 20, only on Apple Music. https://t.co/K9ZnrDiWKT pic.twitter.com/IUx3WQ1I4f

— Apple Music (@AppleMusic) May 17, 2022
In other music news, Travis Scott's Cactus Jack Foundation has announced $1 million USD in scholarship funds for 100 HBCU students.