2020 McLaren Senna GTR Receives $1.1M USD Bid First Day at Auction
One of only 75 models in existence.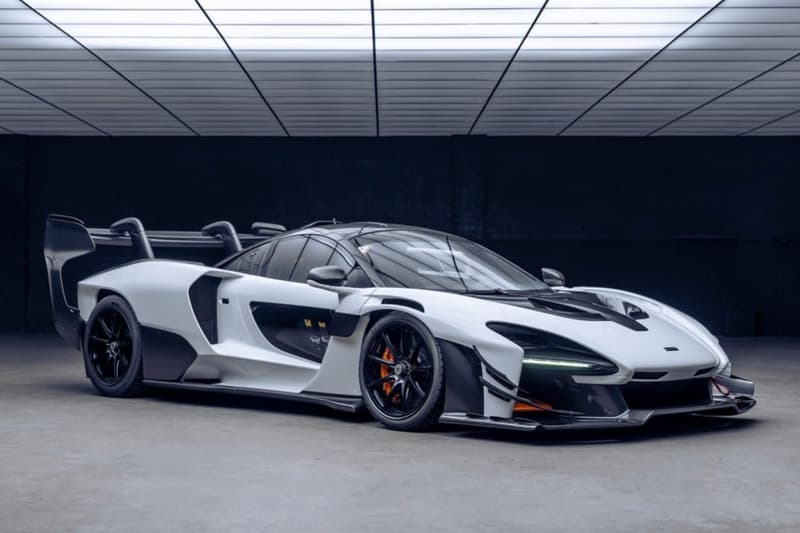 A 2020 McLaren Senna GTR received a bid for $1.1 million USD on its first day of being up for auction. The car is one of only 75 models built and has less than 400 miles (700 km) on it.
Built on McLaren's MonoCage III carbon-fiber monocoque platform, the vehicle utilizes a carbon-fiber monocoque and is finished in a sleek white.
The GTR is powered by a twin-turbocharged 4.0-liter V8, paired with a seven-speed dual-clutch automatic transaxle. As for its high-end equipment, the car features active aerodynamics, four-way adjustable dampers, adjustable anti-roll bars and 19-inch (482 mm) staggered-width center-lock wheels.
Safety is prioritized by the GTR's anti-collision radar system, which comes with rearview cameras. The vehicle also contains a polycarbonate windshield and windows, an integrated roll cage and a fire-suppression system.
Maximizing the driver's comfort is the inclusion of air conditioning, a data logger and a pit-to-car radio.
The Senna GTR first debuted in 2018, and was reportedly "claimed by McLaren to be their fastest non-Formula 1 car to date." Per a 2019 sales invoice, this 2020 model was reportedly sold by its previous owner for $1,706,262 USD.
In other automotive news, Ford's recalculated F-150 Lightning specs place its peak output at 580 horsepower.