Ford's Recalculated F-150 Lightning Specs Places Its Peak Output at 580 Horsepower
Its payload capacity also got bumped up.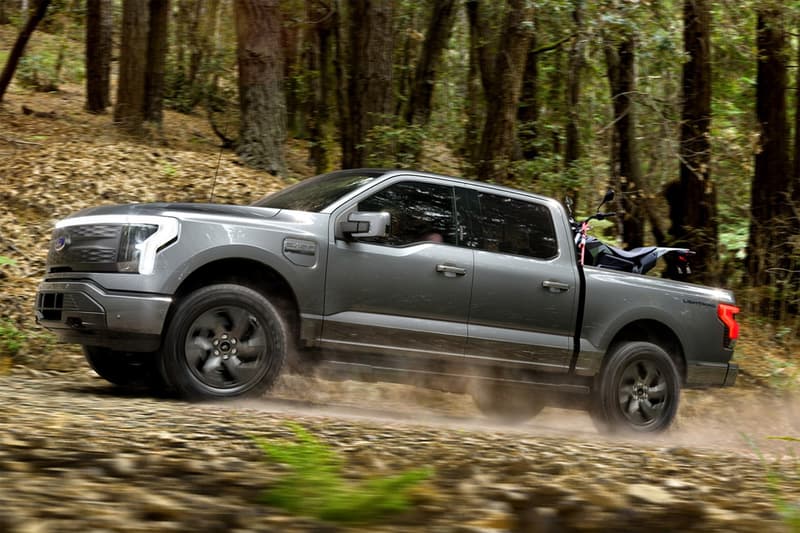 As production nears, Ford has now recalculated the F-150 Lightning's specs, revealing increased horsepower and payload capacities. Originally announced back in May 2021, Ford gave the F-150 Lightning a power output of 426 horsepower for its standard battery pack while the extended-range model came in at 563 horsepower.
Interestingly enough, with the automaker now gearing up for production after cutting pre-orders, Ford has reassessed the electric pickup's abilities, announcing that instead, the former model will be able to push out 452 horsepower while the latter will reach a whopping 580 horsepower. While torque remains at 775 pound-feet, it nonetheless represents a pretty impressive jump up in power, especially when you compare it to other V8 turbocharged models in Ford's Super Duty range, which usually max out at 475 horsepower.
On top of power, the trucks are also receiving an increased payload capacity. According to Ford, a "properly equipped F-150 Lightning…can now haul an extra 235 pounds for a total of 2,235 pounds of maximum available hauling capacity." It's important to note that the figure seems to only apply to the standard range model, which started off with 2,000 pounds in capacity. The extended range option could only carry 1,800 pounds, and Ford made no mention of whether that option would also see a capacity hike.
Elsewhere in the automotive world, Land Rover is celebrating 30 years of the Defender with a new limited edition.