The Wachowskis to Auction Iconic Film Props to Raise Money for Trans Youths
Your chance to own an original Lightning Rifle from 'The Matrix.'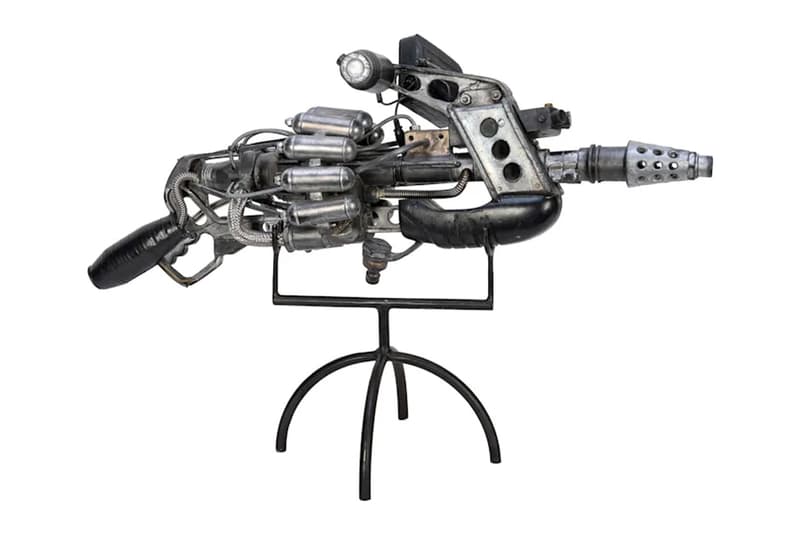 Lana and Lilly Wachowski are now auctioning off some of their collection of iconic film props and collectibles to raise money in support of trans youths. Employing the aid of Potter & Potter Auctions, the Wachowskis have now created a catalog for their "Enter the Matrix: The Wachowski Collection," which features a whole variety of highly covetable film props including Cyphus' Lightning Rifle from The Matrix, the latex ears and gravity boots worn by Channing Tatum in Jupiter Ascending, a Neo-Seoul speeder from Cloud Atlas, a Segway from Speed Racer, and prop guns from Sense8.
All proceeds from the auction will be donated to the Protect & Defend Trans Youth Fund, which then distributes the money across numerous organizations supporting the group in Florida, Arkansas, Tennessee, and other locations in America.
For those interested, you can check out the Enter the Matrix: The Wachowski Collection over on Potter & Potter Auctions, where absentee bids are now being accepted. The live auction itself will take place on May 12.
In other things collectible, Hot Toys has teased its upcoming releases by re-creating the iconic Spider-Man meme.