Pusha T Claims People Take Advantage of Kanye West When He Gets Samples Cleared
"It's the most unfair shit I've ever seen."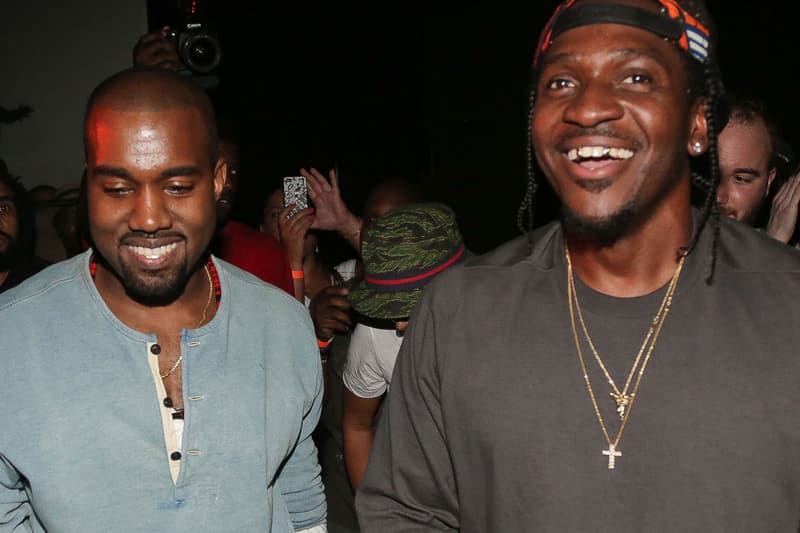 Pusha T recently sat down with Vulture to discuss his newest album It's Almost Dry speaking on various aspects of this album and people who he has worked with. Amongst those topics, King Push also discussed in length about Kanye West and how he has witnessed the industry unfairly take advantage of him when it comes to acquiring samples.
Push explains the meticulous process Ye goes through to get his samples detailing, "If you know anything about working with Kanye, it's that it's a very, very, very tough, tedious, annoying process about the samples." He continues, "I've never seen people take advantage of a situation like they do when it comes to clearing samples for this guy. I tried to hide the fact he's involved. As soon as his name comes up, it's time to take him to the cleaners." The rapper adds, "It's the most unfair shit I've ever seen." He alludes that once people know that Ye is involved, they start asking for the "most outlandish rates and numbers" because they know that Ye places himself as an artist above all else and would go to extents just for the song.
Ye produced multiple tracks on Pusha's latest full-length including, "Dreamin of the Past, "Rock N Roll" and "I Pray For You." It's Almost Dry is on track to become the artist's first Billboard 200 No. 1 album in its debut week.
Gotta love Kanye's willingness to get a sampled cleared by any means, even if it means giving up 97% of the record and paying whatever it costs ?

[via @CraigSJ's interview with Pusha T] pic.twitter.com/tEgBEz3Qhm

— Andrew Barber (@fakeshoredrive) April 25, 2022
Elsewhere in music, Future unveiled the title and cover art for his upcoming ninth studio album.