'Sonic the Hedgehog 2' Leads Box Office With $71 Million USD Opening
Beating out Jared Leto's 'Morbius' and Jake Gyllenhaal's 'Ambulance.'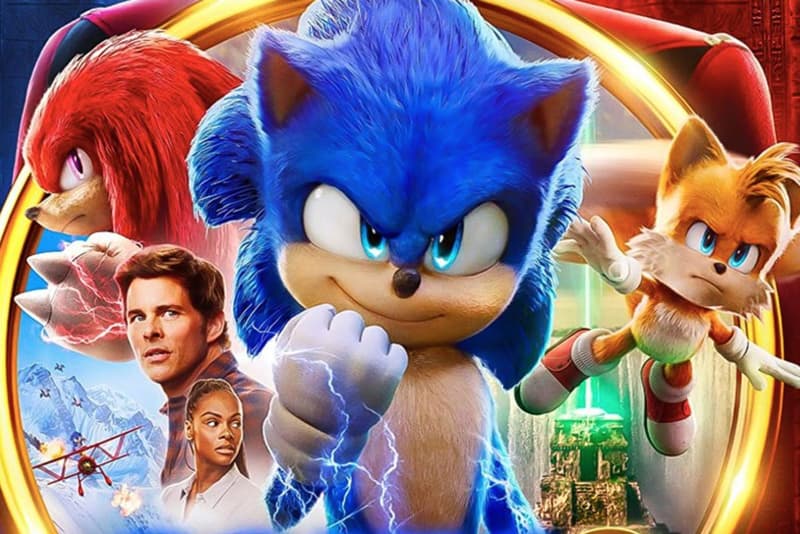 Sonic the Hedgehog 2 is leading the domestic box office with $71 million USD in its debut weekend, according to Variety.
The film set a new record for video game adaptations, moving a much larger sum than its 2020 predecessor, Sonic the Hedgehog, which opened with $58 million USD in its first three days. Additionally, for Jim Carrey, who stars in the film as Doctor Eggman, the No. 1 figure marks his largest domestic opening, soaring passed Bruce Almighty's $68 million USD domestic opening in 2003.
"Sonic 2's record opening is a victory for Paramount and for the industry at large," said Paramount Theatrical Distribution Boss Chris Aronson in a statement. "The filmmakers did an amazing job of crafting a film that is both in service of Sonic's legions of fans as well as the general and family audience. Growing a franchise is no small feat and having an opening +22% over the first film is a remarkable achievement. Kudos to the filmmakers and to the marketing and distributions teams at Paramount for doing a fantastic job in bringing the film into the global marketplace!"
The film charted above Sony's Marvel adaptation Morbius and Universal's Michael Bay action movie Ambulance, which raked in $57 million USD and $8.7 million USD, respectively.
Aside from Carrey, Sonic 2 stars Ben Schwartz, Idris Elba, James Marsden  Colleen O'Shaughnessey and several others. The film is directed by Jeff Fowler and written by Pat Casey, Josh Miller and John Whittington.
The official synopsis reads, "After settling in Green Hills, Sonic is eager to prove he has what it takes to be a true hero. His test comes when Dr. Robotnik returns, this time with a new partner, Knuckles, in search for an emerald that has the power to destroy civilizations. Sonic teams up with his own sidekick, Tails, and together they embark on a globe-trotting journey to find the emerald before it falls into the wrong hands."
Watch the final trailer here.
In more entertainment news, watch the new teaser trailer for Star Trek: Lower Decks season three.