Kareem Abdul-Jabbar Criticizes LeBron James' Past Actions: "He Should Be Embarrassed"
Including his Sam Cassell celebration and comments on COVID-19.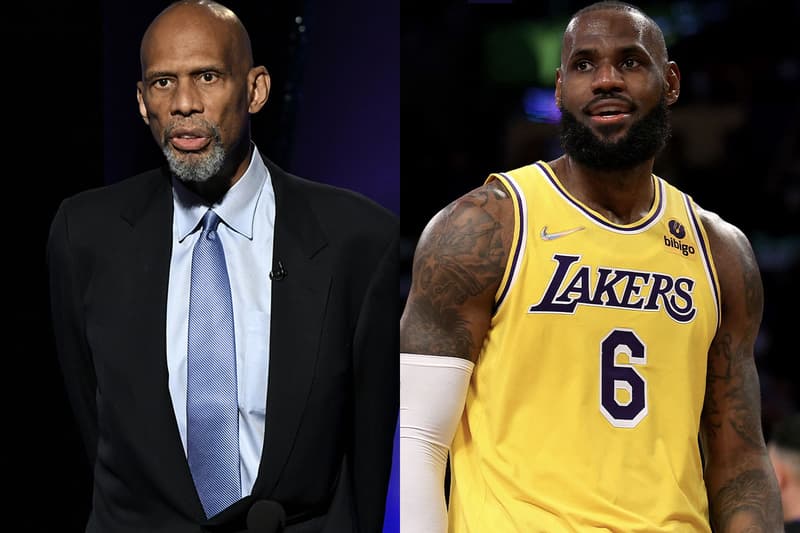 Over the weekend, NBA and Los Angeles Lakers legend Kareem Abdul-Jabbar publicly criticized LeBron James for some of his actions. Abdul-Jabbar seems to believe that James should be more responsible in the way that he conducts himself due to his influence.
Before the Lakers' faced off against Denver Nuggets, Abdul-Jabbar commented on some of James' actions in the past. He voiced his opinion stating, "Some of the things he's done and said are really beneath him, as far as I can see, "Some of the great things that he's done, he's standing on both sides of the fence almost, you know? It makes it hard for me to accept that when he's committed himself to a different take on everything. It's hard to figure out where he's standing. You've got to check him out every time."
In the past, the now-retired NBA star also criticized the moment when James did the Sam Cassell celebration in a match against the Indiana Pacers. He said, "For me, winning is enough. Why do you need to do a stupid, childish dance and disrespect the other team on the court? It doesn't make sense. GOATs don't dance." Around the same time, Abdul-Jabbar expressed that he did not think James' post around COVID-19 using the Spider-Man meme was respectable. He said that social media post was a "blow to his worthy legacy" as the "implication is that LeBron doesn't understand the difference among these three illnesses, even after all the information that's presented in the press."
In response to why he is extra critical of James, Abdul-Jabbar said, "Absolutely, [I have] a higher expectation for him because he understands the issues and spoken to them quite forcefully and eloquently. I think he has so much going for him in terms of respect and accomplishment and he shouldn't stoop to those moments." He later added, "His thoughtfulness and willingness to back it up with his wallet, you got to give him credit for that. So I'm not throwing stones. I just wish he wouldn't — you know, some of the things he's done, he should be embarrassed about. That's just where I'm coming from."
While Abdul-Jabbar was very open about his reasoning behind expecting more from James, he also took to Twitter to clarify his statements. Take a look below at what he had to say.
Kareem Abdul-Jabbar with a follow-up statement on his LeBron James criticisms pic.twitter.com/lO34a2rkWL

— Mark Medina (@MarkG_Medina) April 4, 2022
In other sports news, Tiger Woods could make a triumphant return to the Masters.