Tesla's Q1 2022 Deliveries Increase 68% Despite "Supply Chain Interruptions"
Elon Musk called the quarter "exceptionally difficult."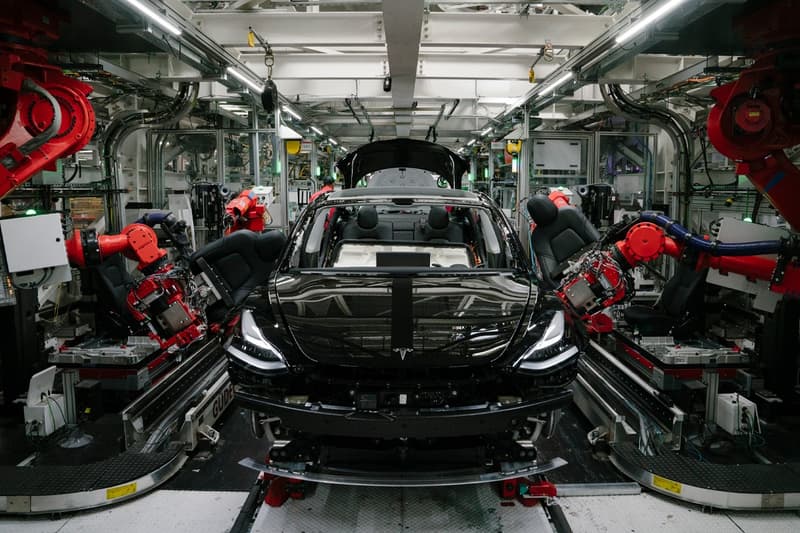 Tesla has managed to increase EV deliveries and beat Wall Street expectations for Q1 of 2022.
According to new figures published by Elon Musk's company, the automaker managed to produce 305,407 vehicles across its Model X, Y, S, and 3 over the quarter and delivered a total of 310,048. Despite the latter figure managing to exceed Wall Street expectations of 309,000, Musk called the quarter "exceptionally difficult," citing "supply chain interruptions" as well as the zero-COVID policy in China, which has led to the suspension of the company's largest manufacturing plant — the Shanghai Gigafactory — twice.
In terms of growth, the deliveries made in the first quarter of this year marks a staggering 68% increase year-over-year. During the same period last year, the company shipped roughly 184,400 vehicles. Most notably, Tesla's Model 3 and Model Y made up the majority of deliveries this year, accounting for 295,324 of the 310,000 or so delivered.
This was an *exceptionally* difficult quarter due to supply chain interruptions & China zero Covid policy.

Outstanding work by Tesla team & key suppliers saved the day.

— Elon Musk (@elonmusk) April 2, 2022
Elsewhere in the automotive industry, Toyota GAZOO Racing has unveiled the 2023 GR Corolla.