'The Walking Dead' Wraps Filming on Its Final Season
The show will live on through its five spinoff series.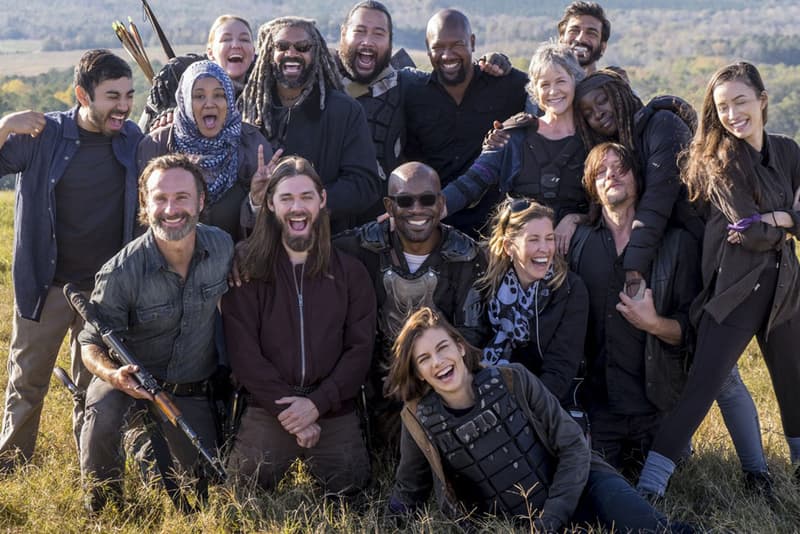 After twelve years, 11 seasons, and 177 episodes, The Walking Dead officially announced that it has finished filming its final scene ever with a series of group pictures recounting the past eras.
The series has solidified itself over the past decade as one of the most popular zombie productions ever, and although the title is now being retired, the AMC original will live on through different spinoffs including Fear the Walking Dead which has been renewed for its eighth season and The Walking Dead: World Beyond.
Today is the big day! Filming for #TheWalkingDead is coming to an end. It's been an incredible 12 years and we hope all the amazing cast and crew have a fantastic wrap day. #TWDFamily forever! pic.twitter.com/ybGR8jqa9O

— The Walking Dead (@TheWalkingDead) March 31, 2022
Three more spinoffs are set to headline in 2022 and 2023 starting with a six-episode anthology series titled Tales of the Walking Dead, featuring one-hour standalone films. "We have seen the appeal of this format in television classics like The Twilight Zone and, more recently, Black Mirror, and are excited to engage with fans in this new way, against the backdrop of this very unique and engrossing world," said the president of original programming for AMC Networks and AMC Studios, Dan McDermott.
AMC has further revealed another six-episode show titled Isle of the Dead which is set in post-apocalyptic Manhattan and sees the return of Lauren Cohan and Jeffrey Dean Morgan as Maggie and Negan. Another series, which has yet to be titled, will focus on the fan-favorite original characters Daryl and Carol.
The Walking Dead is currently airing the second part of its 11th and final season, with the last episode premiering on April 10, and Part 3 to arrive soon.
Elsewhere in entertainment, Estelle Harris, Mrs. Costanza on Seinfeld, Dies at 93.