Live-Action 'Spirited Away' Play To Stream on Hulu This Summer
As the stage adaptation closes out its Japan run.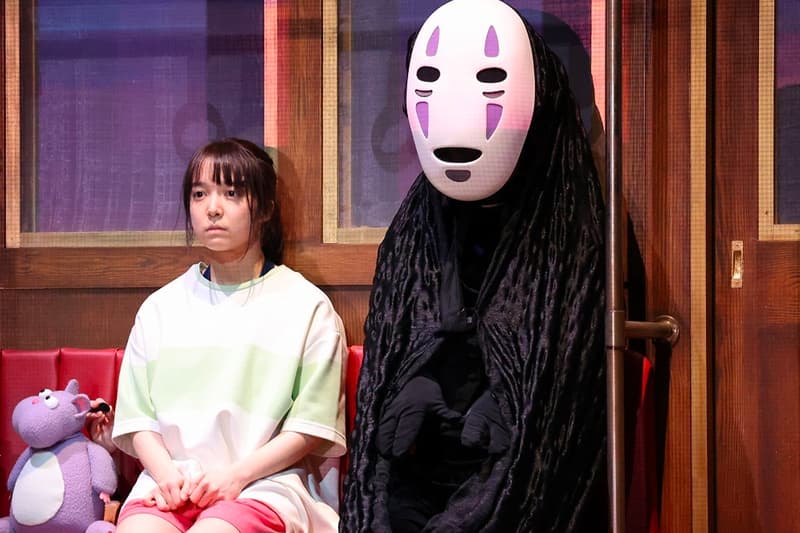 The live-action stage play adaptation of Spirited Away, which recently closed out its run in Tokyo, is heading to Hulu this summer.
According to reports, the Disney-owned service will livestream the adaptation's performances on July 3 and July 4. Those two dates also mark the last two days of Spirited Away's run in Japan and will take place at the Misonoza Theater in Nagoya with a "double cast" system, meaning that one character will be portrayed by two performers on different dates.
Although Spirited Away held its final performance in Tokyo, the play will continue to make its way across Japan with dates in Osaka, Fukuoka, Sapporo and Nagoya.
Take a look at the cast list below. Spirited Away will be livestreamed on Hulu on July 3 and July 4.
July 3 cast:
Chihiro: Kanna Hashimoto
Haku: Kotaro Daigo
No Face: Koharu Sugawara
Lin/Chihiro's Mother: Miyu Sakihi
Kamaji: Tomorowo Taguchi
Yubaba/Zenibaba: Mari Natsuki

July 4 cast:
Chihiro: Mone Kamishiraishi
Haku: Hiroki Miura
No Face: Tomohiko Tsujimoto
Lin/Chihiro's Mother: Fu Hinami
Kamaji: Satoshi Hashimoto
Yubaba/Zenibaba: Romi Park
Elsewhere in entertainment, Estelle Harris, who played George Constanza's mother on Seinfeld, has died.