James Harden Reveals He Feels No Pressure as Philadelphia 76ers Enter the Playoffs
The Raptors and Sixers face off in the playoffs this weekend.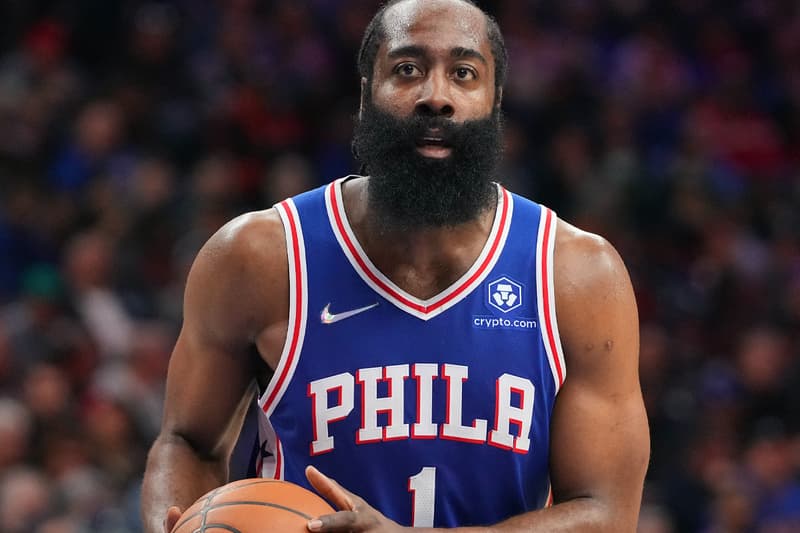 With the NBA playoffs fast approaching, the Philadelphia 76ers are set to play its first post season against the Toronto Raptors. Sixers fans are eager to see if the James Harden and Joel Embiid matchup will prove to be successful in launching the team into the finals.
In a recent interview, ESPN caught up with The Beard and asked him if he feels any pressure to perform well for his new team. Harden responded, "Pressure, no. I feel good. I'm ready to hoop. There's nothing to it." In the past the Raptors have bested Harden in the two meetings prior to his move to Philly.
Harden was asked about what he makes of the matchup with Toronto and he explained that they are a force defensively, "They just fly around. They play extremely hard. They kind of junk up the game. They have a lot of guys that are tall, athletic, long and solid defenders. They use their length very well, and they just have each other's back. They run around, they scramble, and they fly around defensively, so for us we have to execute, making sure we're crisp in our passes and if the shot's available, take it."
Harden's relationship with Embiid apears to be growing, but it remains to be seen if their chemistry will prevail on the courts for the playoffs. The 76ers face-of against the Raptors this weekend.
In other NBA news, the league has brought back its script logo for the 2022 Finals.