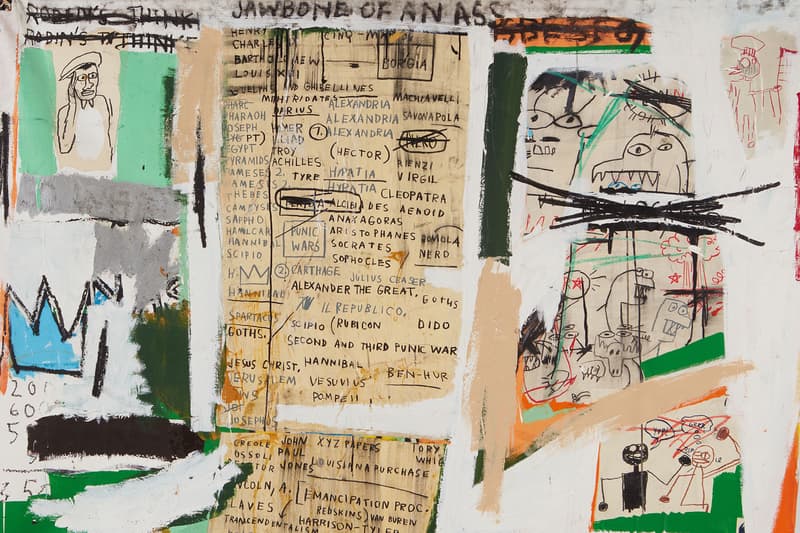 1 of 4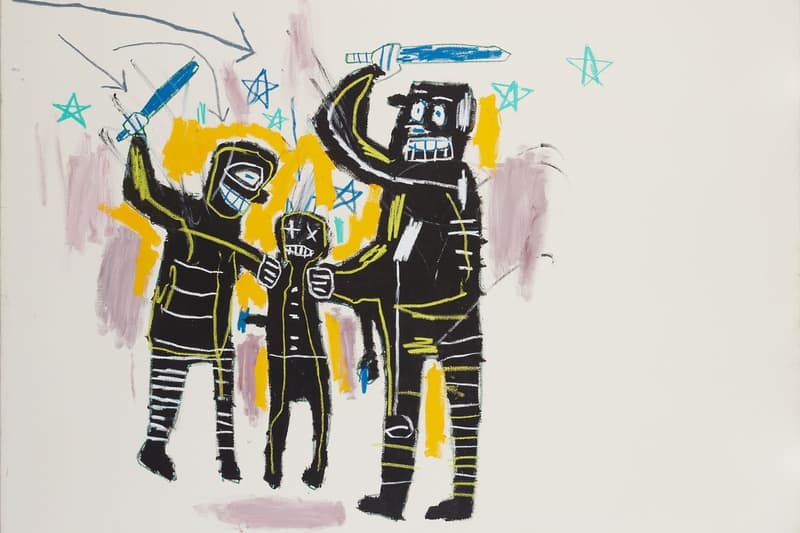 2 of 4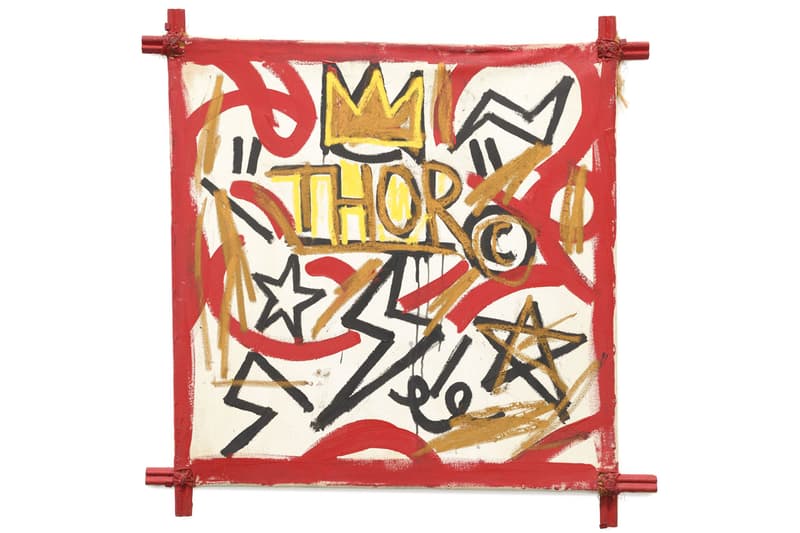 3 of 4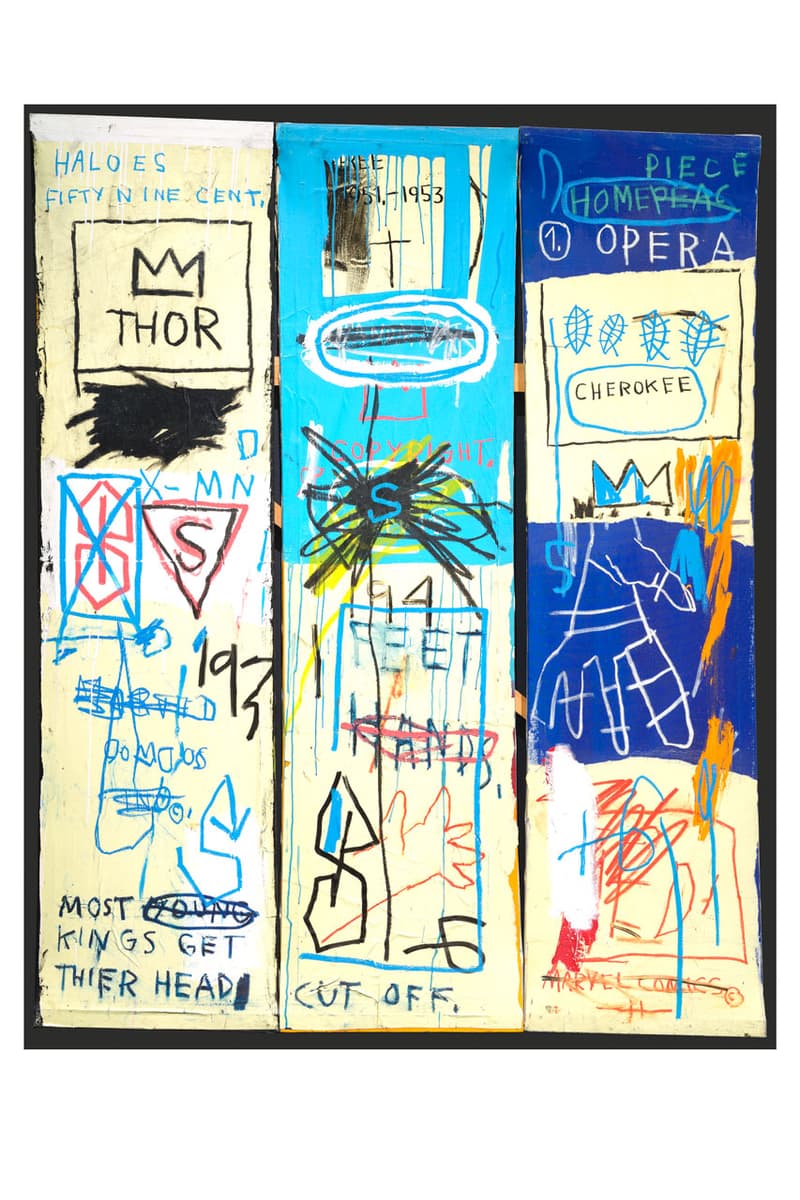 4 of 4
A New Jean-Michel Basquiat Exhibition Peers Into the Prolific Artist's Life
Featuring 200 never-before-seen and rarely seen works.
---
When looking at the canon of artists that have not only influenced American but global culture, it is difficult to not discuss Jean-Michel Basquiat. Known for his neo-expressionist works that featured poignant discussions of inequality, classism, social justice and the multidimensionality of the Black experience, Basquiat will always be heralded as one of the greats. In continuing the study and admiration of the renowned artist, the family of Basquiat is offering a deeper look into the artist's life with the new Jean-Michel Basquiat: King Pleasure exhibition.
Held at the Starrett-Lehigh Building in New York City, the new exhibition features over 200 never-before-seen and rarely seen works from Basquiat including paintings, drawings, artifacts and multimedia presentations. In addition to the pieces from the family's collection, the exhibition comes to life through recreations of his family's home, his Great Jones St. studio and the Michael Todd VIP room of NYC's Palladium nightclub.
"This is a way for us to collaborate as a community and fill in the spaces from all of our perspectives on Jean-Michel and his impact on the world. It's a gift to our family and others that they can look at this personal account of who he was," said Basquiat's sister, Lisane Basquiat. "We wanted to bring his work and personality forward, in a way only we can, for people to immerse themselves in. We want this to be an experiential and multi-dimensional celebration of Jean-Michel's life."
The beauty of the new exhibition is its ability to showcase Basquiat beyond the canvas. More than a famed artist, Basquiat was an inquisitive child, brother, son, friend and so much more.
Check out the gallery above for a glimpse into the Jean-Michel Basquiat: King Pleasure exhibition that is open now at the Starrett-Lehigh Building.
In related news, Peter Saul's lasting influence on the art world is the theme of a new group exhibition.