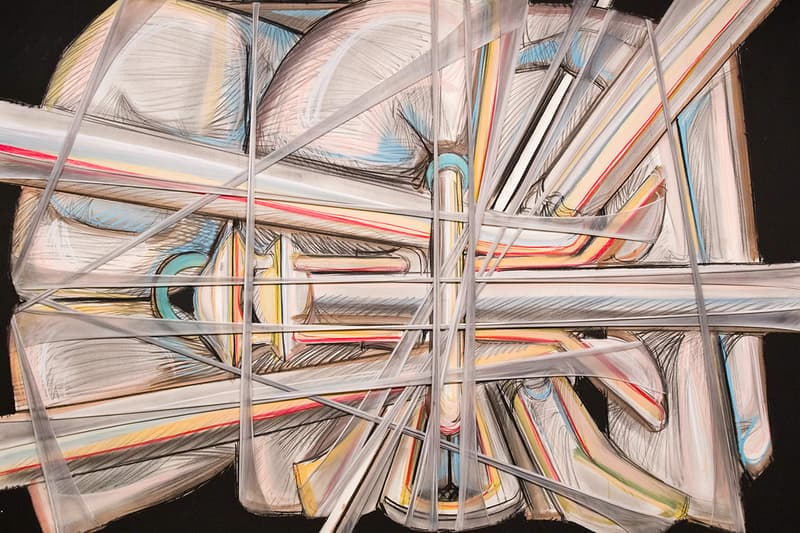 A Mechanic From Connecticut Found Art in a Dumpster Worth Thousands
The work was made by the once prominent, but long-forgotten Abstract Expressionist, Francis Hines.
---
Five years ago, a man from Massachusetts bought a $30 USD drawing from an estate sale thinking it was just an interesting piece of art. The drawing ended up being an original work by German Renaissance painter, Albrecht Dürer, and is estimated to be worth nearly $30m USD.
Similarly, four years ago a mechanic in Connecticut by the name of Jared Whipple dug up a trove of artworks left in a dumpster that he initially intended to use for Halloween decorations. With the help of a local contractor, Whipple was informed that the work was made by the once prominent, but long-forgotten artist, Francis Hines. From small drawings to paintings and sculptures, experts believe the work to be worth in the hundreds of thousands.
Lesser-known of the Abstract Expressionists, Hines was best known for wrapping fabric around various objects, from small sculptural pieces to even Washington Square Arch in Manhattan. Much like Christo and Jeanne-Claude, Hines told The New York Times in a 1979 interview that he was "interested in the enormous energy that takes place when these forms are under the tension of binding."
Since Whipple's extraordinary find, he contacted the artist's family who let him keep the work and was eventually introduced to art historian Peter Hastings Falk who has worked alongside to help bring Hines's work back to prominence. "My purpose is to get Hines into the history books," said Whipple in a statement.
In conjunction with gallerist Hollis Taggart, "Unwrapping the Mystery of New York's Wrapper" will showcase much of the art discovered. The exhibition will be on view from May 5 to June 11.
In case you missed it, Mexico seized 14 Pre-Hispanic artifacts from being shipped out of a Tijuana post office.
Hollis Taggart
521 W 26th St
1st floor,
New York, NY 10001