Apple Will Unveil New Tech and the Founder of BitConnect Has Disappeared in This Week's Business and Crypto Roundup
While internal Twitter data shared exclusively with HYPEBEAST reveals how many people are tweeting about crypto.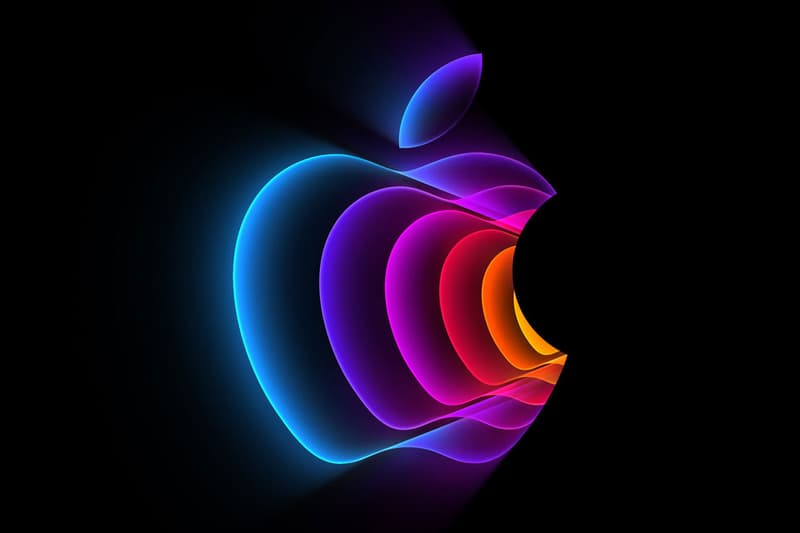 Many brands are starting to see a recovery despite the challenges initially brought on by the pandemic. Some businesses, especially ones that focused efforts on expanding e-commerce ventures, have even seen profits rise even higher than before.
HYPEBEAST has rounded up the top business and crypto stories of the week so you can stay in the know about trends across industries.
Business
Titled "Peek Performance," the event will be broadcast on Apple.com from the tech giant's Cupertino headquarters at 10 a.m. PT/1 p.m. ET. HYPEBEAST will be tuning in live to cover the event virtually.
Wonder ahead. Tune in for a special #AppleEvent on March 8 at 10 a.m. PST. ⁰

Tap the ❤️ and we'll send you a reminder on event day. pic.twitter.com/alsyyPz9Qg

— Apple (@Apple) March 2, 2022
The company raised $1.5 billion USD during its latest funding round. New investors including BlackRock, Fidelity and Michael Dell's MSD Partners were amongst those who were involved.
This deal is expected to close in the second quarter of this year. Shareholders of Next Games will receive €2.10 EUR in cash per share for a total of €65 million EUR.
Netflix Announced Plans to Acquire Next Games

Read the full release: https://t.co/xt6IHD395z

— Next Games (@nxtgms) March 2, 2022
The cryptocurrency trading platform exceeded expectations, bringing in $2.5 billion USD in revenue over the last quarter compared to the $1.94 billion USD predicted. Earnings per share were $3.32 USD, with net income doubling to $840 million USD.
The developer behind the battle royale game Fortnite said the two companies are both focused on creating artist-friendly platforms that allow creators to keep most of their money. The terms of the deal have not been disclosed.
Bandcamp is joining Epic Games! Read more here: https://t.co/dvLEhURZYG pic.twitter.com/4t1MRvugmG

— bandcamp (@Bandcamp) March 2, 2022
Crypto
The Securities and Exchange Commission (SEC) filed a lawsuit against BitConnect over a crypto Ponzi scheme worth $2.4 billion USD. It resulted in the sale of $56 million USD in cryptocurrencies by the Department of Justice after the coins were seized — but now an SEC says founder Satish Kumbhani's whereabouts are "unknown."
The drop honors one of the most successful franchises in TV history and will include the ultra-rare NFT "Walker Access Passes." Perks of the passes include one of 10 custom 3D Walker models created by the Orange Comet team, lifetime access to exclusive The Walking Dead NFT drops with early access, early access to exclusive autographed The Walking Dead merchandise and more.
Tha @OrangeCometNFT Is a project that is doin it different. They usin @TheWalkingDeadAMC show n made it their own ?? https://t.co/Rgxjb6ykjQ pic.twitter.com/ShE7yQ7c2z

— Snoop Dogg (@SnoopDogg) March 3, 2022
The project contains a sequential series of five black-painted grey slabs with the phrase "matter is void" vertically centered. On each slab, the letters in the phrase become smudged and gradually illegible – almost disappearing.
The Ethereum-based NFT gaming project raised $70 million USD in funding earlier this month, marking one of the largest launch sales ever to be completed for an NFT project. Buyers paid up to 3 ETH per mint, roughly $9,200 USD, with the project completely selling out in less than a day.
$70 MILLION LOOOOOOOOL pic.twitter.com/GAcfAuMlsS

— Cobie (@cobie) February 26, 2022
The company shared with HYPEBEAST exclusively that there have been over 1 billion tweets about crypto since 2020, with 299 million of them being tweets made this past year alone. Read the full trend report here.