'The Batman' Scores Second-Largest Pandemic Era Opening With $128.5 Million USD
Largely driven by a younger male demographic.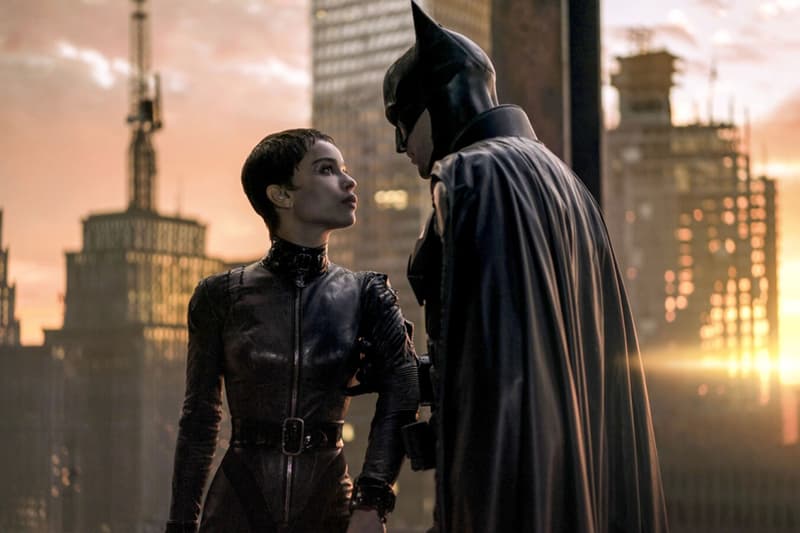 The Batman scored $128.5 million USD at the domestic box office during its opening weekend, marking the second-largest debut in the pandemic era, following Spider-Man: No Way Home's $253 million USD opening in December, and the largest opening of 2022, according to Variety.
The near-three-hour, Matt Reeves-directed pic raked in an additional $120 million USD from 75 markets overseas, bringing its worldwide opening figure to approximately $248.5 million USD.
The Robert Pattison-led movie's box office success was largely driven by a younger male demographic — more than 65% of ticket buyers were male, and more than 60% of attendees were between the ages of 18 and 34, Variety reports.
Notably, Reeves was the first person Toby Emmerich hired to direct a superhero film following his appointment to president of Warner Bros. Motion Pictures.
"You have to buy into the idea that Batman is like Hamlet. He's such a rich character. And that the only reason to do it is if you find a different swim lane and a Batman that's true to the DNA, but is a different interpretation," Emmerich said in a statement via The Hollywood Reporter. "From the very beginning, Matt consciously made sure that the character and the story he was telling was different than anyone that had been told before."
Aside from Pattinson, The Batman stars Zoë Kravitz as Catwoman, Paul Dano as the Riddler, Andy Serkis as Bruce Wayne's butler Alfred Pennyworth and Colin Farrell as Penguin.
"It's fun to see the public really embrace the movie," Jeff Goldstein, president of domestic distribution at Warner Bros., said. "Since the movie is three hours long, it became appointment viewing. That bodes well for its run on the big screen. It helps that the word of mouth is so strong."
Elsewhere in entertainment, 20th Century Studios has confirmed that Avatar 2 will release this year without delays.