Samuel L. Jackson Wants to Return to 'Star Wars' With His Own Spin-off
Eager to return to the screens as Mace Windu.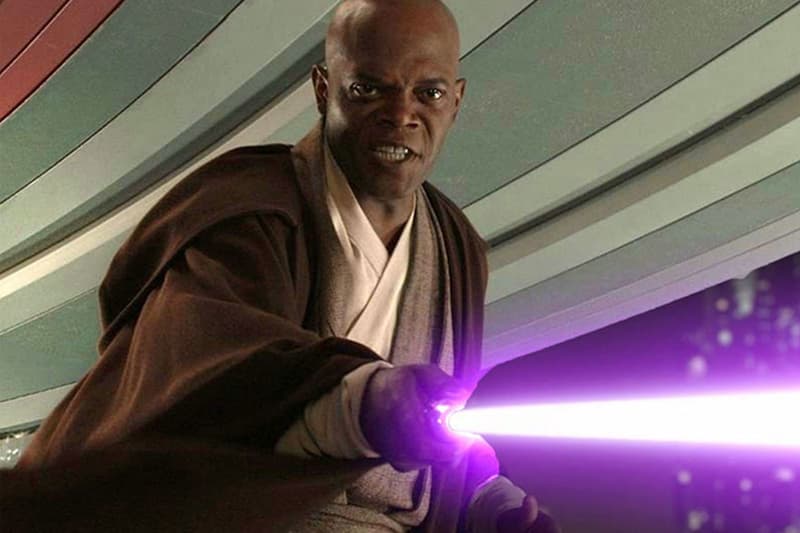 Samuel L. Jackson has hinted that he is open to returning to the Star Wars franchise as Mace Windu.
In a recent podcast episode of Happy Sad Confused, Josh Horowitz asked Jackson if a spin-off series might be coming. The actor responded saying, "Definitely. There's a huge history of people with one hand returning in the Star Wars franchise. The only person I've ever said that to about coming back was Bryce Dallas Howard, 'cause I just did a movie with her and she directs episodes of The Mandalorian."
He also shared what he told Howard, "You think you might be able to hook a brother up? I mean you like me, right? I'll learn to lightsabre left-handed. Come on, hook me up." Jackson's Windu character appeared in all three of the "prequel" films between 1999 and 2005. It was recently rumored that Jackson would make revive the role of Windu for Disney+.
Elsewhere in entertainment, watch Ben Affleck, Ana de Armas and Jacob Elordi in the new Deep Water clip.