Samsung Integrates Nifty Gateway NFT Marketplace Into its Smart TVs
Allowing users to shop and display digital artworks directly through an integrated app.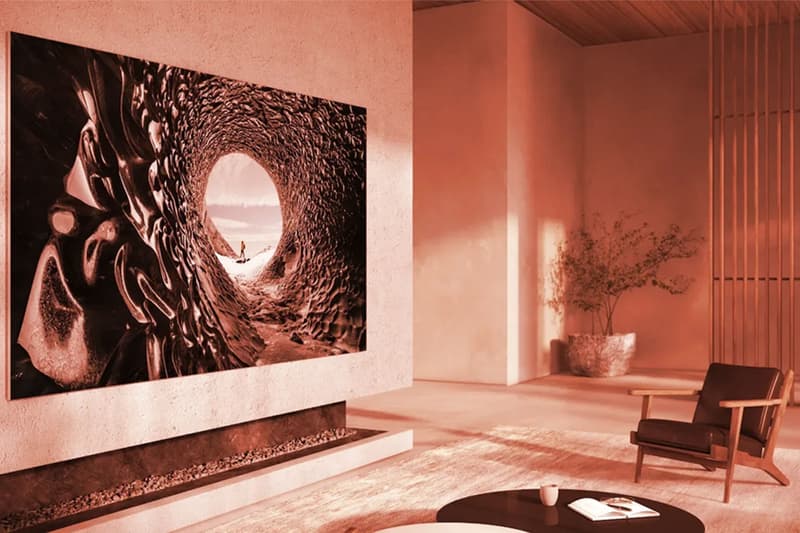 Samsung recently held an Unbox & Discover 2022 event on March 30, unveiling cutting-edge visual innovations including its all-new Neo QLED 8K TV arriving with an NFT marketplace integration.
Building off the motto "Screens Everywhere, Screens for All," Samsung is looking to transform the perception of televisions from just something to be watched, to something that brings added value to daily lives. "The ever-evolving role of the screen is quickly transforming it into a tool to fulfill all kinds of functions, from 'game console' and 'virtual playground' to the 'perfect partner to improve efficiency and a 'Smart Hub' to control one's home," Samsung wrote in a press release.
One of its newest developments is an integration with NFT Marketplace, Nifty Gateway, which allows users to buy and display verified NFT artworks directly from their couch. With an increasing amount of bespoke NFT displays popping up on the market, the integration accommodates a growing list of buyers looking for different ways to showcase their collections. The Nifty Marketplace app can be found on the Media screen alongside other media platforms such as YouTube and Netflix. Users have the option to purchase the NFTs with credit/debit cards or crypto.
"Nifty Gateway's mission is to bring NFTs to a billion people by empowering creators and simplifying the way customers buy, sell, create, and hold NFTs. We are committed to making NFTs accessible and NFT purchasing more seamless than ever before," Nifty Gateway co-founder, Duncan Cock Foster wrote in a statement. "With our mission in mind, we couldn't be more excited to partner with Samsung to develop a groundbreaking NFT collecting experience. Their dedication to user experience and focus on the highest quality displays aligns perfectly with our vision to allow anyone, anywhere, to interact with their favorite creators."
Nifty Gateway will be available to Samsung's new 2022 premium TVs including its QLED and Neo QLED displays as well as Samsung's The Frame and Micro LED sets.
Elsewhere, VASE BY SU's latest sculpture brings RTFKT's Nike "MNLTH" NFT to life.