MADSTEEZ Debuts Hand-Drawn WEENimals NFT Collection
Made up of thousands of unique characters.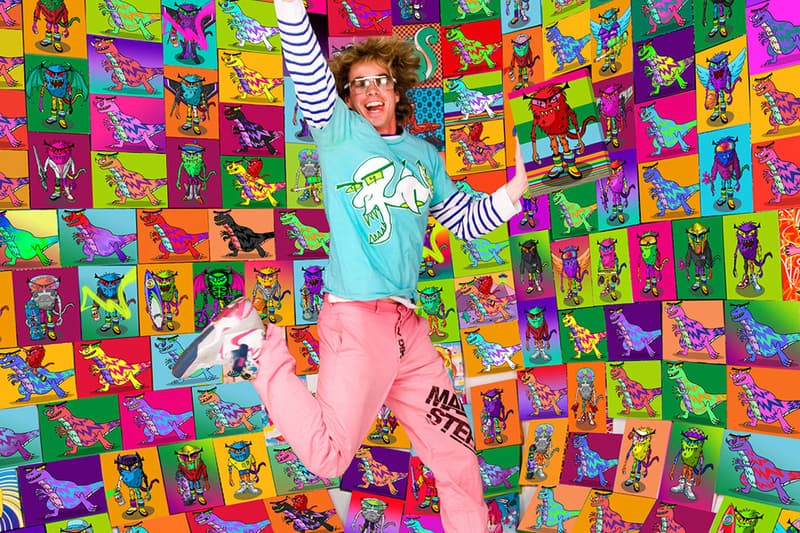 Artist and designer MADSTEEZ has unveiled a collection of 8,444 NFTs that have been auto-generated from his original hand-drawn characters. Featuring over 700 different attributes of varying rarity, the WEENimals NFTs are minted on the Ethereum blockchain and join the artist's WEENverse, a community-driven project centered around having fun and being creative.
Converging street art and advertising aesthetics, the WEENimals NFTs have a bright, acidic color palette, with the creatures taking on a cartoonish and imaginative look.
Owning a WEENimals NFT gives its owner access to the WEENverse, where they can participate in exclusive merch and product drops, mural scavenger hunts, parties, surf and snow trips and redeemable physical art. There's also a Discord server dedicated to the drop so that community members can interact with one another.
Additionally, the WEENimals collection contains 14 one-of-one NFTs that come with bonus utilities such as winning a commissioned painting by MADSTEEZ.
A pre-sale date for the WEENimals NFTs has yet to be announced.
In other NFT news, Zaha Hadid Architects designed a Liberland metaverse city.