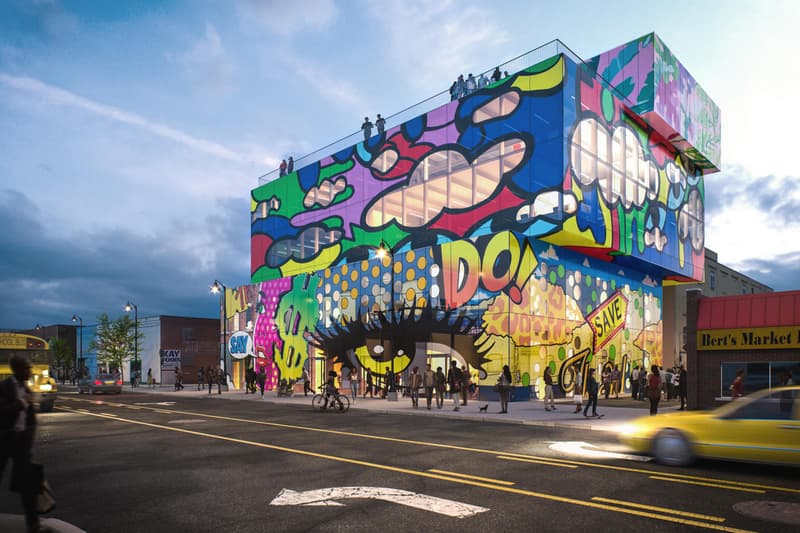 Facebook's "On The Map" Spotlights Detroit's Black Arts Scene in Latest Episode
Host Speedy Morman shows how the Motor City is becoming a beacon for creativity.
---
Detroit is currently experiencing an artistic renaissance. From the various murals and galleries appearing across the city to the latest arts campus in development, thanks in part to the team at Library Street Collective.
Facebook's "On The Map" travel series is currently spotlighting several artists who are forging change in the city's Black arts scene. Hosted by Chris 'Speedy' Morman, the journalist and producer visits a range of muralists, festival organizers and shop owners exploring why Detroit is much more than the bad rep it often gets in the media.
Muralist Sydney James, co-founder of the bi-annual BLKOUT Walls Festival, speaks on how oftentimes, communities of color don't get to experience art as it goes up in their neighborhood. By inviting these artists to take part in transforming ordinary walls around the block, the community has come together in celebrating the vibrancy of their streets.
Elsewhere, Speedy taps Asmaa Walton, founder of Black Art Library, who has compiled an extraordinary public archive of Black artist monographs, exhibition catalogs, children's books, artist memoirs, and more.
"On the Map" is dedicated to raising awareness about the contributions of young creators and community leaders while offering information and resources on how to find and create a community locally and globally. For more ways to explore Black art, check out the Facebook Group Discover Black Art to get started.
In related news, Alake Shilling will release 'Lady Bug' with Avant Arte.