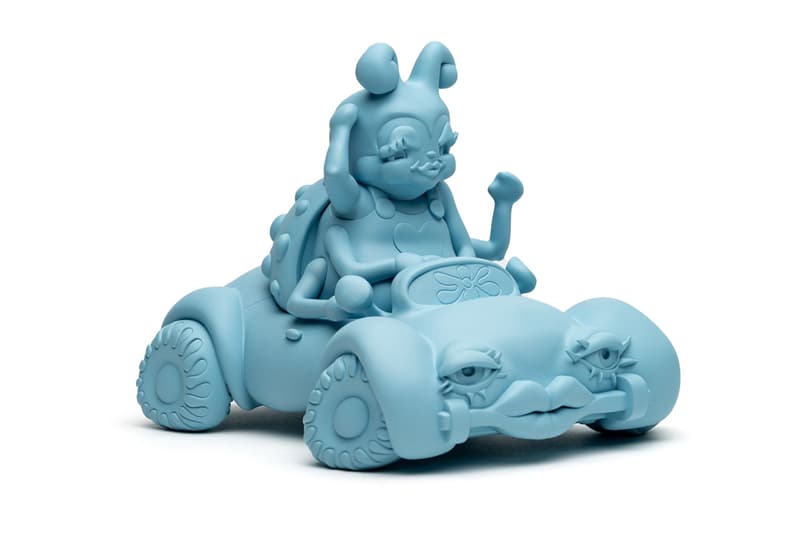 1 of 5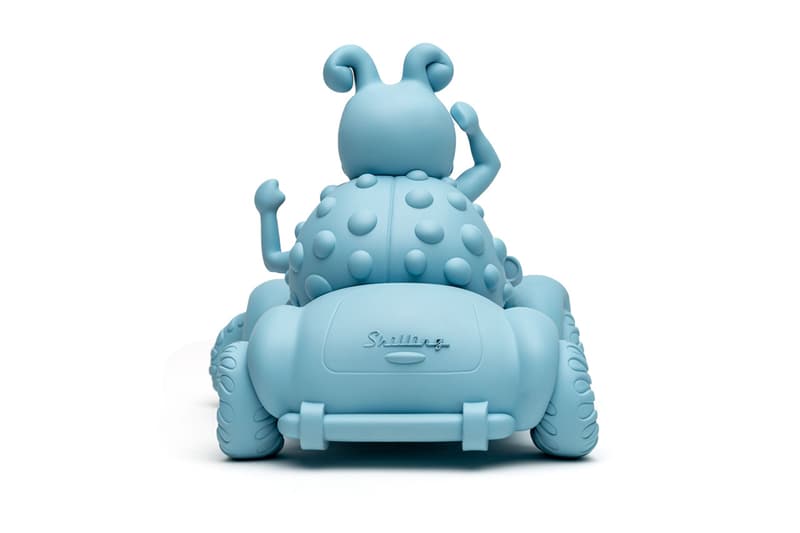 2 of 5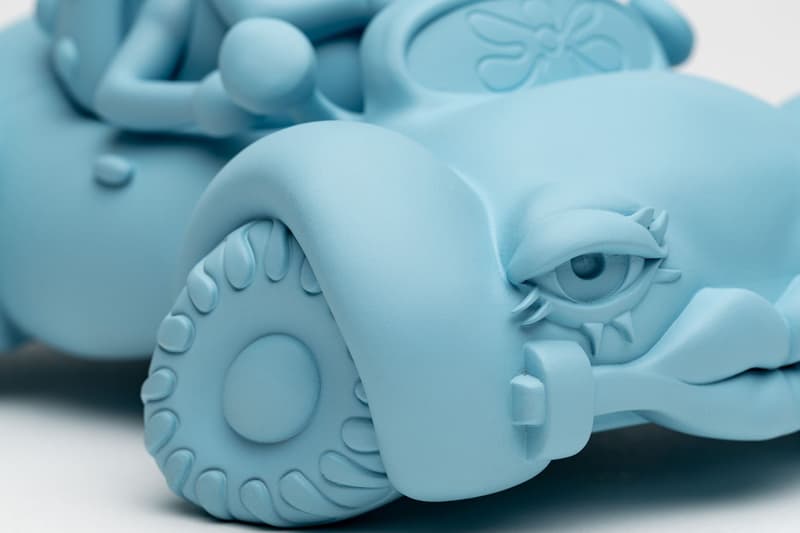 3 of 5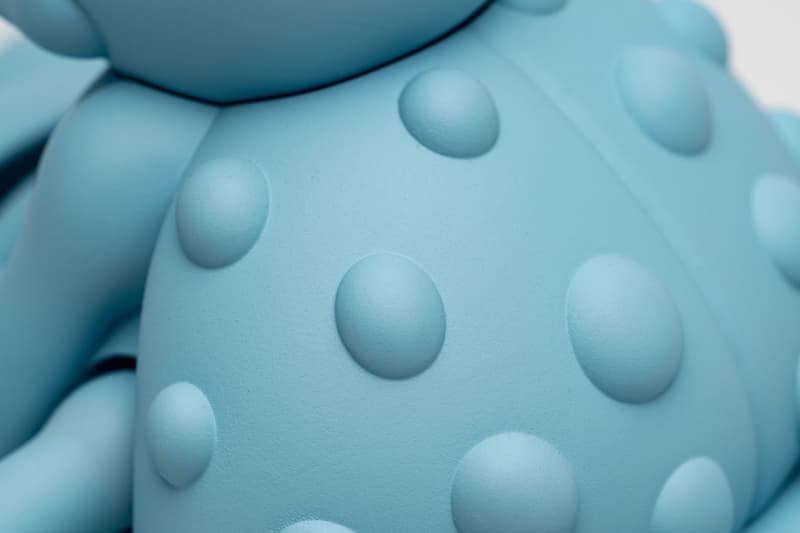 4 of 5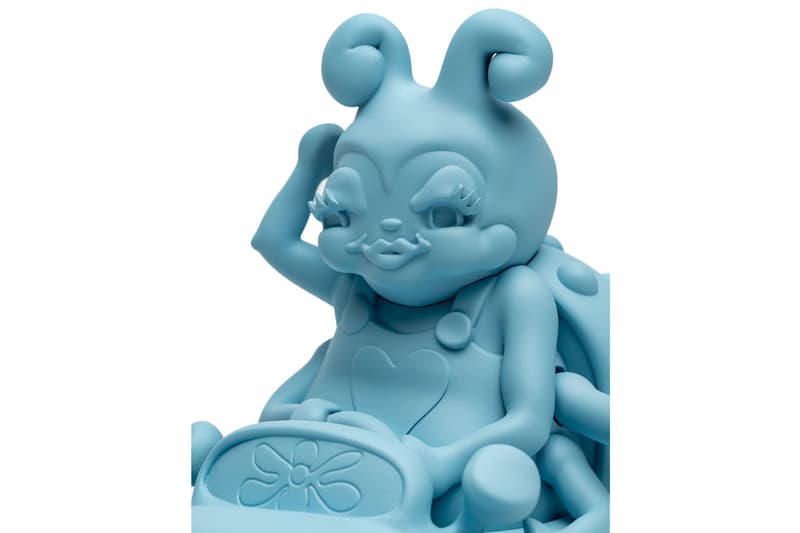 5 of 5
Alake Shilling Will Release 'Lady Dots' with Avant Arte
The latest psychedelic character in collaboration with Darren Romanelli.
---
Alake Shilling is a painter and sculptor who creates psychedelic worlds that comment on the wide range of human emotions. Inspired by the likes of Lisa Frank and Peter Saul, her characters carry a charming familiarity that stems from early childhood, but take on a strangely complex meaning when viewed up close.
In conjunction with Avant Arte, Shilling is set to reveal a new sculptural edition, dubbed Lady Dots. When describing the figure, Shilling states that "Lady Dots is a beautiful strong bug. She has strong bug arms and a beautiful candy-coated shell. She's a rough and tumble bug, but also very graceful."
Curated by Darren Romanelli, the light blue Lady Dots figure is the second in a series of projects with Shilling, which launched with a pink character, known as Jolly Bear. Having recently showcased a solo exhibition at Jeffrey Deitch New York, Shilling has stated in the past, that she seeks to hold on to her childhood, as opposed to leaving behind "the things that infused her with joy as a child."
Lady Dots is a hand-molded frit-dyed porcelain sculpture that is limited to an edition of 75. The artwork will release via Avant Arte for € 1,750 EUR / $1,923 USD on March 18, 2022 at 9am ET.
In case you missed it, Alfonso Gonzalez Jr. shows the real visual legacy of LA in "There Was There."