THAMES MMXX Readies a Collection Celebrating the Works of Francis Bacon
Featuring five paintings by the British figurative painter.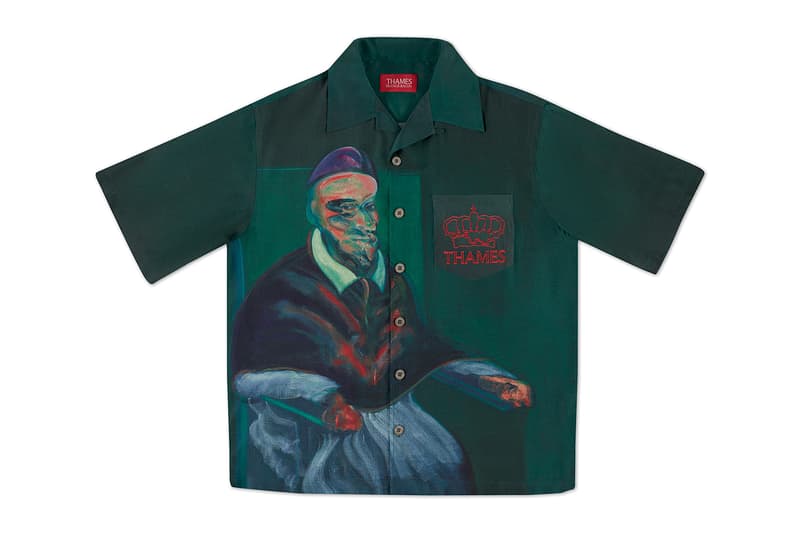 1 of 8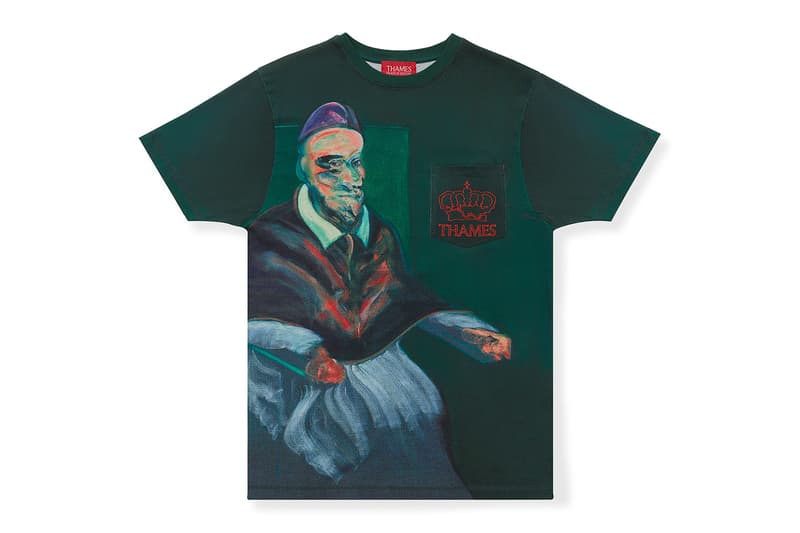 2 of 8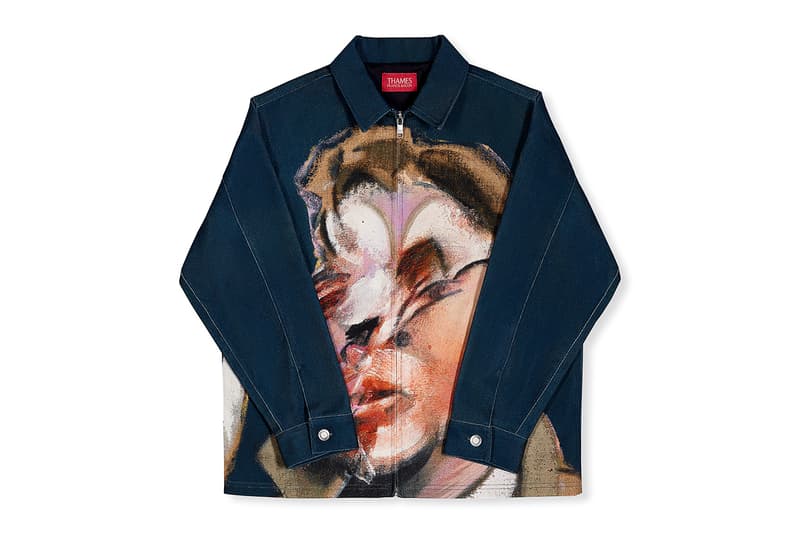 3 of 8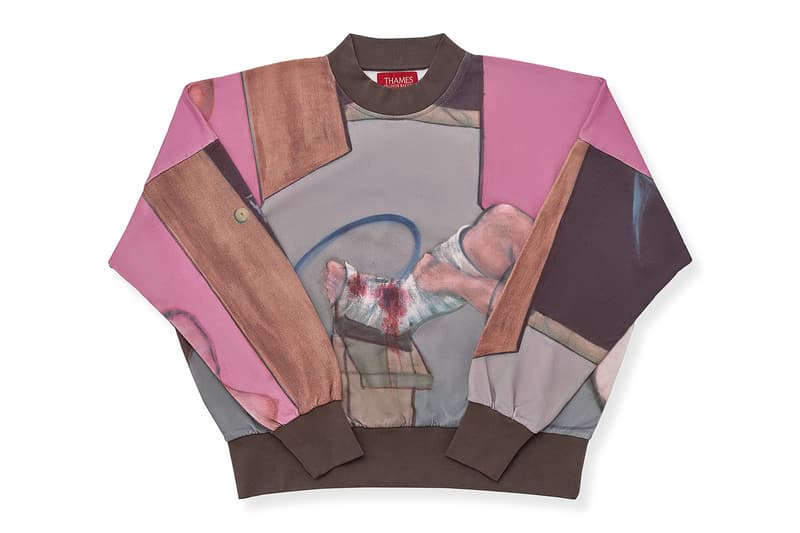 4 of 8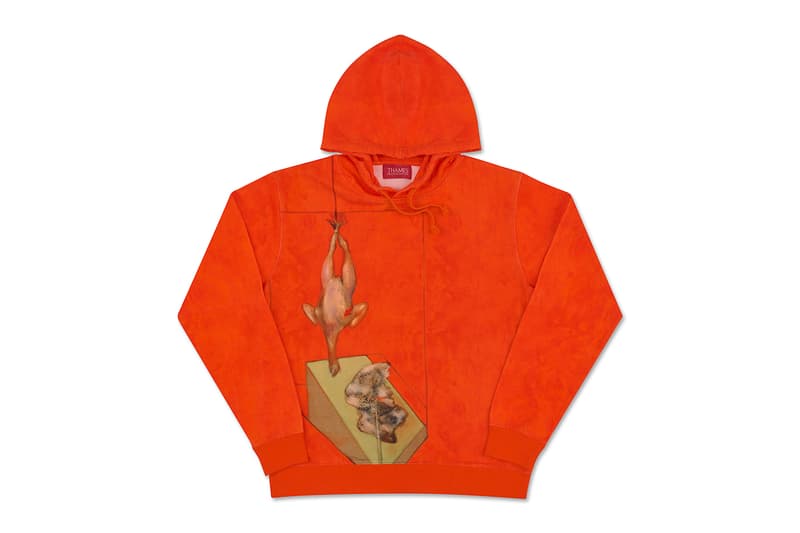 5 of 8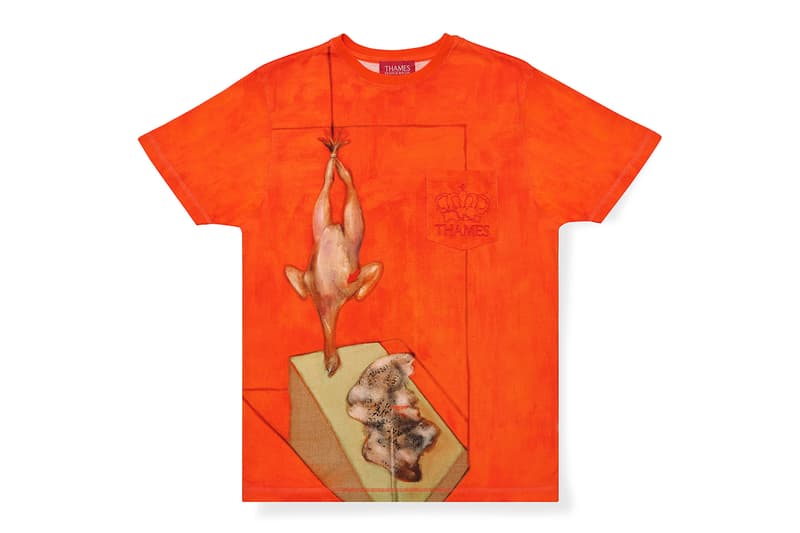 6 of 8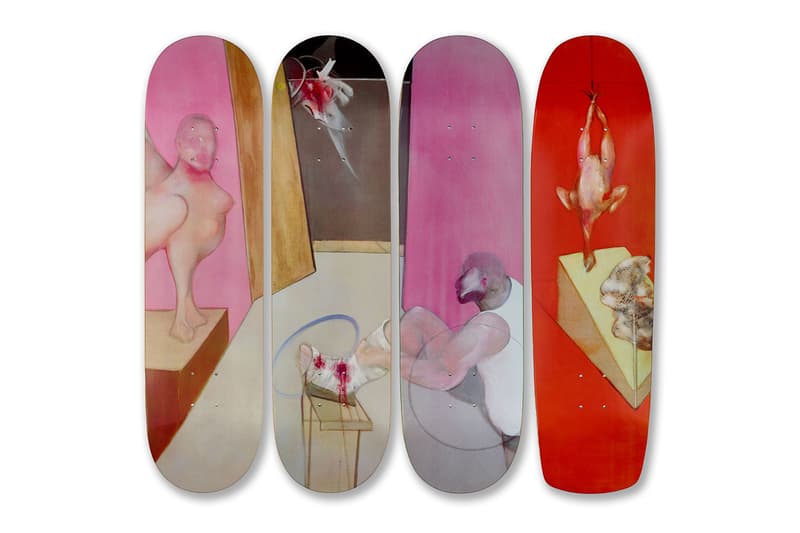 7 of 8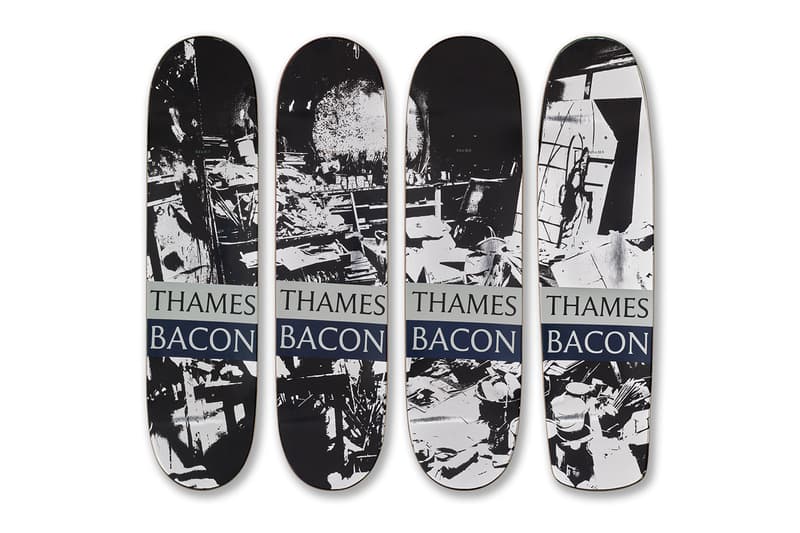 8 of 8
For its latest collaboration, Blondey McCoy's THAMES MMXX has worked together with the estate of Francis Bacon on a full collection. Comprised of twelve styles, the special range is centered around select paintings by the Irish-born British figurative painter.
A work jacket, hoodie, crewneck sweater, viscose shirt, T-shirts, beach towel, skateboards and printed booklet bring THAMES MMXX's distinct take on streetwear with Francis Bacon's raw imagery. Works featured include Study from Portrait of Pope Innocent X by Velázquez (1959), Two Figures Lying on a Bed with Attendants (1968), Self-Portrait (1969), Oedipus and the Sphinx after Ingres (1983) and Chicken (1982). Ensuring the original qualities of each painting, the compositions and emotive color characteristics of the imagery depicting popes, self-portraits, nude figure studies, mythology and meat are maintained. Additionally, the limited run of 100 and numbered skate decks split paintings, mirroring Bacon's affinity for separating his compositions.
Limited to 1,000 copies and free with the first 250 orders, the accompanying booklet highlights the breadth and depth of Francis Bacon's life and work, art directed by Blondey. The print work features pictures of the collection's campaign, starring Swedish skateboarder Ludvig Håkansson and shot by esteemed fashion photographer Daniel Martensen. Images of the paintings featured throughout the collection are also shown with selected quotes.
"For six or seven years now, I have caught myself standing in front of f*cking great paintings, not wholly incapable of appreciating them, as such…but always, always noting the voice in my head saying, 'it's great, but it's not Bacon,' or words to that effect. Silly, I know, but there you are. I do try to suppress the voice. To simply appreciate other painters and paintings for who or what they are. But the man set the bar at such a height or, rather, in such a way that I find it near-enough impossible. The THAMES MMXX. x Francis Bacon collection is an attempt to thank him for that," said Blondey McCoy Founder and Creative Director of THAMES MMXX.
Check out the range above and look for the Francis Bacon x THAMES MMXX collection to be available on THAMES MMXX's website March 25, 7 a.m. EDT.
View this post on Instagram
For more contemporary fashion, Drake releases Top Boy x Nike NOCTA Alien Gortex Jacket.