Maison Margiela Ushers in Spring With "When the Rain Stops" Replica Fragrance
Capturing the sensation of wet grass and peeking sunrays.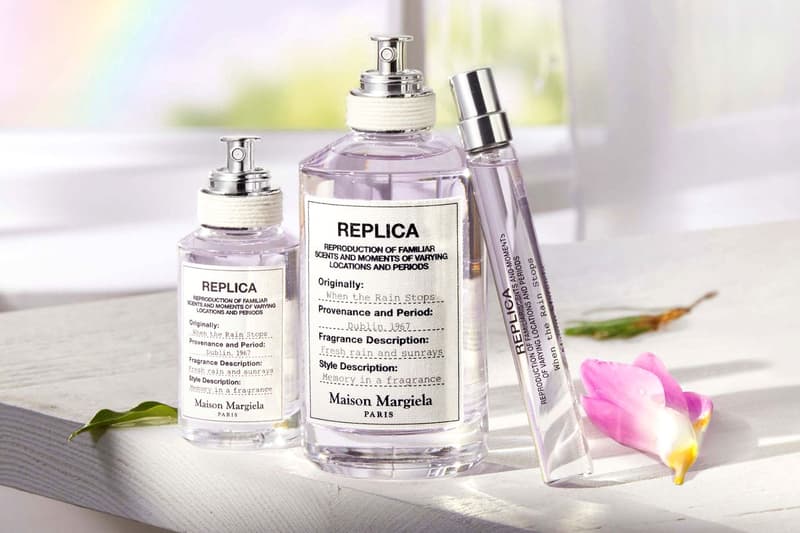 1 of 2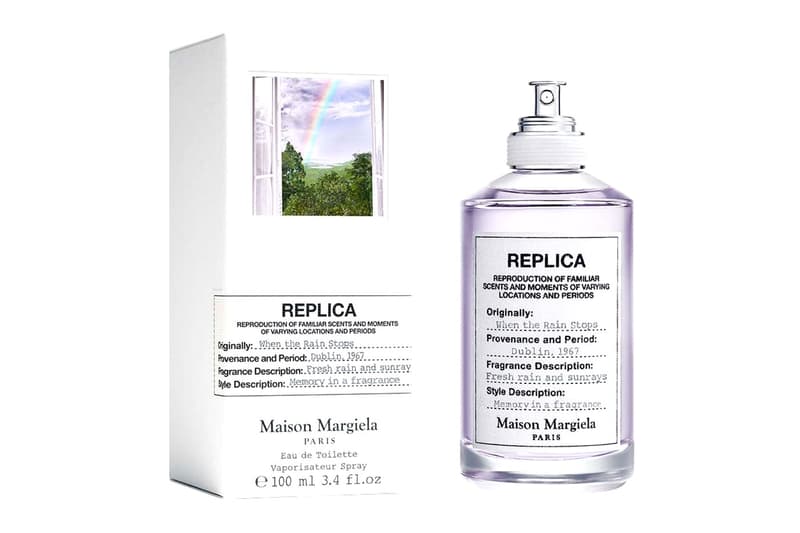 2 of 2
Maison Margiela is introducing a new fragrance to its popular Replica line, a nostalgic reproduction of familiar scents and moments from varying locations and periods. The new "When the Rain Stops" scent seeks to evoke the joyful feeling of the sun returning after a passing springtime rain.
"This eau de toilette is inspired by the joyful nature of Spring conjuring the thought of the wet nature under the rays of a joyful rainbow. The aquatic accord signals the last remaining raindrops evaporating from the tips of the pine needle trees into the fresh air," Maison Margiela writes in the description.
Core to the fragrance is the Isparta Rose Petal essence, offering scents of fresh rose combined with notes of vibrant pink pepper embodying the positive energy brought by returning sunrays. Patchouli essence sustainably sourced from Bali recreates the earthy sensation of wet nature. With this offering, Margiela perfumer Fanny Bal hopes to convey the affirming message that "the sun always returns after the rain: like the promise of a better tomorrow."
The clear bottles are inspired by the look of classic apothecary jars featuring a cotton label with black ink text and a metallic pump nozzle.
Maison Margiela's Replica When the Rain Stops is now available at Selfridges, Sephora, and select dealers. Prices range from $32 USD for the .34 oz toilette spray to $144 USD for the 3.4 oz bottle.
View this post on Instagram
Elsewhere, Rick Owens and Aesop launch a collaboration built on shared values.