El Clásico: The History Behind the Rivalry
Why last Sunday's matchup meant more than just a trophy.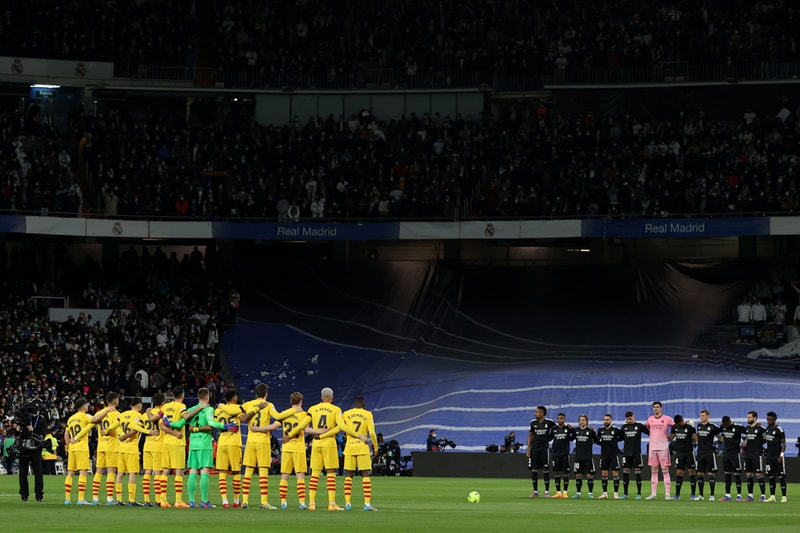 1 of 11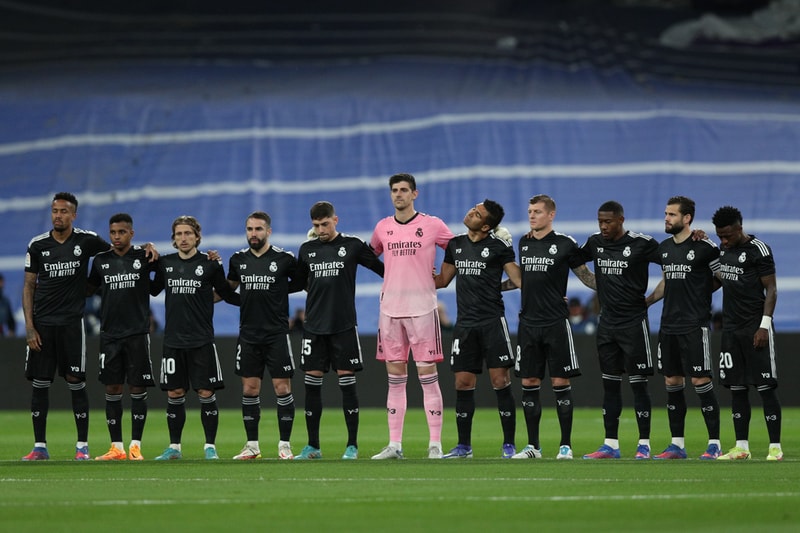 2 of 11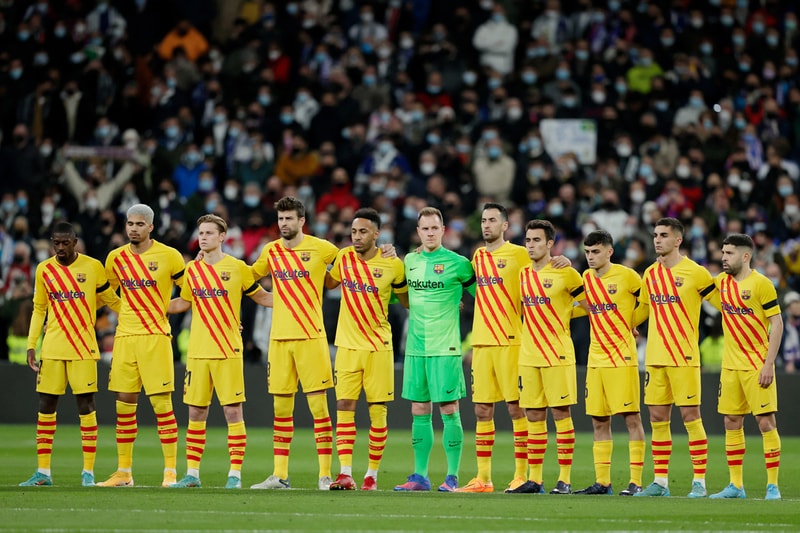 3 of 11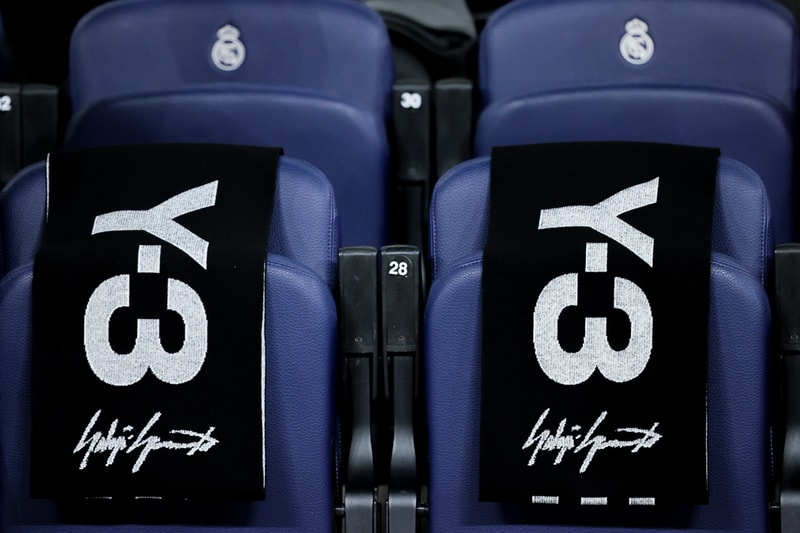 4 of 11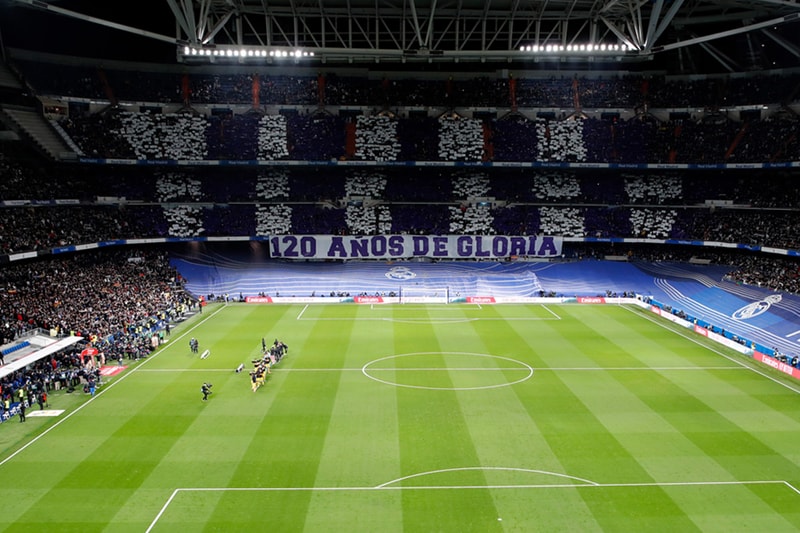 5 of 11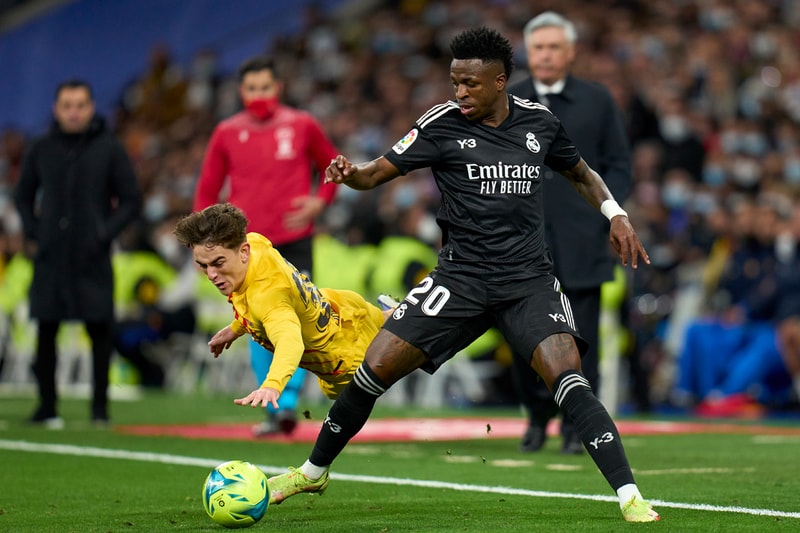 6 of 11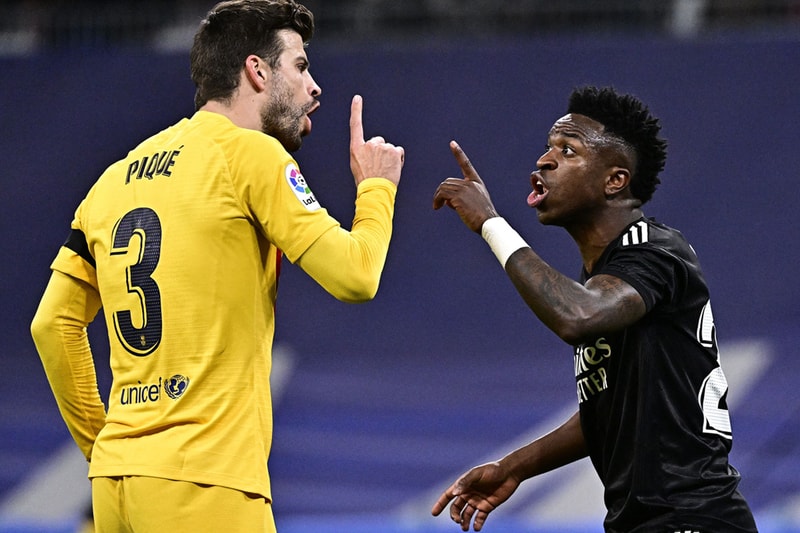 7 of 11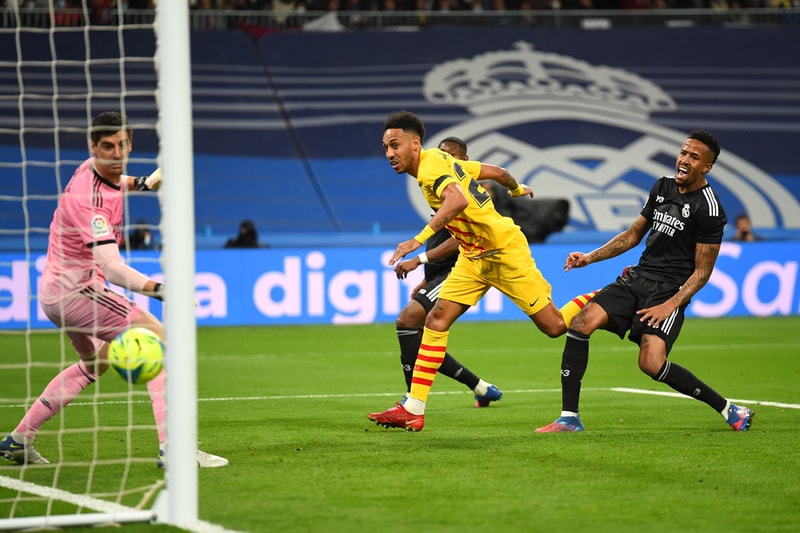 8 of 11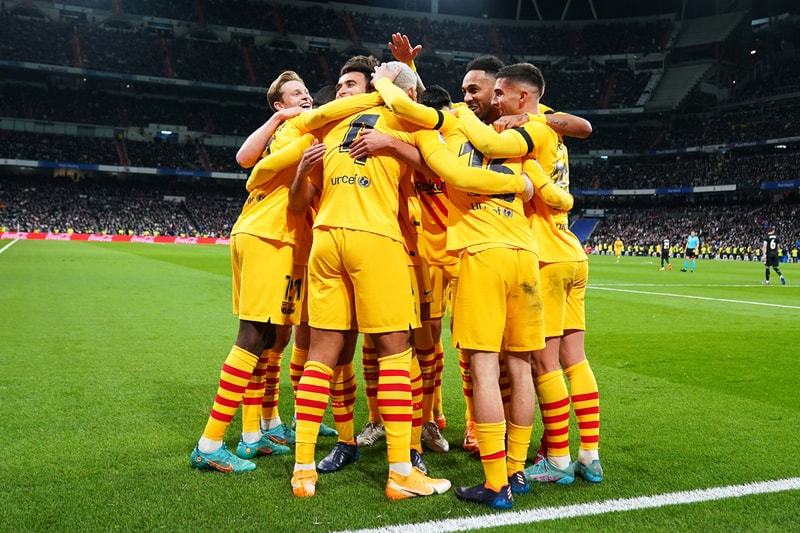 9 of 11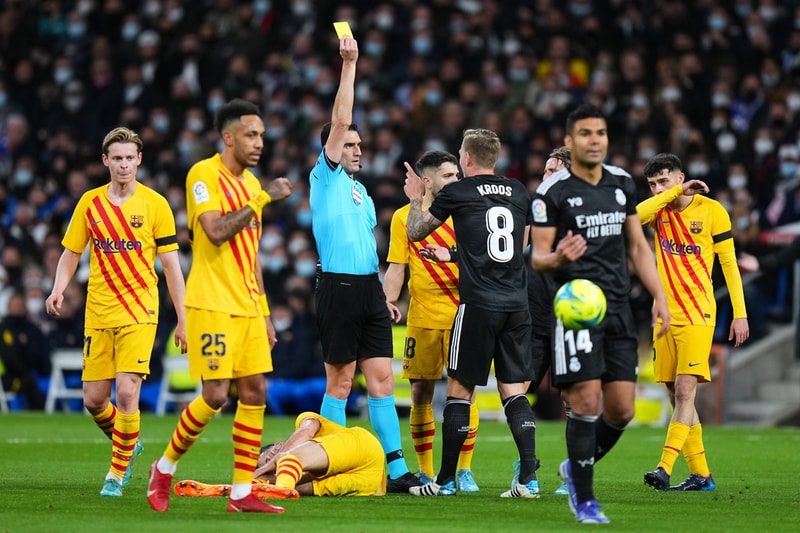 10 of 11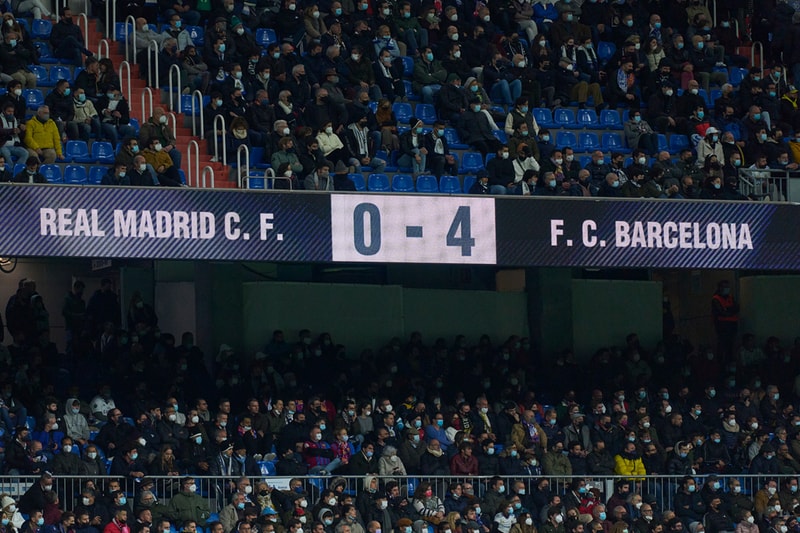 11 of 11
No matter how they're performing in the league, whenever Barcelona and Real Madrid play, you can always expect the unexpected. This past El Clásico was no different.
Held at the Santiago Bernabéu, which is currently undergoing massive renovations that will see, amongst other things, a retractable pitch and roof, the match was expected to be a coronation — the cherry on top of a season in which Real were LaLiga's perennial force. Add in a couple of celebrations, such as 120 years since the club's founding and a truly special black Y-3 kit by adidas to mark the sub-brand's 20th anniversary, and this was a legendary night in the making.
It was, but not as it was billed to be. Despite struggling for most of the season, a relatively young Barcelona squad hammered Madrid 4-0 — sending a clear reminder that rivalries run much deeper than any sort of trophy. There are loads of passionate matchups across all sports, so what makes El Clásico arguably the world's most heated? HYPEBEAST did some digging to find out.
A Country Divided
The first matchup between the two Spanish sides was somewhat similar to the last result, where Barca won 3-1 in the 1902 Copa de la Coronacion — which marked the coronation of Spanish King Alfonso XIII. Around 30 years later, King Alfonso authorized elections that didn't quite go his way. Voters overwhelmingly decided to abolish the monarchy in favor of a liberal republic.
As the king went into exile in Morocco, the newly formed government enacted widespread reforms, that in effect, allowed the Basque Country and Catalonia to receive greater autonomy. However, this freedom would be short-lived as a number of rebel groups, consisting of the military, former aristocracy and members of the church, fought to regain control through succeeding elections.
Several years later and a general by the name of Francisco Franco would further muster the nationalist sentiment seeping its way across the country and overthrow city-by-city. Much has been written about the Spanish Civil War (1936-39), a bloody conflict that took over 1,000,000 lives, but for footballing purposes, we can take a general approach to recognize that amidst it all, both cities, Madrid and Barcelona, were initially aligned with the left-leaning Republicans who fought against Franco's fascist party, known as the Falange. Both would fall, however, and Franco would rule over Spain with an iron fist until his death in 1975.
During his reign is perhaps where we can find the real roots of El Clásico. Where the shirt you wore started to represent not just the team you supported, but your worldviews and political affiliation. As Madrid became, forcibly, modeled after Franco's image, Barcelona would take on the image of Catalonia. The two sides met in the semifinals of the 1943 Copa del Generalísimo (today's Copa del Rey) which Barca won 3-0. After the match, Madrid players, staff and state-owned media complained that Barca cheated during the match, which resulted in their supporters being barred from the second leg in Madrid. Some reports have suggested that Franco even threatened the Barca players to lose the match on purpose. Seeing that Madrid would win the second leg 11-1, we'll leave you to decide what happened.
Transfer Espionage
Just saying the name Alfredo Di Stéfano is a joy. Try it for yourself, Al-fre-do di Ste-fa-no. Like wine flowing into a glass. Signing him back in the '50s was another story.
Once upon a time, the Argentine forward was the cream of the crop, scoring a storm of goals for River Plate, garnering the attention of the world's mega-clubs, such as Real and Barca. Due to a players strike, the young 25-year-old signed with Colombia's Millonarios — yes, the same Millonarios you've probably heard of through Narcos — and all sorts of controversy ensued from there. The issue was that it was unclear as to who owned Di Stefano's registration rights amidst this time — Millonarios or River Plate. Barca ended up making a deal with the latter, and Madrid with the former.
After a series of complex business dealings, FIFA mandated that both teams share the player for a duration of four seasons. The ridiculousness of the events led to Barcelona's president, Marti Carreto, to step down and ultimately the organization nixed the transfer as a result. Madrid was free to sign him and to throw salt in the wound, Di Stéfano scored a pair of goals in a 5-0 shutout in the following El Clásico.
Di Stéfano went on to become one of the five greatest players in the history of football, amassing a treasure trove of accolades, including eight league trophies and five European Cups. Madrid was on the map and it was at the expense of their rivals.
"Coins, bottles, debris and most famously, a pigs head was thrown at Figo."
At the turn of the century, another transfer scandal would transpire between the two clubs. Portuguese winger Luis Figo may not have been tied to any sort of drug-funded club, like Millonarios, but he certainly looks somewhat like the actor José María Yazpik, who played Amado Carrillo Fuentes in Narcos Mexico. But that's beside the point. What's important here is that as a Barcelona player, he vowed that it would be "mad" for him to transfer to Real. This came amidst rumors that he had signed a pre-contract agreement with Real Madrid presidential candidate, Florentino Perez, stating that he would join the club if Perez won the election.
No one in Catalonia believed the rumor, but according to a report by CNN Sport, Perez had done a poll with the nearly 100,000 registered voters that he'd pay their registration fees the following year if he won and did not sign Figo. Secretly, Perez had made a deal with the footballer's agent Jose Veiga on July 1, which essentially offered six times the salary than his current deal. 15 days later on July 16, 2000, Perez won the election and Figo was introduced at the Bernabéu — ushering in the Galácticos era.
In the following Clásico at the Camp Nou, the late Barcelona goalkeeper, Francesc Arnau recalled, "Never have I heard the Camp Nou with this sound against one person." Coins, bottles, debris and most famously, a pigs head was thrown at Figo as he was lining up to take a corner. It was as if Madrid wasn't even playing that day, but just Figo himself.
Rivalry Re-imagined
Who would have thought with all that had already transpired between Barcelona and Real Madrid, that the greatest two footballers would line up on opposing sides — in the prime of their career. Messi vs Ronaldo was above all else a spectacle that we would be lucky to ever see again. While the former scored over 600 goals for his club, the latter scored nearly 500 himself — both would amass a handful of league titles and European cups.
Although both had their share of moments, notably taunting the crowd in late-match winners, the party extended to the sideline as well. Former coaches Pep Guardiola and José Mourinho were arguably more heated than Messi or Ronaldo and possessed contrasting styles that made each Clásico a chess match of intense proportions. Lets not forget about Sergio Ramos, who amongst his pocket full of red cards, once punched Xavi in the face after slapping Carles Puyol to the ground — months after the three had won their country's first and only World Cup together.
In more serious matters, Catalonia's 2017 bid for independence brought the region dark memories of the Franco regime, as voters were beaten and suppressed at the polls and separatist leaders were imprisoned on charges of sedition. This angst spilled into the following Clásico, where massive tifos and banners were shown at the Camp Nou urging Spain to "Sit and Talk" — a suggestion made by Pep and Catalan president, Quim Torra.
Last summer, the nine imprisoned leaders were pardoned by the Spanish government — an act that Prime Minister Pedro Sánchez hopes will "open a new era of dialogue and reconciliation, and end once and for all the division and confrontation." There are still vocal critics on both sides, with one poll stating that over 60% of Madrileño's were against the decision to pardon in fear that Catalonia's fight for independence will galvanize other semi-autonomous regions, such as the Basque Country to follow suit.
Every season brings new storylines and this past LaLiga was no exception. Barcelona was almost unrecognizable to start the year, sacking Dutch manager Ronald Koeman just after 14 months with the club. On the opposite spectrum, Real has flourished thanks to a cast of young talent, including the Brazilian forward Vinicius Jr. along with the resurgence of French striker Karim Benzema.
Madrid is currently on route to secure its 35th LaLiga title and is also in the running for the Champions League. Unfortunately for the club, Benzema was sidelined for the last El Clásico this past weekend, just days after he single-handedly ended PSG's European dreams. Although they started the season sluggishly, Barca has enlisted club legend Xavi as their new manager and the difference in the club's performance has shown to be night-and-day.
"What can be said of a 4-0 thumping that the scoreline itself does not reflect?"
HYPEBEAST was in attendance last Sunday at the Bernabéu to witness this historic rivalry first-hand. The stadium was electric, fans were roaring outside, with one supporter noting that a security guard informed a Barca fan to conceal his jersey beneath his jacket, fearing the shellacking he'd get. Inside the stadium was no less raucous, with Madrid's divisive right-wing supporter group, Ultras Sur, showcasing a giant tifo proclaiming "120 ANOS DE GLORIA."
Perhaps the highlight for any neutral fan such as myself was the sight of the prematch ceremony, a scene we may not see again for a very long time. The Madrid white shirt was replaced with a beautiful black Y-3 kit, which contrasted quite well with Barcelona's yellow Catalonia-inspired away jersey.
As for the match, what can be said of a 4-0 thumping that the scoreline itself does not reflect? That was how the game played out — a flat performance by Madrid that may be due to the absence of Benzema and having already wrapped up the league title. But more so, it showed that Barca's will, despite their standing, was a statement that their fiercest rivals are on watch for the upcoming season.
There are loads of players, coaches and moments not mentioned in this article for sake of brevity — from Zidane and Beckham to Cruyff, Robson and Ronaldinho. All of which, politics aside, have made this rivalry into one of the premier spectacles in sport. To love football is to love El Clásico, in all its shame and glory. As the game itself has evolved, so has the matchup, but at the core of its success has always been two fiercely opposed sides who have produced some of the greatest moments that we will ever see.
In related news, Italy will miss the upcoming FIFA World Cup for the second consecutive time.