Coffee Mate Announces New Drumstick Vanilla Sundae Cone Coffee Creamer
Following a successful Cinnamon Toast Crunch and Golden Grahams release.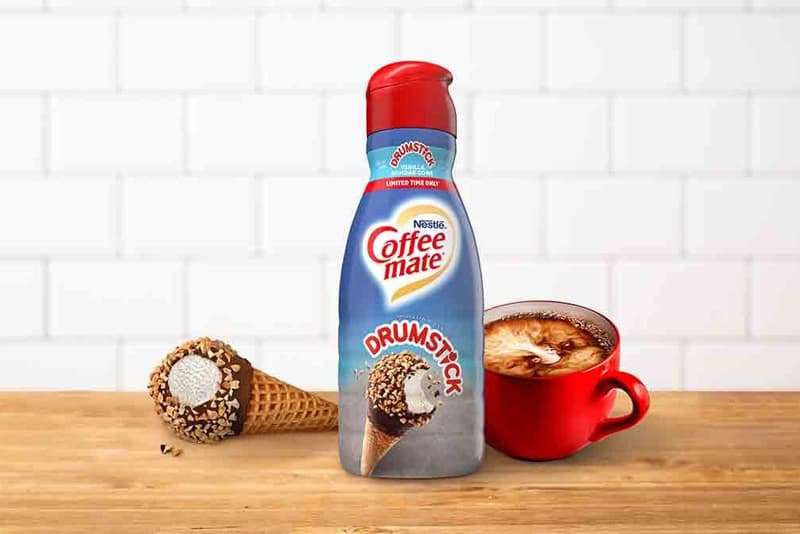 Coffee drinkers who are looking for a sweet creamer for their morning coffee will have another interesting option next month.
Teaming up with Drumstick ice cream, this new coffee creamer flavor takes the profile of Drumstick's classic vanilla sundae ice cream cone. In keeping with a list of successful dessert-themed creamers — like Cinnamon Toast Crunch and Golden Grahams — this release will be for a limited time and available in a 32 fl-oz bottle.
Those interested in the summertime flavor for their coffee can find it releasing next month at retailers like Walmart for $3.99 USD.
In other food news, Dunkin' brings back the iced coffee-flavored jelly beans.