Takashi Murakami and ©SAINT M ×××××× Reunite for Two Stadium Jackets
Featuring Murakami's eye motifs and crucifixion graphics.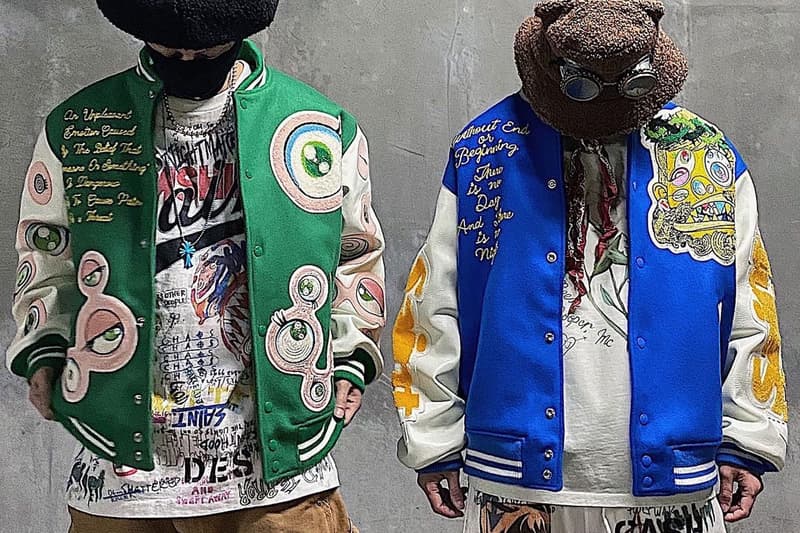 1 of 5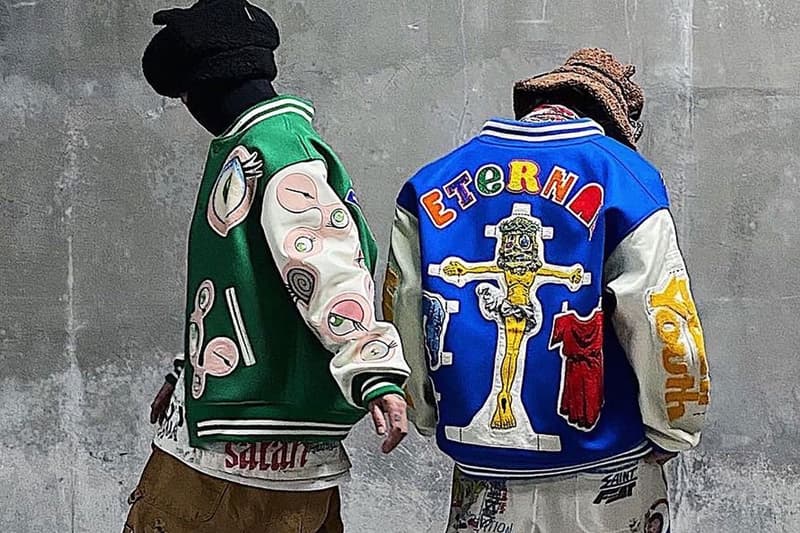 2 of 5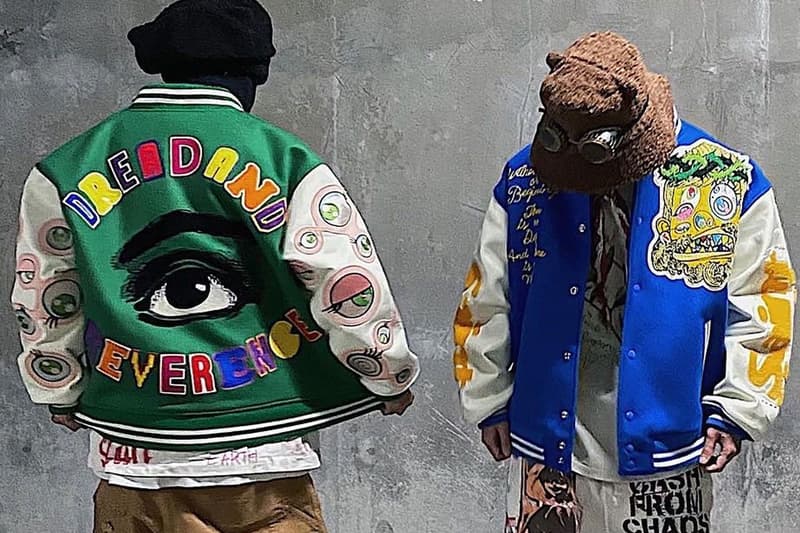 3 of 5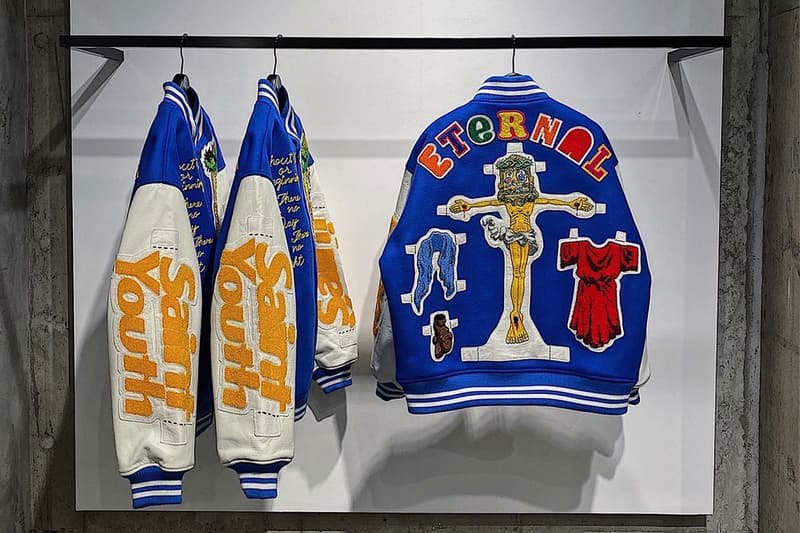 4 of 5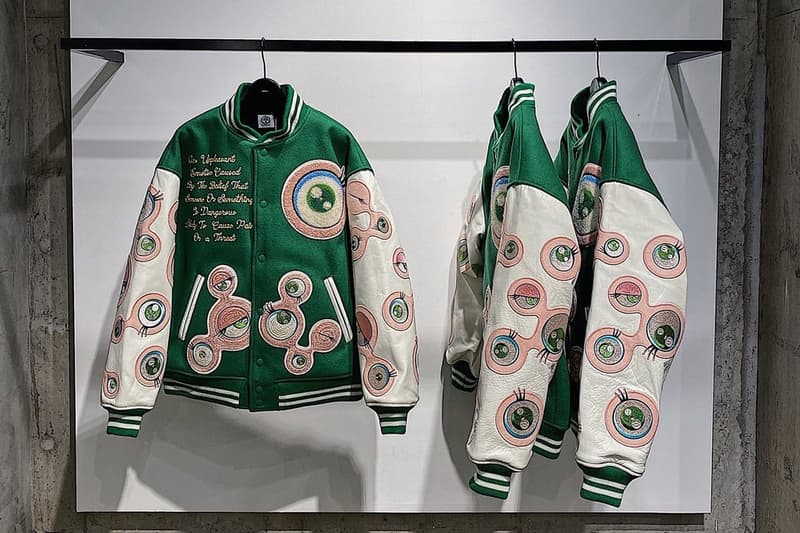 5 of 5
Following the release of graphic baseball T-shirts last year, Takashi Murakami collaborates with Yuta Hosokawa and Cali Thornhill DeWitt's ©SAINT M ×××××× label once again for two stadium jacket designs.
The first "Me Me Me" stadium jacket in green, features Murakami's interconnected eye graphics spread across the body and white leather sleeves. "Dread And Reverance" block text accompanied by a painted eye in SAINT MICHAEL's signature style is featured on the back, and the quote "An Unpleasant Emotion Caused by the Belief That Someone or Something is Dangerous. Likely to Cause Pain or a Threat" is featured on the right chest. The second "Travis Jesus" jacket in blue, incorporates "SAINT YOUTH" patches stitched on the sleeves, crucifixion motifs on the back, Murakami-style Jesus artwork on the left chest, and "Without End or Beginning There is no Day and no Night" quote on the right.
The green and blue STM x TM Jackets retail for ¥385,000 and ¥418,000 respectively (approximately $3332 and $3618 USD), and are now available on the Zingaro and Cherry Fukuoka websites.
View this post on Instagram
In other news, Chrome Hearts Debuts Number 33 Hockey Jerseys.