Blondey Wants You to Take Him Seriously
The London-based skater, artist and THAMES MMXX founder speaks on his new A.B. Gazelle Indoor collaboration with adidas Skateboarding.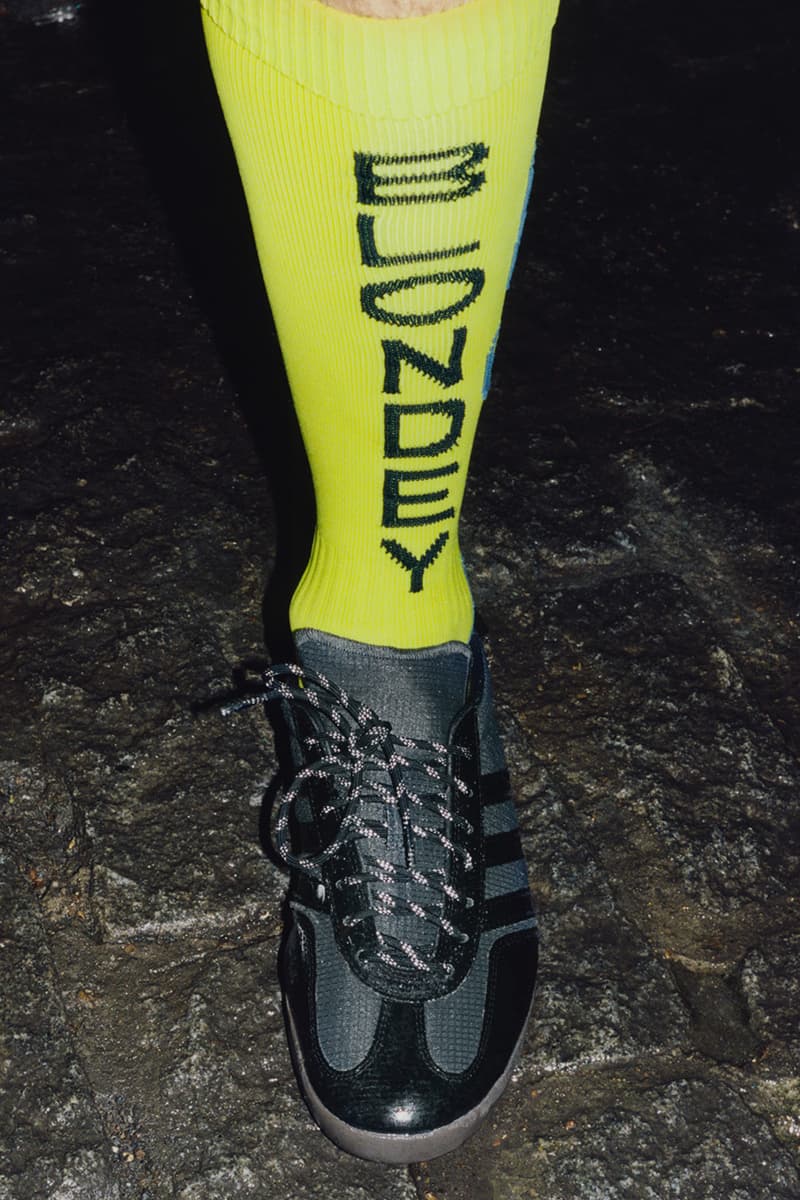 1 of 8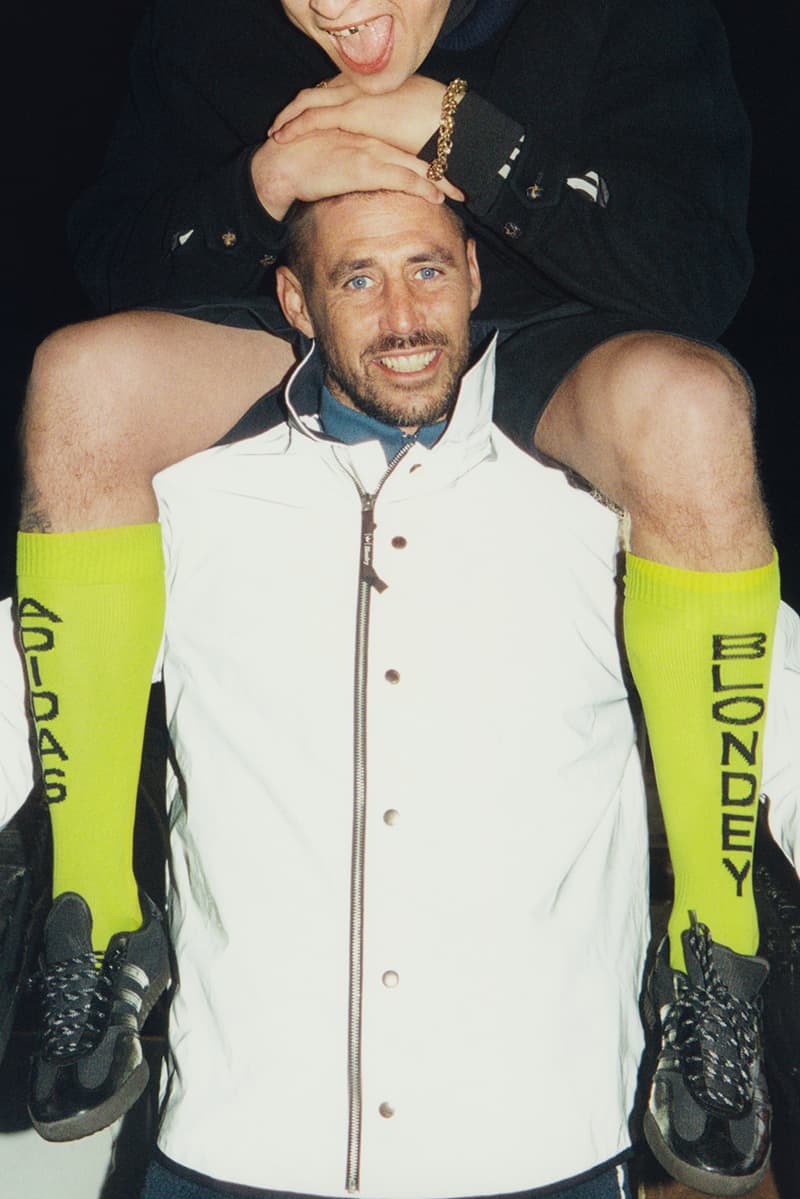 2 of 8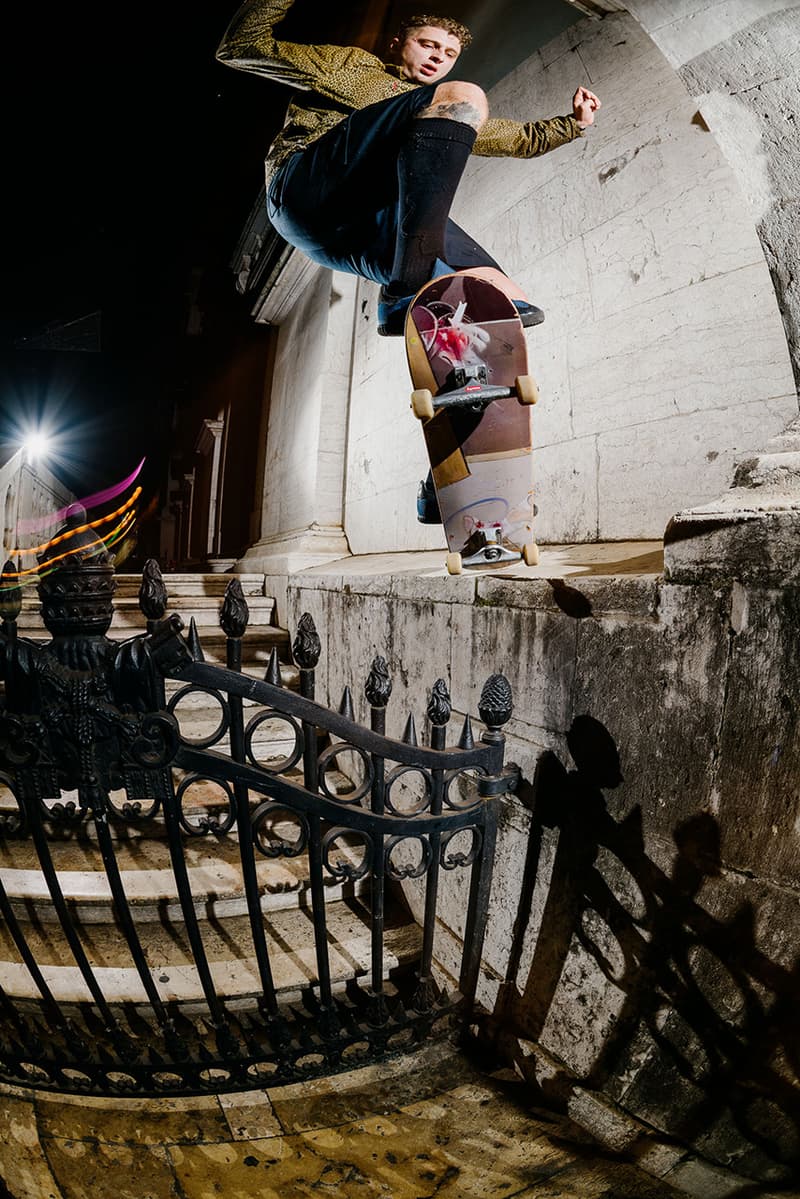 3 of 8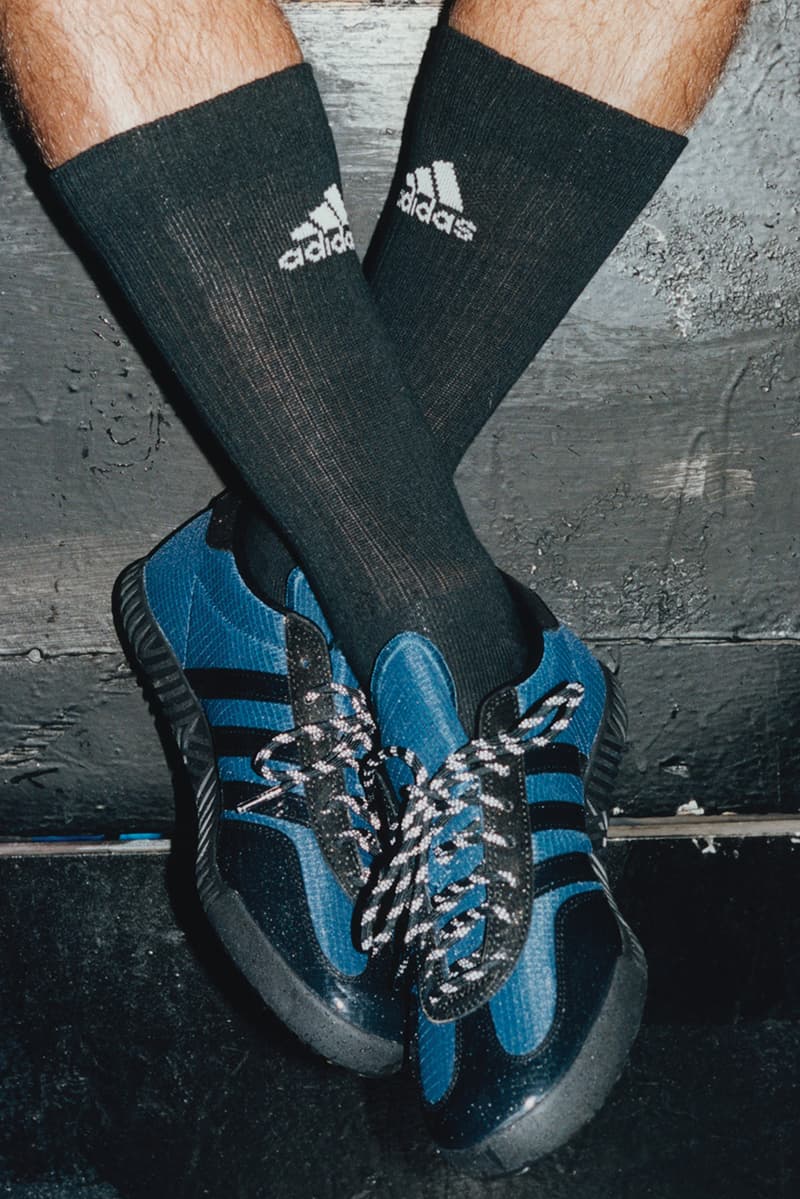 4 of 8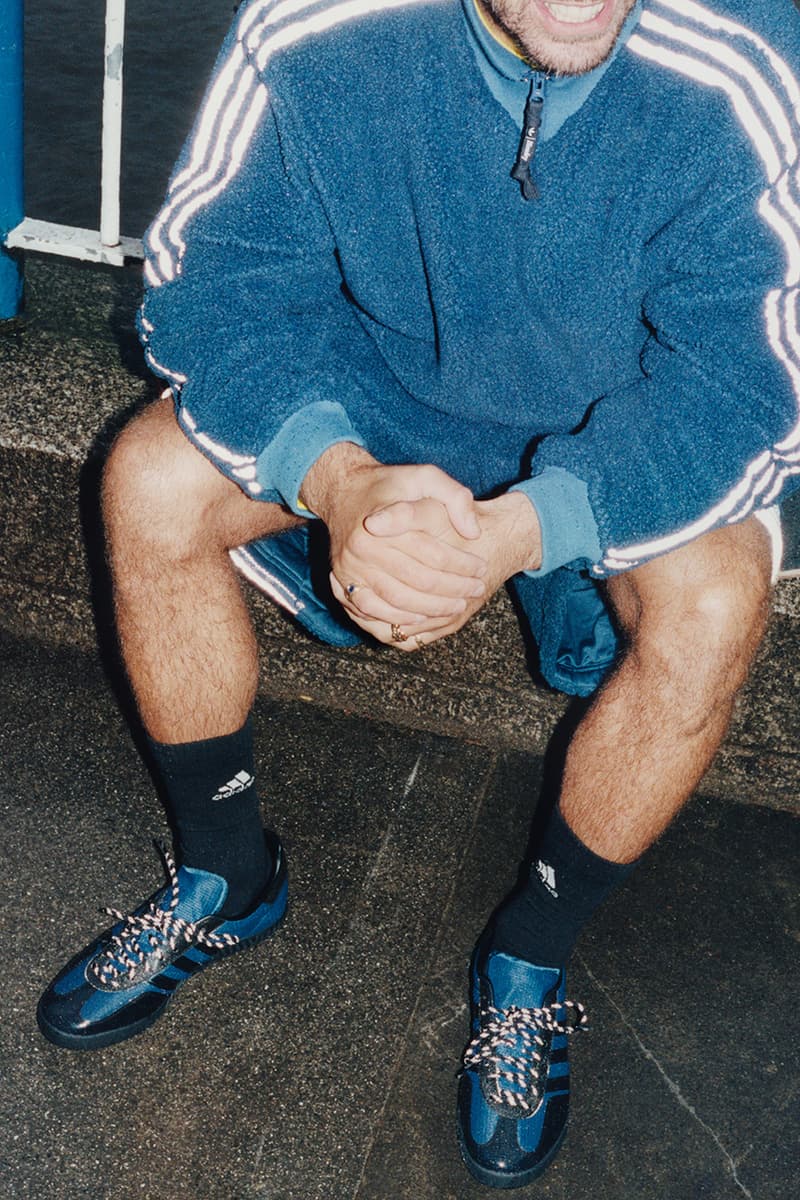 5 of 8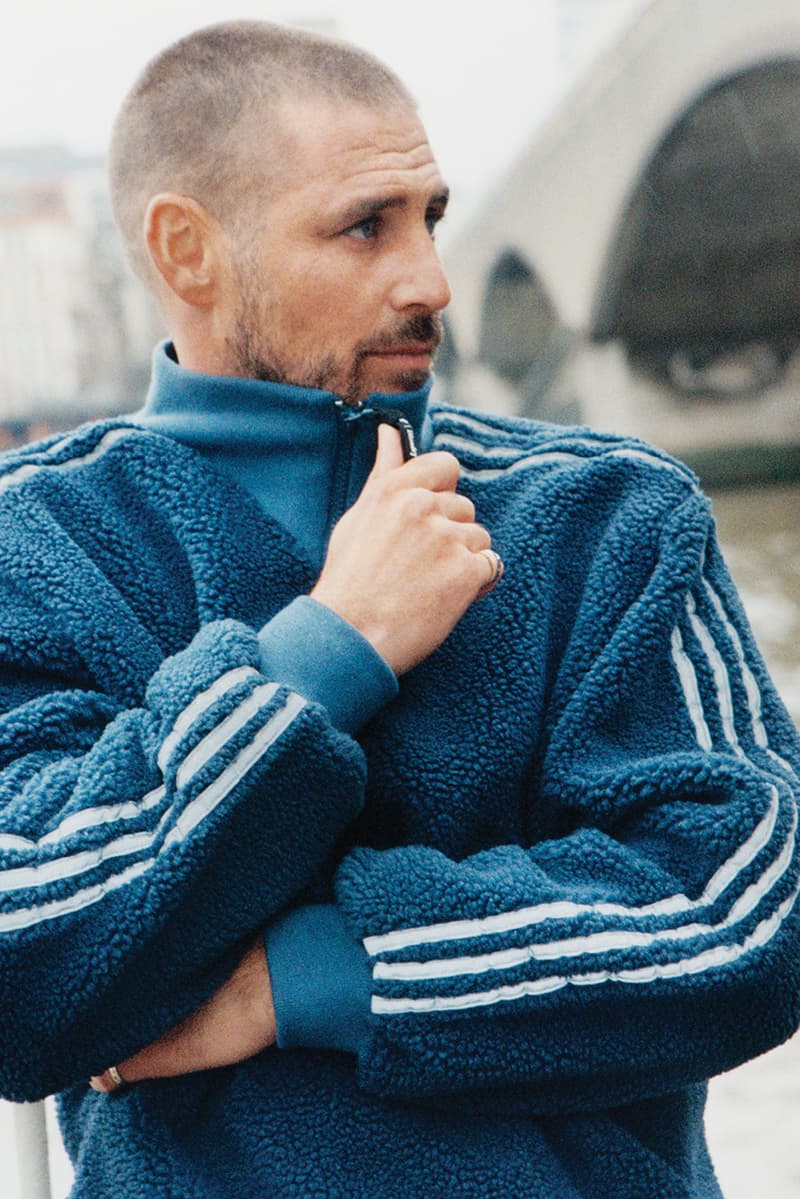 6 of 8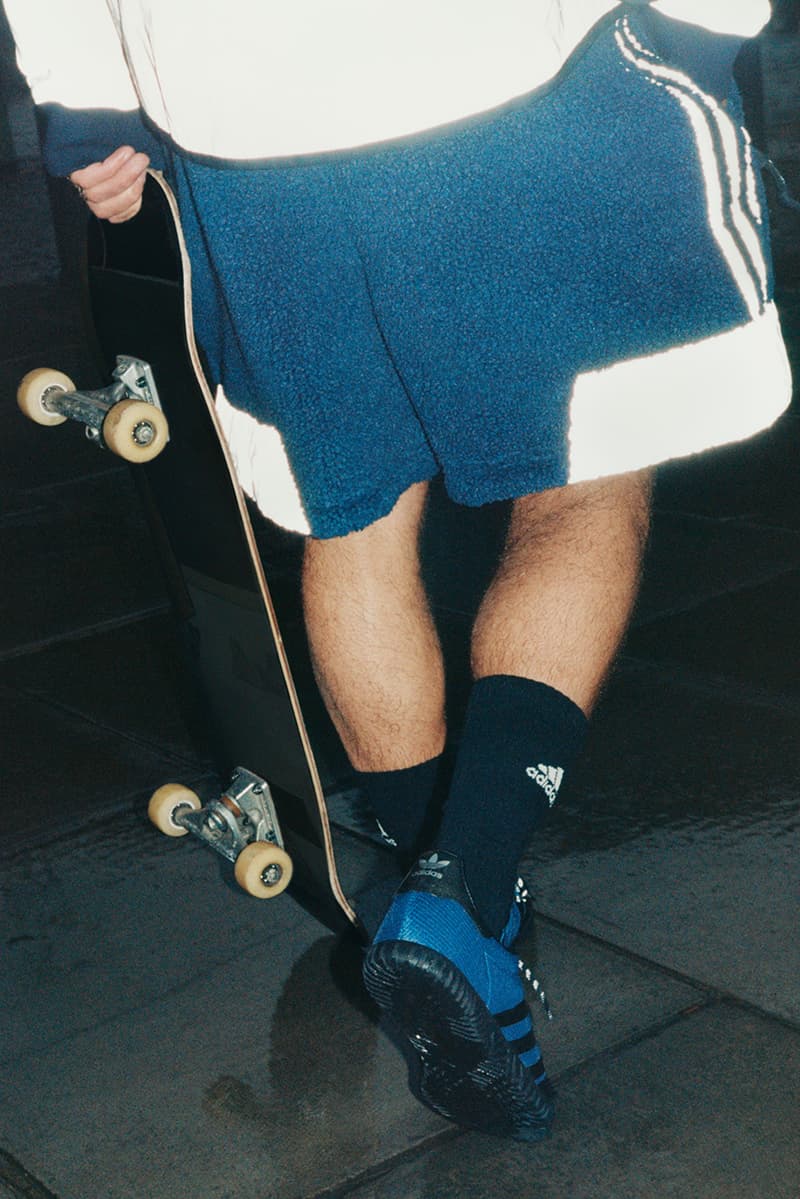 7 of 8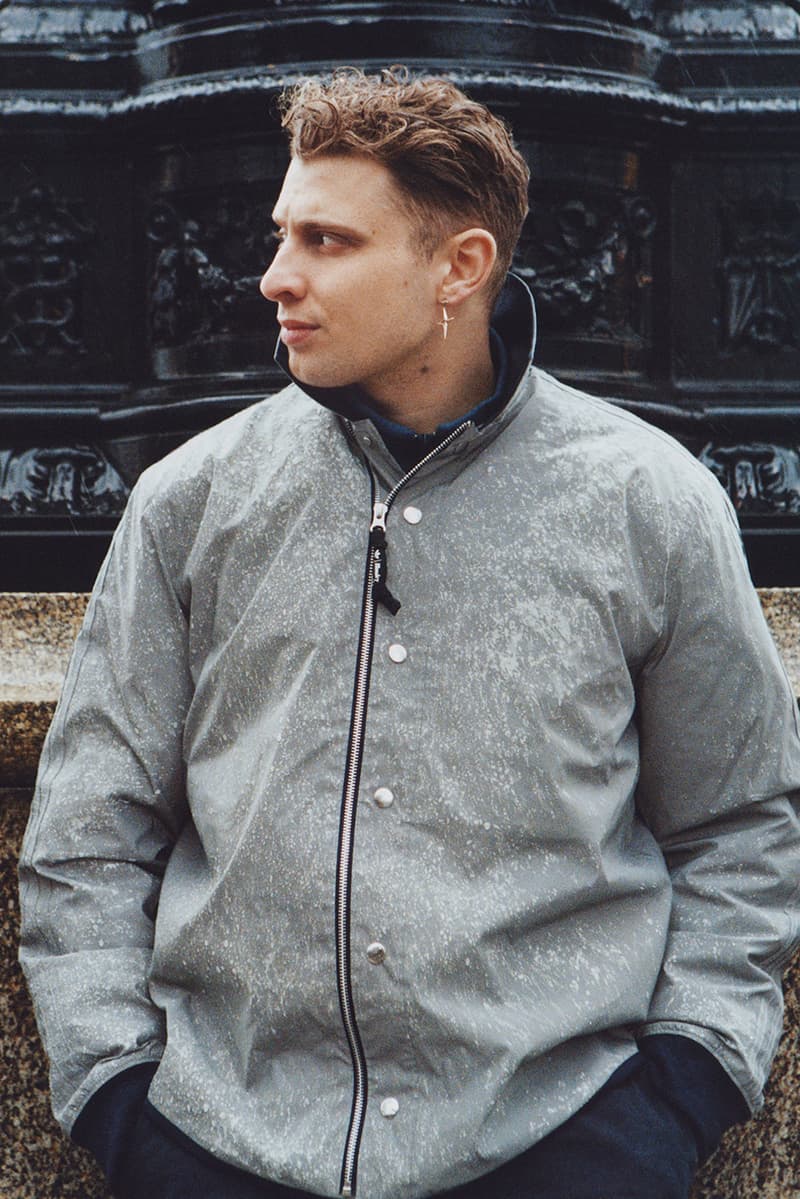 8 of 8
Religious followers of sneaker culture will be first to tell you that collaborative projects are a dime a dozen. There's a surplus of launches being announced every week, yet it's so easy to detect when a brand or designer simply toyed with different colors, slapped its name on the shoe and called it a day, or when partners make the conscious effort to dive deep into a shoe's history, storytelling and design so that consumers can indulge in beautiful and functional products. Blondey — professional skater, artist and founder of label THAMES MMXX — is striving to be known for the latter.
The collaborative footwear journey between the London native and adidas began in 2019 when they first introduced a breakthrough transparent Superstar, and together, both parties were able to bring five colorways into fruition. After garnering more respect from the sneaker community after those launches, Blondey earned more creative freedom and confidence to design this new A.B. adidas by Blondey collection at a high level. "I approached the Superstar project as something of a purist, not wanting to structurally alter the shoe very much," he said. "So when the time came to have a stab at the Gazelle, I fancied going the other way, configuring elements of several of my favorite styles until it looked how it looks now — like an adidas shoe that ought to have already existed but didn't."
For the polymathic creative, the Gazelle was never a shoe that he grew up loving and rocking all the time, but it's more so an icon of the German sportswear brand's catalog that he wanted to honor through his lens. "It's never been my go-to shoe, as such, but I was glad to have been assigned the opportunity because I've always respected it", he told HYPEBEAST. "How can one not respect a shoe that's been around for 60-odd years? Especially now that styles tend to come and go in 60-odd seconds — and, let's be honest, that's often not quick enough."
There are two main goals that Blondey wanted to achieve with this design, one of which is versatility. The kicks themselves are styled with a rather understated palette, and the interaction of "Slate" uppers and "Gum" bottoms can complement nearly everything that you've got in your closet ."They can be worn formally and casually; they can be worn any way you like! I predominantly wear mine for skating because I like to remind people — and myself, for that matter — that functioning sports shoes don't need to look any one way."
The other is durability — which he briefly touched on when he teased the sneakers earlier in 2022. Various elements of the shoes are employed for archival homage, and there are certain aspects that emphasize comfort and permanence. Tooling is pulled from the Indoor Super — a court model from the 1980s — and the TPU eyestays and T-toe details are references to his aforementioned Superstars. Uppers are fashioned with heavy ripstop so that they can last in the streets and perform on the skate ramps, and Ortholite sockliners are implemented to give wearers a plushy ride.
"People don't want to believe it, specifically, people who have never skated them," said Blondey when asked about why he wanted to zero in on durability with these kicks. "They want to write my shoes off as fashion trainers or shoes that they make about 12 of, are sold to robots and come apart upon contact with air. It gets on my t*ts because I receive emails and DMs from people every few hours telling me not only that they were able to purchase my shoes but also that they have been skating in them every day for months and months and months. I don't expect to lead any horses to water, nor do I expect to make them drink or think or whatever the phrase is, I just don't want the truth to be deadened by b*llocks."
Despite the fact that Blondey is only 24 years old, he's already making serious strides into becoming a seasoned designer. And while he may come off as overly humorous at times, at the end of the day he just wants to empower people through his products. "For the player or skater wearing them to be at their best, they need to like the look of them too. And like the look of themselves in them. I don't think shoes are so different from clothes, really. Like Vivienne Westwood said, 'There are clothes that you can put on and feel like a force to be reckoned with, and because you feel like that, you are'."
The A.B. Gazelle Indoor by Blondey in "Slate/Gum" drops on March 30 via THAMES MMXX and on April 2 on the CONFIRMED APP for £108 (approx. $142). The A.B. Gazelle Indoor by Blondey "Miner Blue/Core Black/Silver" along with the full apparel capsule will launch on April 20 via THAMES MMXX and April 22 via adidas.
View this post on Instagram
In other news, adidas has prepared a duo of UltraBOOST Climacool 2 DNA colorways.